Benefits of the Lightest, Dreamiest SPF
All about age protecting SPFs, antioxidants, and tomatoes
Posted on October 21, 2017
Written by: 100% Pure®
We're all in when it comes to natural SPF, because as much as we worship the sun, we worship our skin health more. But while we're seriously committed to UVA/UVB protection, we're also so not into white residue, grease, and the dreaded heavy + sticky combination that conventional sunscreen formulas are infamous for. Our solution? We're keeping things light and dreamy this summer with super sheer, plant derived formulas. We've got a wide-ranging natural sunscreen collection made up of specific and targeted plant-based ingredients, ready to help you beat the heat and protect yourself from free radicals, environmental pollutants, and vicious rays. Our natural SPF products are all about shielding and treating simultaneously: in other words, they multitask to support both preventative health and effective treatment for past sun damage.
Layering SPF in Your Natural Skin Care and Cosmetics
Not a fan of layering sunblock and foundation? Our fan-favorite natural BB Cream solves your layering woes! It's a multitasking BB and SPF that gives you a flawless, glow-from-within canvas plus SPF 15 protection. This is a product that will seriously streamline your beauty routine, working overtime as a natural moisturizer, primer, skin treatment, natural sun protection, and foundation all in one breath (on run-out-the-door kind of mornings, this comes in big). It's formulated with organic aloe juice, mineral mica, and a long list of healing fruit and flower oils including sweet cherry, raspberry, and lavender for super smooth application, plus sheer, hydrating coverage. Slay your look sans major effort literally every day, and reap the benefits of consistent sunblock application – you'll be happy you did, and so will your skin.
Make sure your everyday SPF efforts aren't all about your gorgeous face: you also need to be covering burn-happy spots like shoulders, neck, and arms every morning. Commuters tip: if your average day involves a bike ride, make sure you're protecting the backs of your hands, which are super prone to sun damage. Also be on the offensive for your left arm, which tends to catch lots of direct rays as it rests in or faces your driver's side window. For easy-as-can-be quick drying everyday wear, our Yerba Mate Mist is a super mattifying and cooling product that will turn you into a sunblock convert.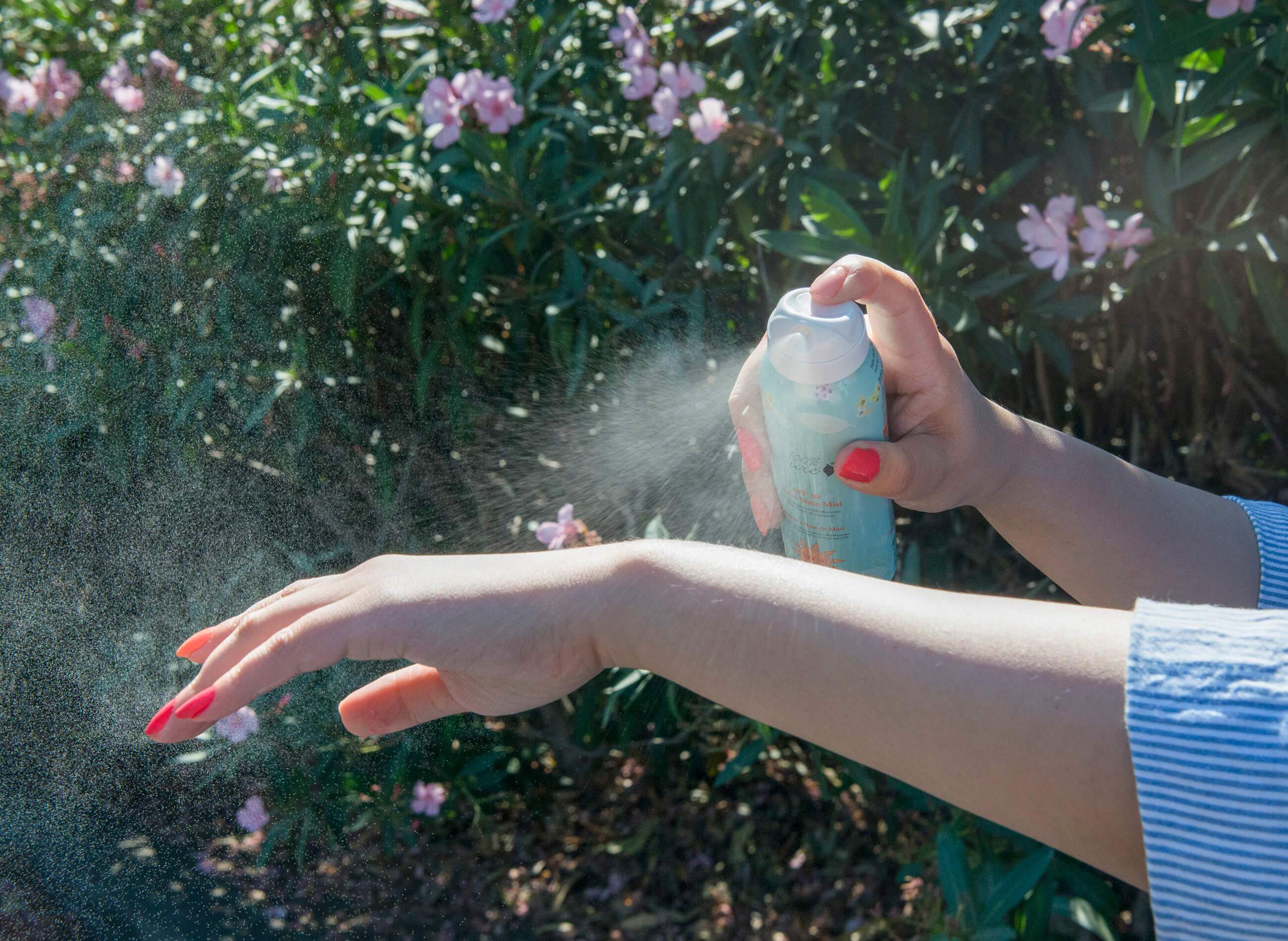 Unlike other spray 'screens, our Yerba Mate Mist doesn't contain nanoparticles (micro metal particles present in conventional formulas that are absorbed into your skin and assimilated into your bloodstream) – yeah, we decided to nix those. Instead, our formula combines active zinc oxide and safflower oil with yerba mate, an antioxidant rich plant that will shield your pores from pollutants. This natural spray SPF application makes it easy to apply on-the-fly, and it's super airy (dare we say light and dreamy). It's simply safe, natural sun protection at its most low-key. We also use a compressed air canister built into the bottle to eject the formula, instead of ozone-harming CFC's.
Tomato Lycopene and Sun Damage
Got your BB cream and Yerba Mate mist on lock? Last step is to load your lunch salad up with tomatoes. Hear us out: tomatoes contain lycopene, the natural pigment that makes them red. Research has shown that a high consumption of lycopene is linked to a reduction in DNA damage from extended UV exposure. Skin beneficial lycopene also reportedly reduces free radical content in the body and increases levels of procollagen, a molecule which gives skin its structure; on the flip side, loss of procollagen leads to skin ageing and decreased elasticity. While eating tomatoes won't make you invincible to sun damage, it's a useful addition to sun protection programs. Skin health is a combination of what you're putting on the outside and on the inside, and sun-protection is no exception to the rule. Take note: lycopene levels are at their highest in cooked tomatoes, so throw a few on the grill. Lucky for us that fortifying natural skin health and beauty-from-within tends to be incredibly tasty!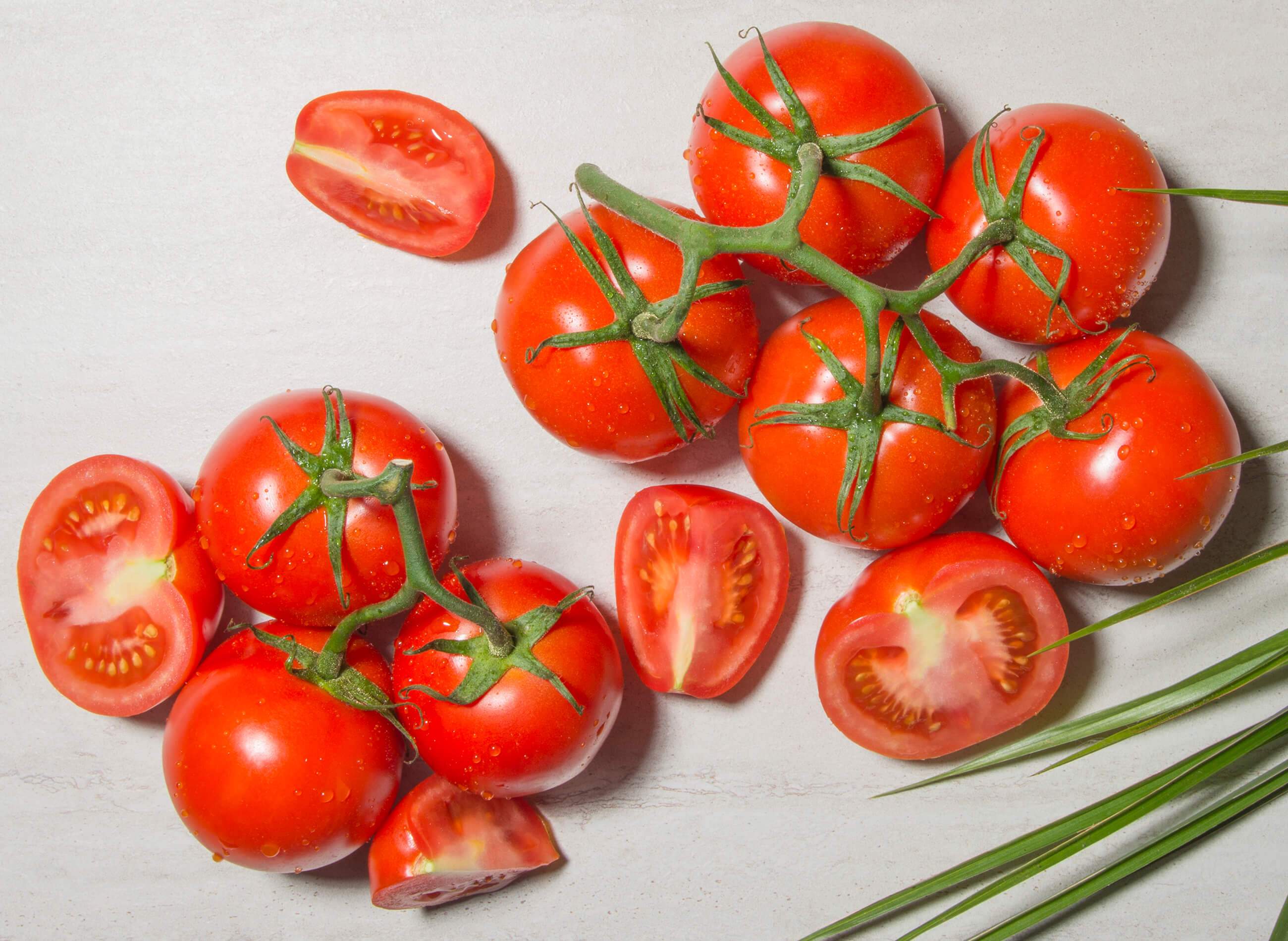 INSIDER TIP: Be on the lookout for a brand new, tomato-lycopene packed product coming soon!