Healing & Concealing Acne
We've pulled together an extensive guide telling you how to treat acne for the long term, and use concealers for the short term!
Posted on October 23, 2017
Written by: 100% Pure®
It's all fine and dandy to talk about healing acne — but can it really be done? At what lengths must we take our skin to pursue such a daunting ambition?
Truth is, acne can never be vanquished forever — but there's still hope for natural acne treatment. Even if you've been graced with generally clear skin, we know you're still dealing with the occasional stress zit or post-reckless-weekend breakout, and both major and minor acne warrant long term treatment with the right products: ones that won't strip or dehydrate skin, but can still deliver potent clarifying results. And thankfully, acne can always be covered by a good natural concealer: a great short term fix that won't enhance bacteria or sensitivities in acnegenic skin. Looking for a responsible guide to lead you through the daunting world of naturally treating and concealing acne? We're here to help!
Long Term Acne Treatment: Healing
We've formulated an intensely clarifying, daily acne treatment in two botanical products: an acne clarifying cleanser, and a soothing acne astringent. Whether it's acne, back pain, or an infection getting you down, the naturally anti-inflammatory properties in tea tree and willow bark have been utilized for centuries to combat a variety of health issues. Once you hear about tea tree and willow bark's healing benefits, you won't want to live without them!
Tea Tree
Australian researchers studying tea tree oil discovered that a 5 percent solution was just as effective as benzoyl peroxide, a leading acne medication found in conventional acne skin care that can be stripping or irritating on many skin types. Tea tree oil comes from the Australian tree, Melaleuca alternifolia. Leaves from this tree are steam distilled to extract the oil, and Dermatology Times says the ingredient 'terpin-4-ol' is the active ingredient responsible for tea tree oil's antimicrobial benefits.
Since 5% pure tea tree oil can be too intense for some skin types (some skin types prefer pure tea tree as an acne spot treatment), we've used a more careful dosage in our natural acne care products. 100% PURE Tea Tree & Willow Clarifying Astringent contains a potent dose of 1% pure tea tree oil, combined with a blend of soothing witch hazel and other anti-inflammatory heavy hitters. The aromatics of tea tree alone will have your skin feeling tingly, fresh, and totally cleansed!
DIY Tea Tree Makeup Remover:
If your skin is in the category of normal to dry, you can create a natural makeup-removal solution by mixing ¼ cup canola oil and 10 drops tea tree oil. These ingredients should be stored in a cool place where there is little sun, within a tightly sealed glass jar.
Moisten a cotton ball with the oil and remove your makeup. Rinse with warm water and then use a toner. Removing makeup properly can lead to a great reduction in acne.
NOTE: Since tea tree is an extremely fragrant oil and may be too aromatic for the delicate eye area, we recommend using our Blood Orange Cleansing Balm for removing eye makeup.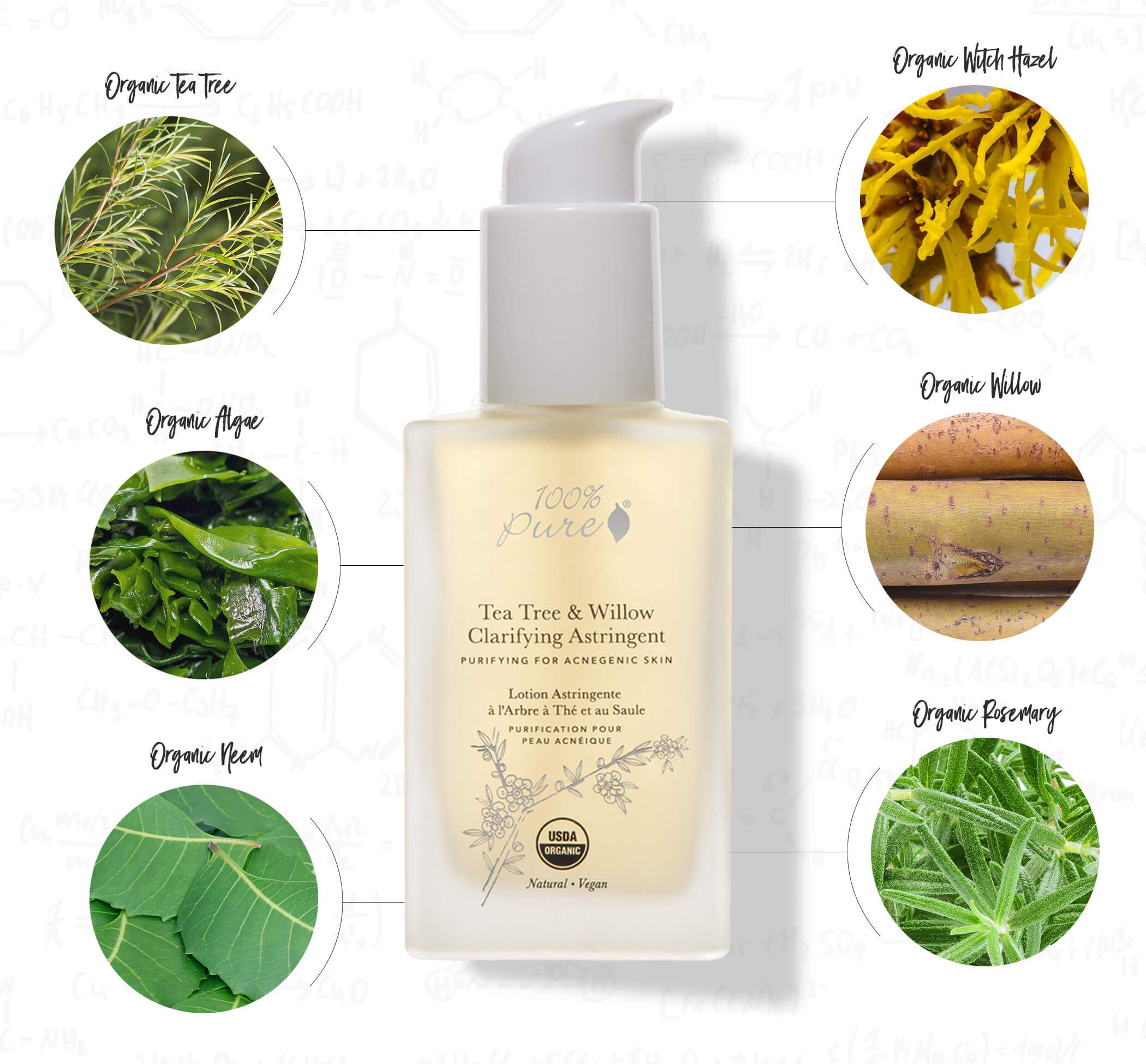 Willow Bark
The healing properties of white willow bark have been hailed for years, and for good reason! Willow bark contains salicin, a naturally occurring chemical that was used to create aspirin in the 1800's. It also contains flavonoids, which are plant mixtures that reduce inflammation. Europe and the United States harvested the bark of their native 'purple', 'crack', and 'white' willows for therapeutic dosages. When willow bark is ingested through powder, tea, or capsule form, it can even treat headaches and migraines, lower fevers, and soothe the stomach.
Because willow bark was blessed with many extensive, naturally medicinal properties, we just had to highlight this healing superstar in our natural acne treatments! When applied topically, it can lower inflammation and help to heal irritated skin. We've added it to our newest acne treating astringent and acne facial cleanser, to help out tea tree oil and antibacterial herbs in treating acne and soothing irritated skin.
Short Term Acne Treatment: Concealing
How-to Cover Up Acne with Makeup
Because let's be real: sometimes, stubborn acne just won't go away as quickly as we'd like. It also has a pesky way of popping up on days when you'd least like to see it: think job interview, wedding day, first date… Since none of us are impervious to acne's less-than-considerate timing, we've created a helpful acne-concealing guide to sneak your blemish through big days unnoticed!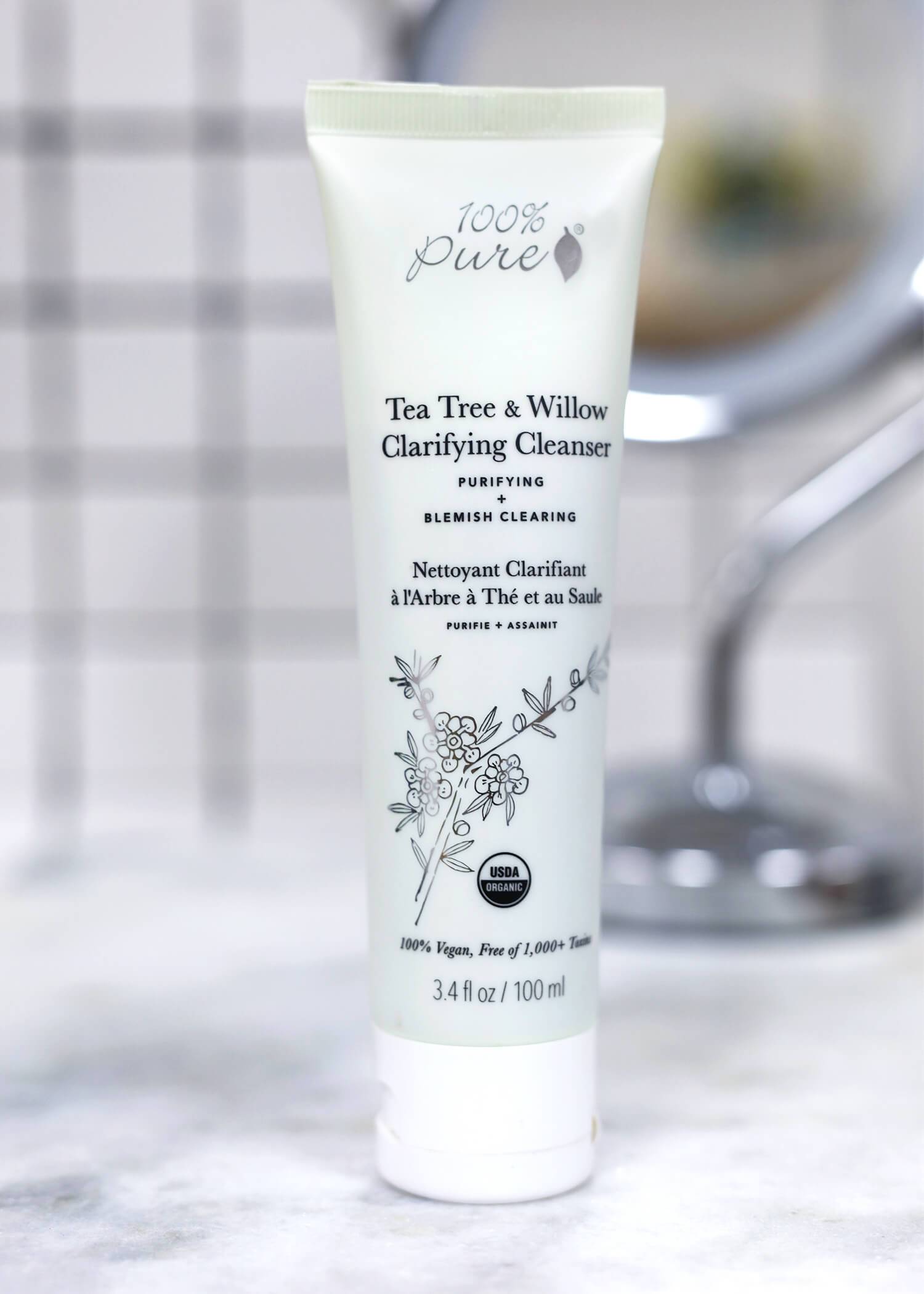 #2: CLARIFY
Next, tone your skin with the perfect companion to our acne prone cleanser: Tea Tree & Willow Clarifying Astringent. This natural blend of nourishing herbs will soothe and clarify. Our healing astringent was formulated to help fight against future breakouts as well as hydrate, soften and nourish your inflamed skin. The natural blend will never strip your delicate skin of hydration or cause irritation. Pump a half dollar size amount onto your clean hands or onto a cotton pad. Gently pat onto your face, including your eye area and neck.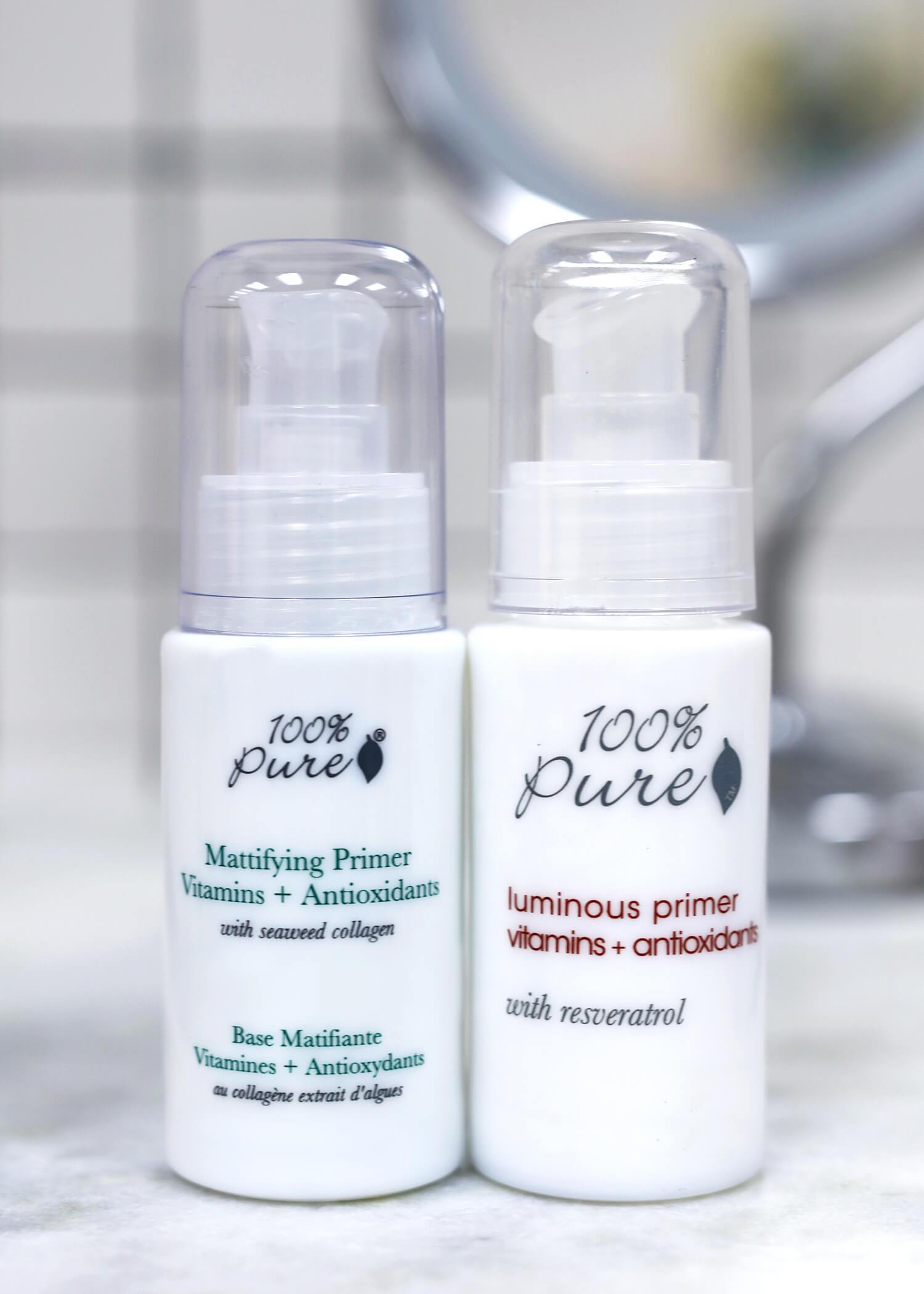 #3: PRIMER
Continue nourishing your skin by setting the base for your foundation makeup. Whether you prefer a dewy glow or matte finish for your natural face primer, our Luminous Primer or Mattifying Primer will infuse your skin with beneficial antioxidants, vitamins and minerals. Both natural primer formulas are super lightweight and are similar to a serum consistency. Apply one to two pumps onto your clean hands and gently apply evenly all over your face. Allow the primer to set for ninety seconds.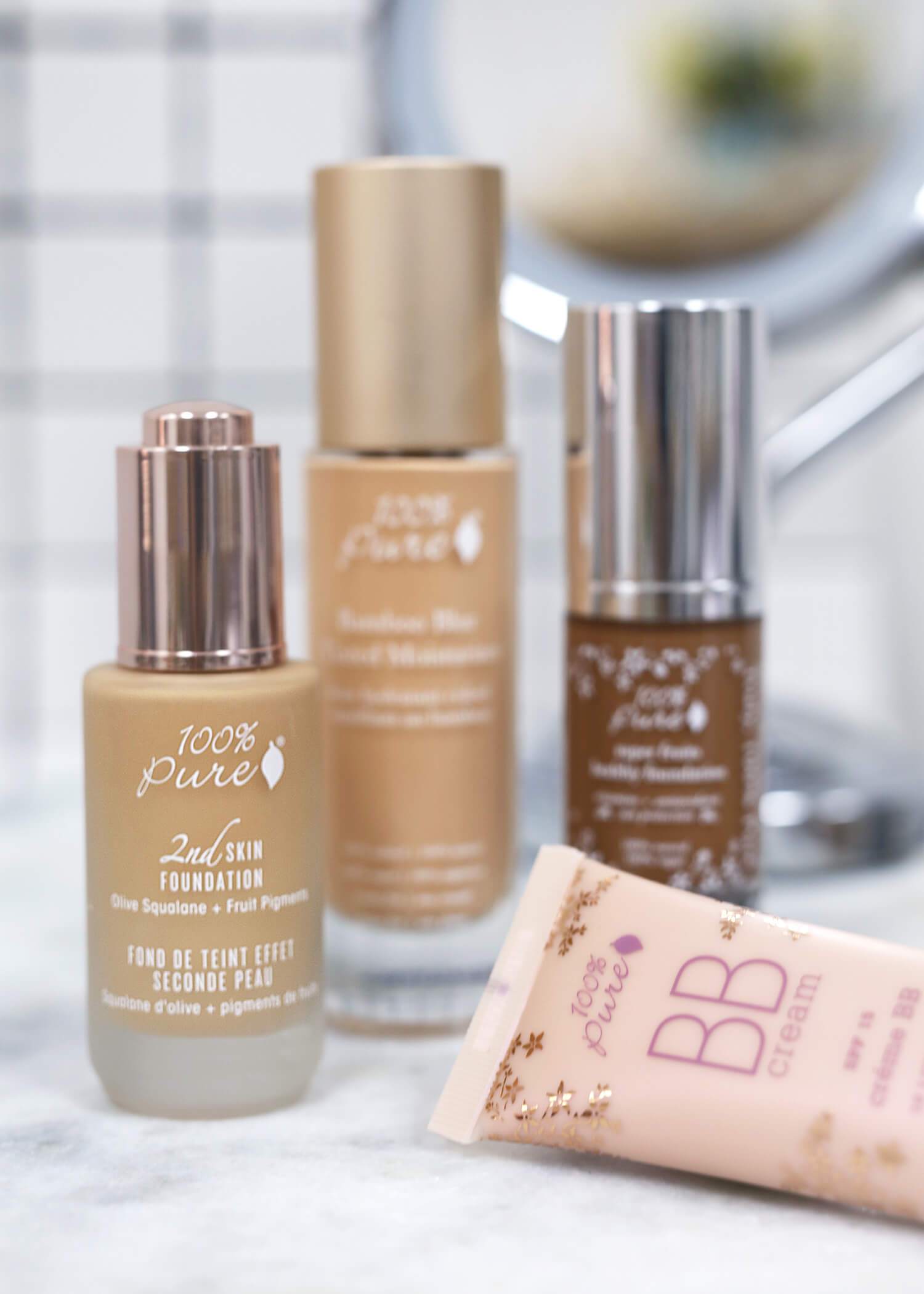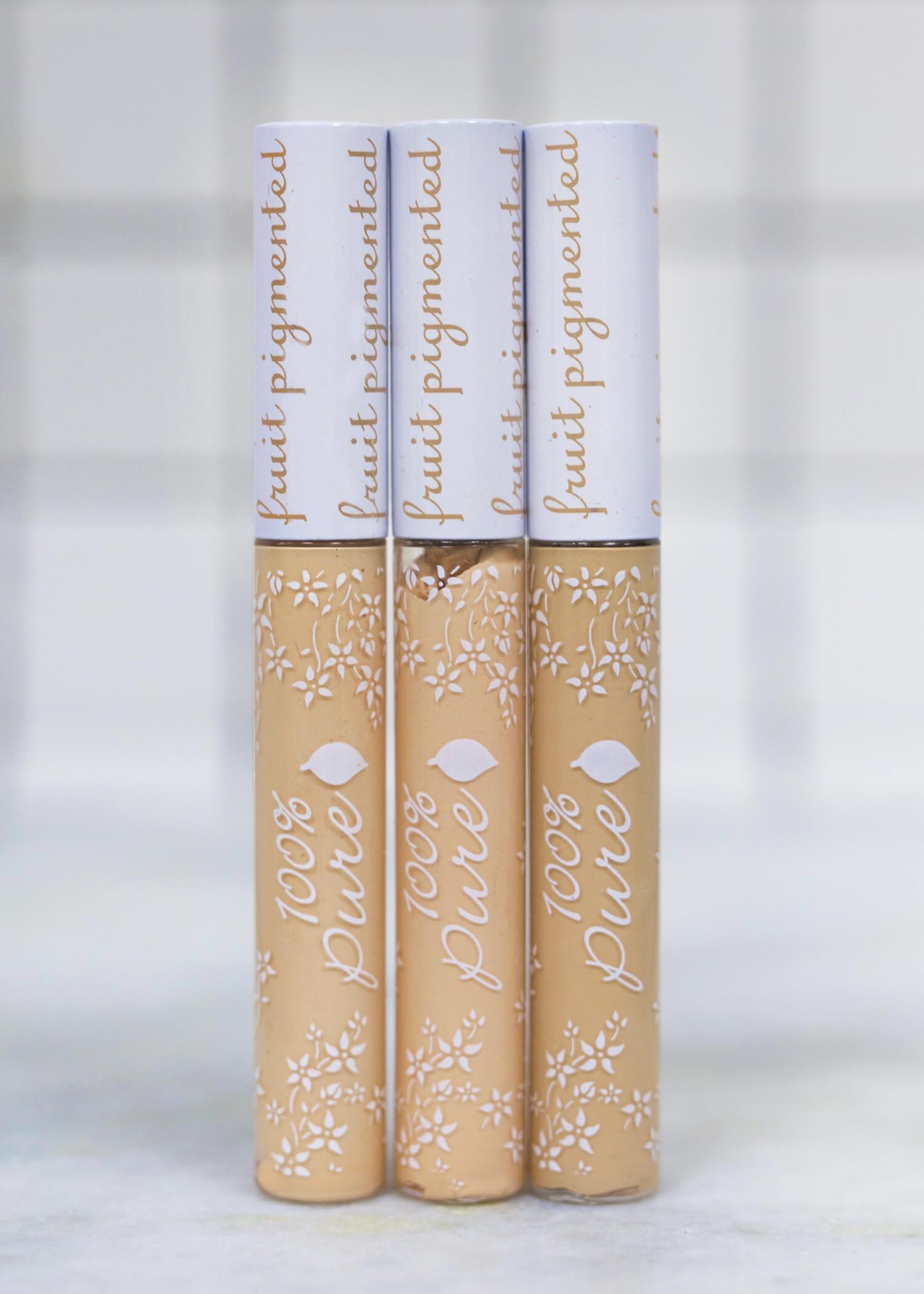 #6: FINISHING POWDER
If you prefer a matte, porcelain finish, use our Bamboo Blur Powder for a soft-focused insta-filter IRL. Our 100% bamboo silica setting powder is translucent making it perfect for all skintones. The silky powder helps to diminish pores, fine lines and controls shine. Apply with our Cruelty Free Powder Brush F50 by pressing the tip into the mesh screen to collect the finishing powder. Gently tap a few times on your wrist to shake off excess powder and sweep all over your face and jawline.
Top Foundations for Acne Prone Skin
Bamboo Blur Tinted Moisturizer
Coverage: Medium
Finish: Matte
When dealing with oily, acne prone skin, a lightweight formula is an absolute must. No one wants their face to feel clogged or heavy. If you're looking for a medium coverage tinted moisturizer, Bamboo Blur Tinted Moisturizer is for you! We packed this foundation formula with skin nourishing ingredients like pomegranate and avocado seed oil. Natural bamboo silica will help to minimize your pores and smooth fine lines. For an extra matte finish, pair with our Bamboo Blur Powder.
Fruit Pigmented Healthy Foundation
Coverage: Full Coverage
Finish: Matte
This natural foundation formula is enriched with antioxidant packed super fruits, vitamins and other skin nourishing nutrients, which is exactly what acne prone skin needs. TLC. This velvet soft liquid foundation will infuse your skin with healing ingredients while you wear it. Rather than using harsh chemicals or toxins, our gentle and natural formula is perfect for sensitive skin. Trade in heavy metals and synthetics dyes for natural dyes from fruits and vegetables!
Top Concealers for Acne Prone Skin
2nd Skin Concealer
Coverage: Medium to Full Coverage
Finish: Matte
Do you love our 2nd Skin Foundation? Meet its perfect companion! Our creamy natural concealer is made with the same hydrating olive squalane. This formula is blendable and buildable, which allows you to get the level of coverage you need with a natural, matte finish. The luxurious fruit dyed makeup (fruit pigments) will feel and look like your second skin. Use the wand applicator to gently dot concealer on blemished areas or under eye circles.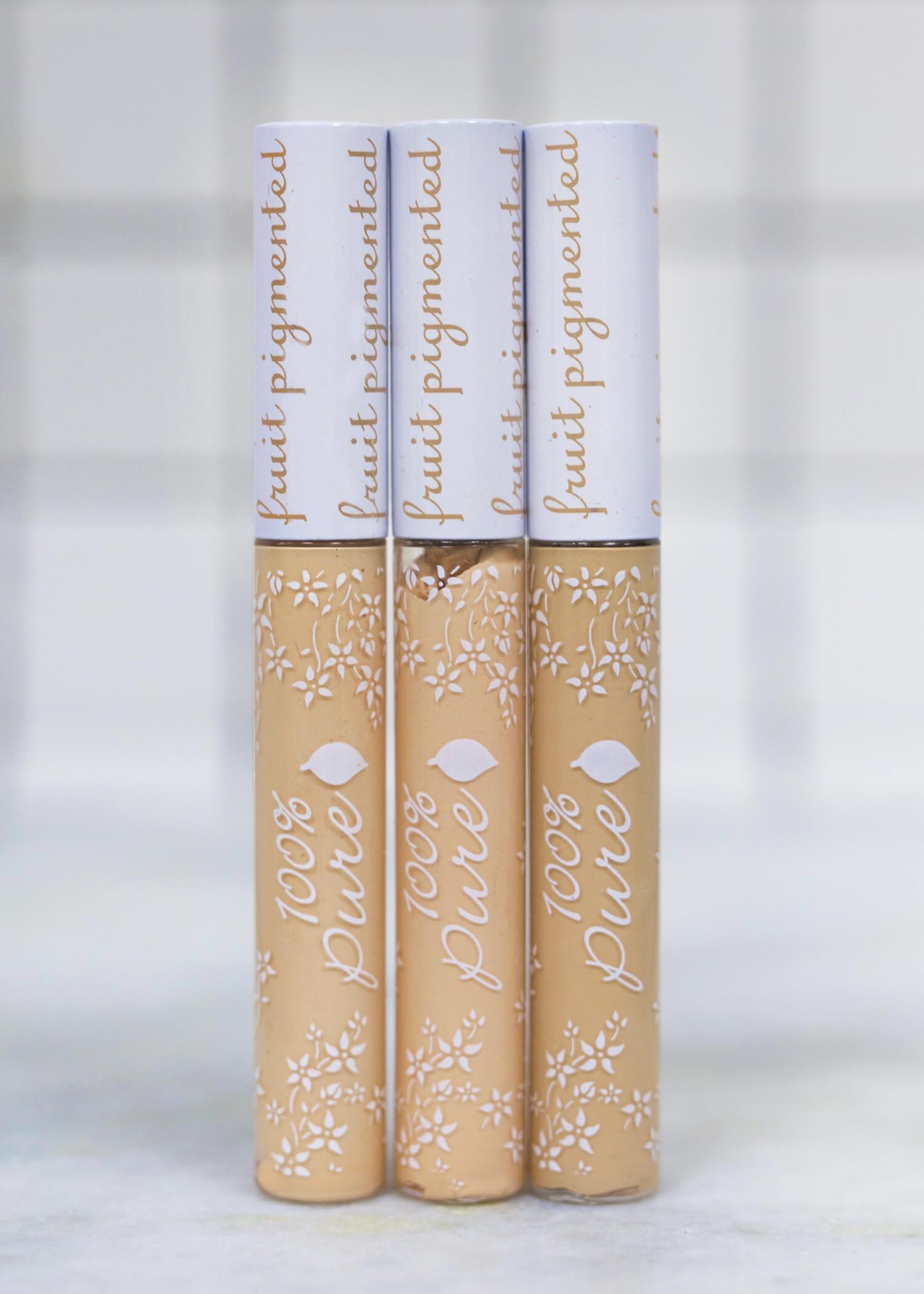 Fruit Pigmented® Brightening Concealer
Coverage: Medium to Full Coverage
Finish: Satin
Acne prone skin is usually filed under sensitive skin category. When your skin is hurting, it's important to take care of what you apply to not further inflame or irritate your delicate skin. Our Fruit Pigmented® Brightening Concealers were perfectly formulated with this in mind. Made with concentrated vitamins, antioxidants and nourishing rosehip oil, your skin will be getting a healing dose of soothing botanicals versus harsh chemicals, synthetic dyes and artificial fragrances. Dot on this natural acne concealer to hide any imperfections or blemishes while keeping your skin healthy and concealed.
Fruit Pigmented® Long Last Concealer with Super Fruits
Coverage: Full Coverage
Finish: Satin
We all need a full coverage natural concealer every now and again on those extra tough breakout days. Oph! We'd all rather keep that underwraps, which is why we created this long lasting concealer. This formula is perfect for anyone who needs full coverage to last the entire day; water, sweat and oil don't stand up to this potent concealer. The creamy, blendable formula is concealing any problem areas while delivering nutrients, hydration and antioxidants to your sensitive skin. Ditch your old cakey, toxin-filled concealerpronto and make the switch to clean, green beauty!