Natural, Organic Skin Care – An urgent response from founder @susiepwang about 100% PURE best, all natural, organic skin care.
Posted on November 20, 2017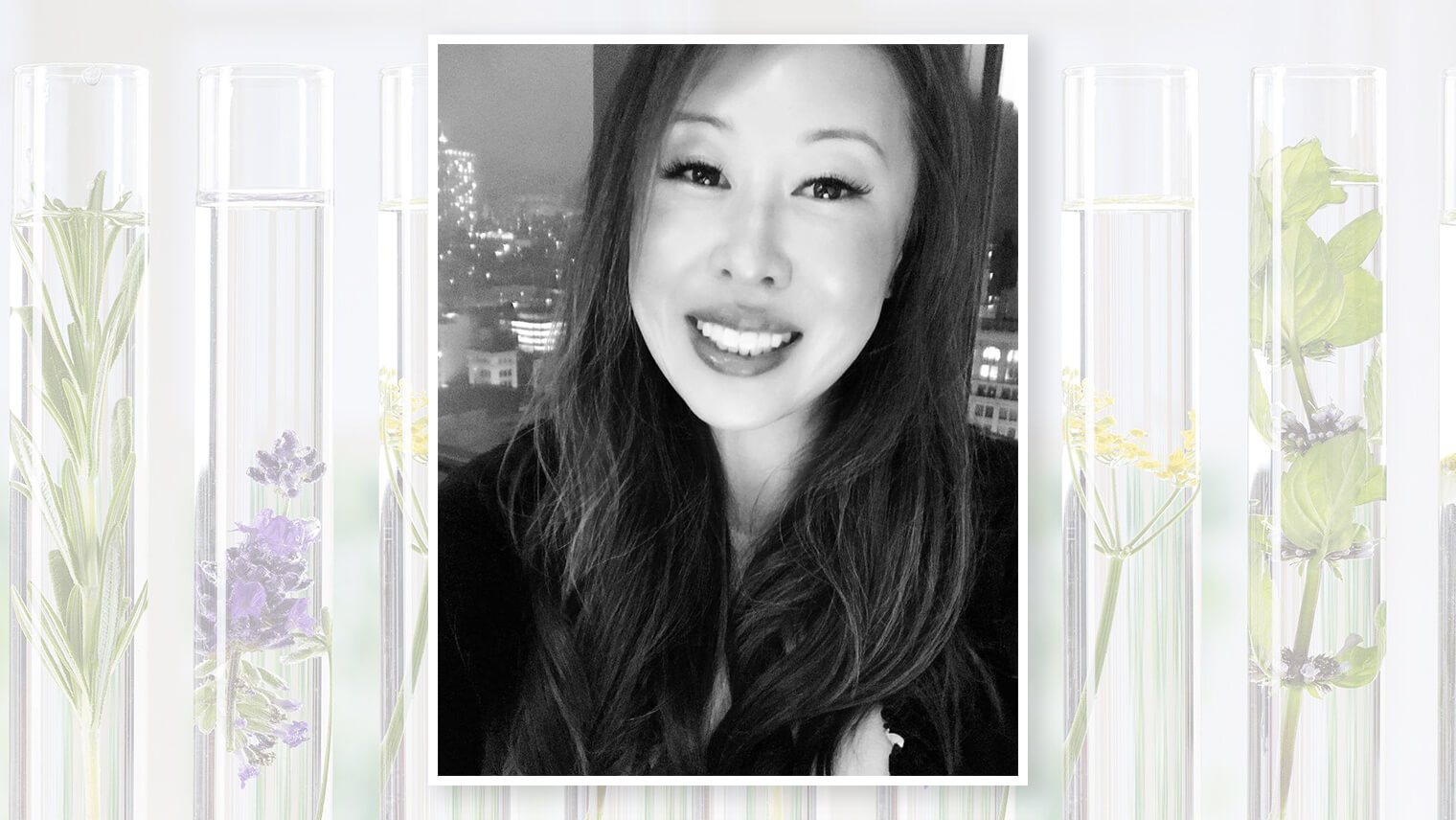 I already know this is going to upset a lot of you, but I want to be 100% transparent and honest.
Every company puts one thing in the forefront. Some companies put customers first, some companies are employee centric. For me, it's creating the very best natural skincare / organic skincare above all else.
I've heard your cries, your complaints, your curses, and even two death threats. I not only got the backlash from our customers, but also from disappointed teammates who repeatedly questioned, "If a product is working and people love it, why are you discontinuing what we believe is already the best natural, organic skincare? You can't sustain, let alone grow a business when you discontinue our best sellers all the time." That's true, and I do understand why our fans and teammates are so frustrated… but I have to stay true to my mission. I founded 100% PURE to start a revolution against toxins in cosmetics and to produce the BEST, healthiest products for the world to use.
When I was a child, my dad taught me a very valuable lesson that has since turned into my creed. He told me that it's easy get someone to buy something once, but to build loyalty and trust, you must always create the absolute best. And that's exactly what I do. What's best now may not be what's best in the future, because there are always new discoveries, processes, innovations, technologies, and ingredients that could lead to better products.
I've been scrutinized, criticized, scolded, cursed at, and yelled at by many of our fans and teammates because of how frequently I discontinue products. But please understand, it's only because I've discovered ways to make our products better.
Some prime examples of these natural, organic skincare innovations:
BENEFICIAL NATURAL SKINCARE PRESERVATIVES
When 100% PURE first launched in 2005, we listed our skincare as 99.75% natural because we used .25% chemical preservatives. As you may know, the purpose of a preservative is to extend a product's shelf life by preventing mold, yeast, and bacterial growth. Other than that, preservatives typically have no other benefits. So early on, I became committed to finding an all natural preservative that would also have benefits for the skin. Over the years, we succeeded with an herbal/ botanical preservative blend that not only kept the products fresh, but also protected the skin against environmental damage to fight off skin damage and aging.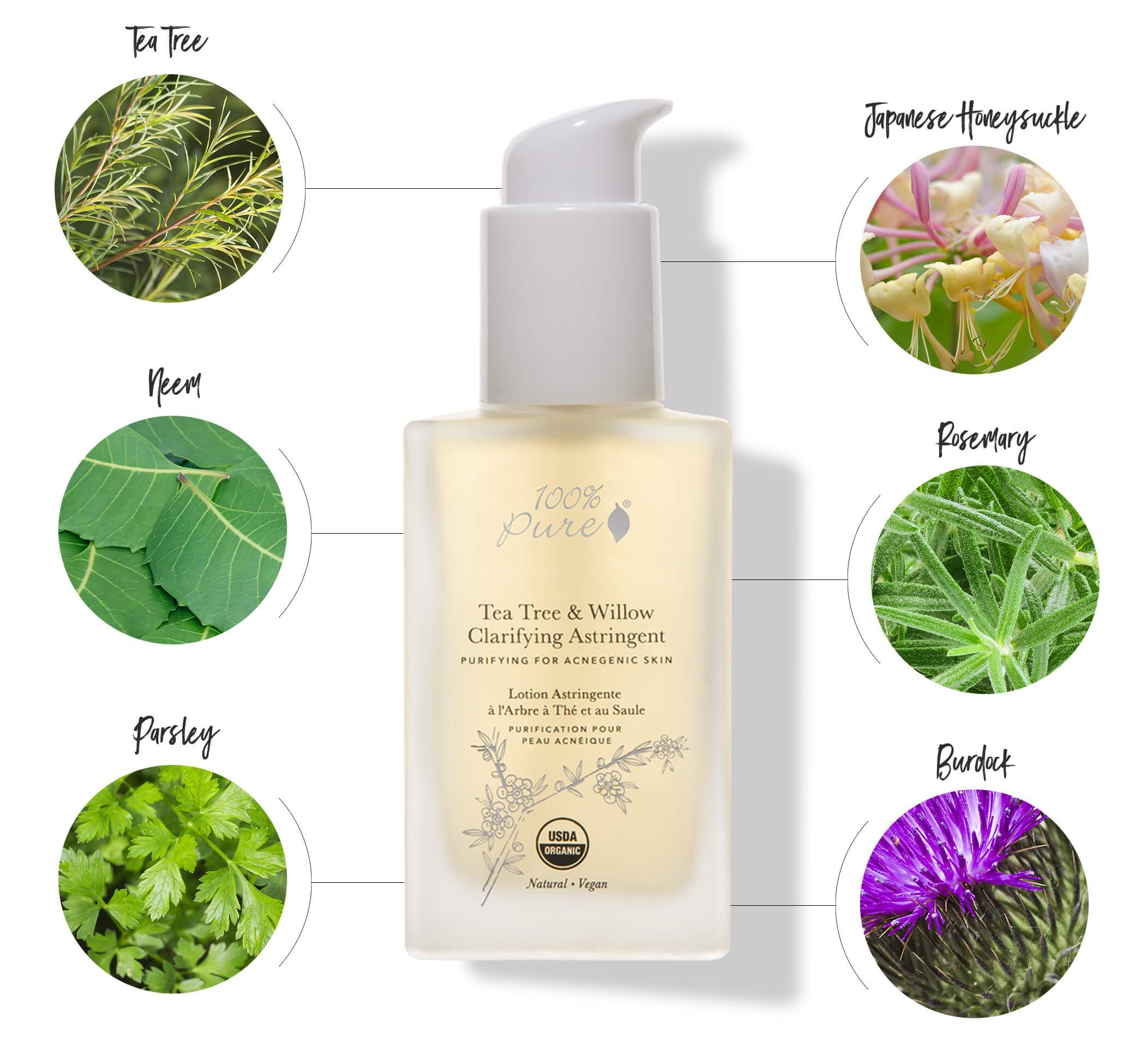 Natural anti-bacterial herbal preservatives not only keep formulas fresh but also protects the skin against environmental damage to prevent skin aging.
FRUIT PIGMENTED, ALL NATURAL COLOR COSMETICS
When we first started using fruit pigments to color our cosmetics, it was a disaster. Fruits naturally contain high amounts of sugar and fibrous material, so our first cosmetics were sticky and the fibers lacked color pay off. Over the years, we have developed new ways to isolate pure fruit pigments so that our cosmetics could offer the same performance and color pay off as conventional cosmetics made with synthetic dyes. Fruit pigments are so much healthier for skin than the synthetic dyes used in most color cosmetics; synthetic dyes can contain a multitude of heavy metals like aluminum, arsenic, chromium, lead, and mercury. Plant pigments on the other hand come naturally packed with skin healthy, protective nutrients like antioxidants, vitamins A, C, and K and other skin beneficial nutrients.
Berry pigments offer beautiful, natural color and are also high in skin beneficial vitamins and antioxidants.
BETTER THICKENERS
Many cosmetic companies use PEG's and other petrochemicals to not only thicken but to expand the formulas for economical reasons. For example, just ounces of an active ingredient can be expanded to gallons by whipping water and petrochemical thickening agents together. 100% PURE never expands, economizes, cheapens or dilutes formulas, and does not use petrochemicals– ever. That's why you don't see "water" in products and instead, we formulate with skin beneficial organic teas, rose hydrosol, aloe juice, etc.. Thickeners are essential to some of our formulas, since they help us create the perfect consistency. We've extensively researched alternatives to ordinary thickening agents, and now integrate skin beneficial thickeners like nourishing algin (seaweed), hydrating hyaluronic acid from Japanese sweet potatoes, and chia seeds rich with omega fatty acids.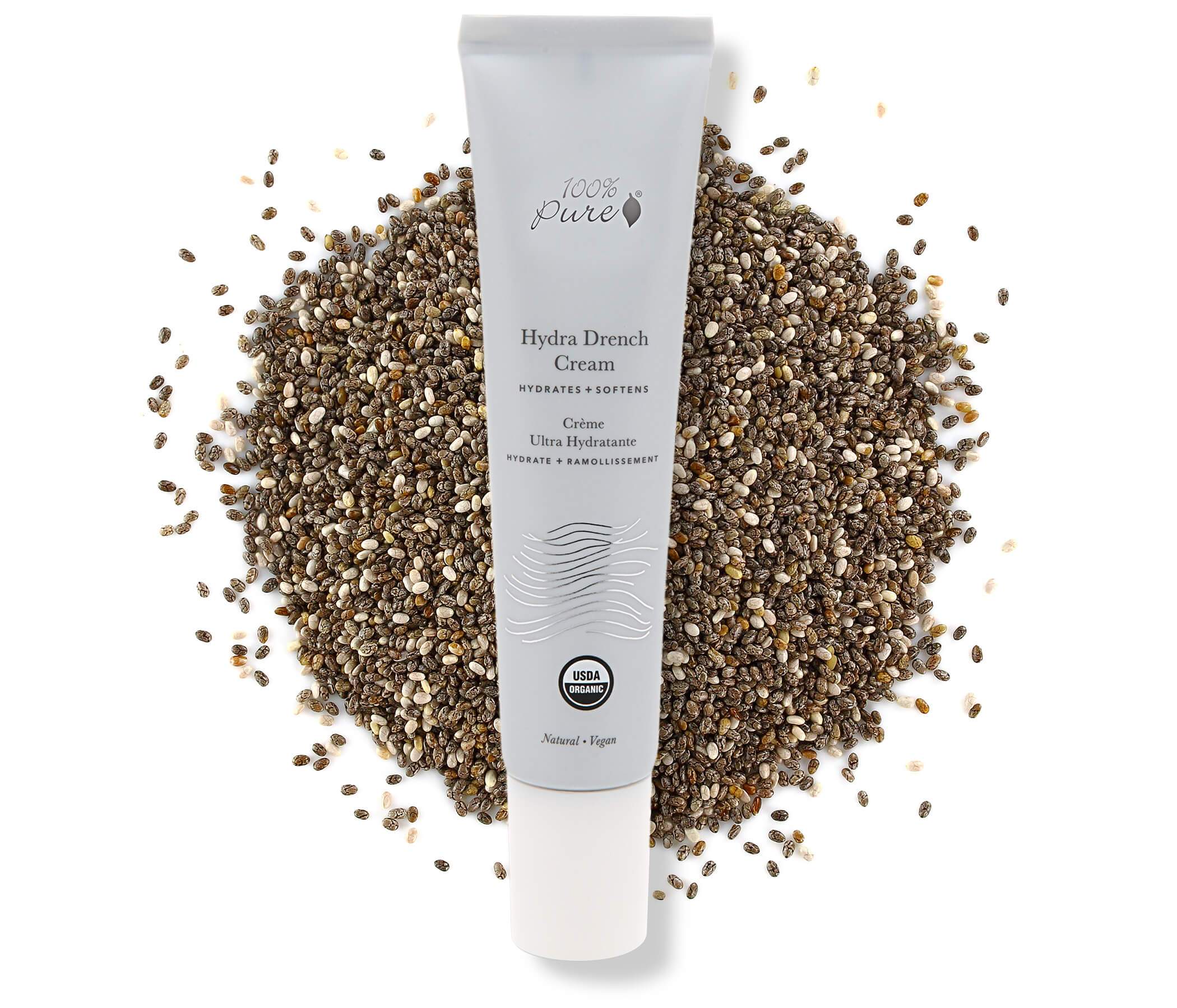 Rather than using cheap fillers, we use omega fatty acid rich chia seed gel in this very hydrating gel cream.
BETTER DELIVERY SYSTEMS
Nanotechnology is one way to instill active ingredients to deeper levels within the skin, but in most cases, conventional cosmetic companies use polymers to achieve this. Since polymers are like liquid plastic, they can be problematic to health since they have difficulty leaving the body. So rather than using polymers, 100% PURE chooses to use several different sizes of hyaluronic acid for both skin plumpness and tissue hydration. We found a way to utilize hyaluronic acid as a vehicle for encapsulating and delivering active ingredients, since it has such a unique ability to effectively transfer hydration deep into the skin's tissue.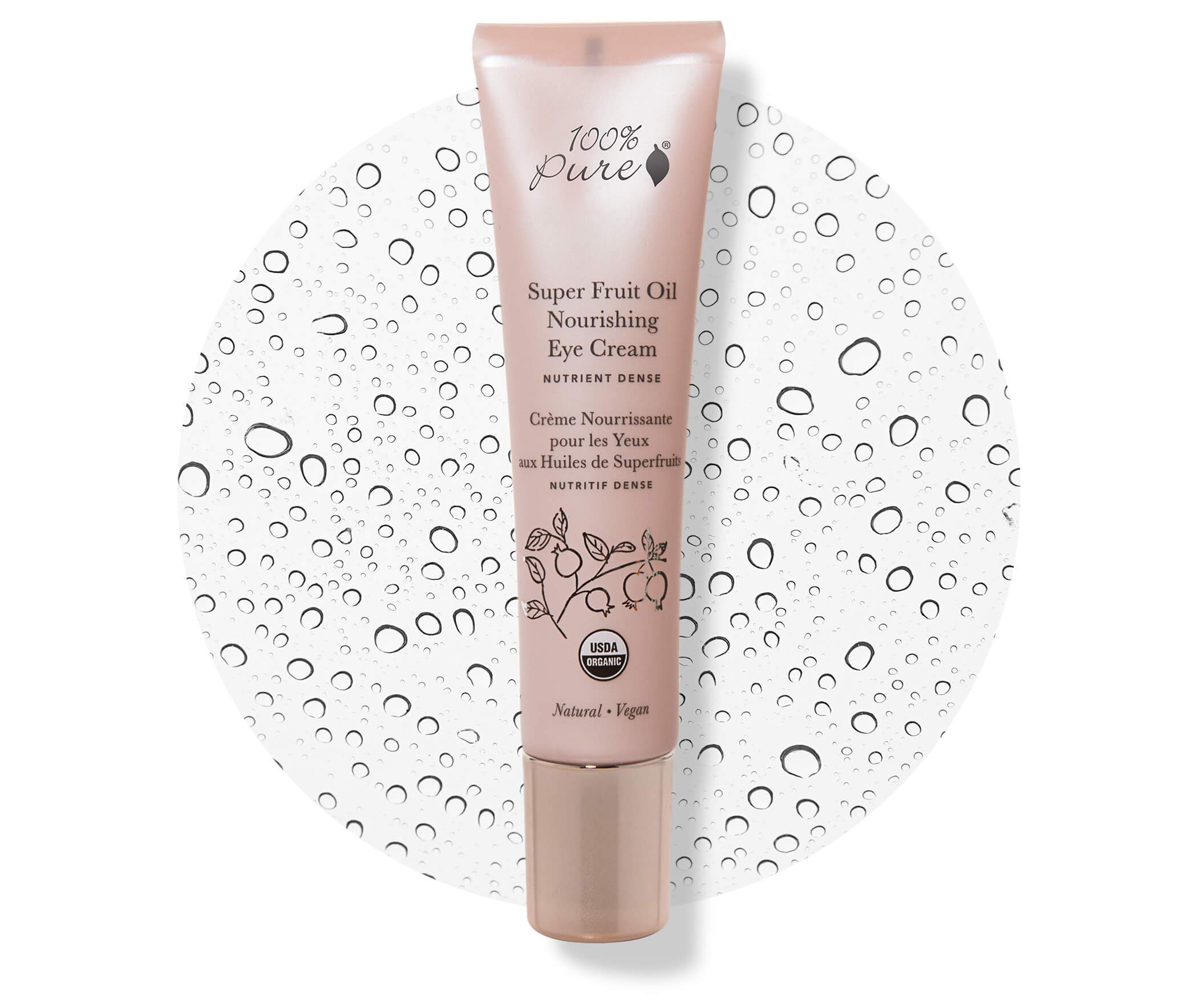 Rather than using polymers, we use hyaluronic acid to deliver active ingredients deep into skin's tissue. Hyaluronic acts as a magnet towards our skin cells and forces penetration of hydration and nutrients.
BETTER VITAMIN DELIVERY
Topical applications of vitamins have undeniable benefits for skin, but stability and absorption have always been an issue. Stabilizing vitamins from oxidation was the objective of our first patent. Over the years, I've also been hard at work researching new methods for easier absorption and acceptance of vitamins through our skin.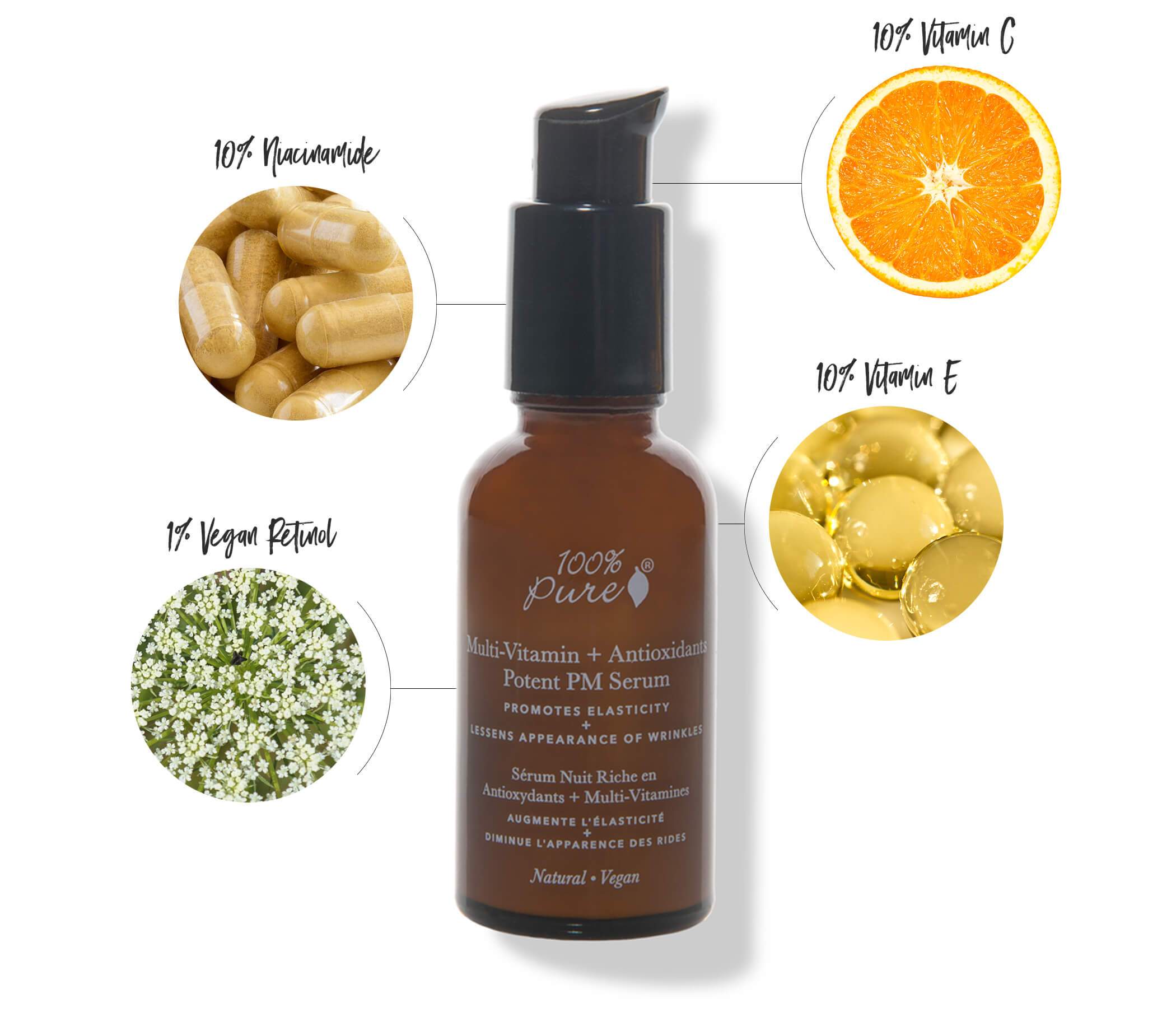 Vitamin C and Niacinamide are 2 anti-aging superstars, but are rarely formulated together; most vitamin C is highly acidic with a pH level of 2-3, whereas niacinamide needs a pH level of 6 to stabilize. I formulated this potent serum with magnesium ascorbyl phosphate, the highest quality vitamin C, with the same pH as niacinamide so that they can work synergistically together for skin's benefit.
When it comes to examples of formula improvements that I've researched and developed, there are far too many to list. Needless to say I am constantly researching, studying, testing, and figuring out ways to make our natural, organic skin care formulas even better. This is just part of my nature, and is a reflection of how I was raised. A boyfriend once told me that I'm not just competing with every other cosmetic brand, but that my biggest competition was with myself– and that's so very true. I am always exhaustively pushing myself to be the very best. My parents always fostered the highest, most strict standards for me, so I've been groomed to push myself to the extreme in everything I do. And once I've reached perfection, I look for new ways to be even better – this is my method of innovation to create the very best natural, organic skincare.
I welcome your feedback, and would love to talk more about any concerns you may have. I thank you for sharing your concerns, as they help me to constantly achieve new insights and innovations.
Sincerely,
Susie Wang