Exfoliate with Natural Skin Care
Reveal a glowing complexion with natural vitamin-packed exfoliants.
Posted on January 17, 2018
Written by: 100% PURE®
2018 is still fresh under our belts, and all of us are swearing by the "new year, new me," motto, right? But let's be real – that can only be true if we're not still applying facial moisturizer and makeup over the same dull skin from last year. Many of us are trying to find balance after the holidays and on top of that, add beauty resolutions into our routines. Here's another item that should be on every list: exfoliating. Exfoliating is the process of removing dead cells from our skin's surface. Some of us already love exfoliating while a few of us simply have not found the perfect method. Did you know there is more than one way to exfoliate? That's right, it's not always the grainy scrub treatment that we get at the spa. We're going to share with you three absolutely easy ways to get healthier, glowing skin this year by way of exfoliation. Make sure to also look back on our guide for how to exfoliate based on your skin type and the season.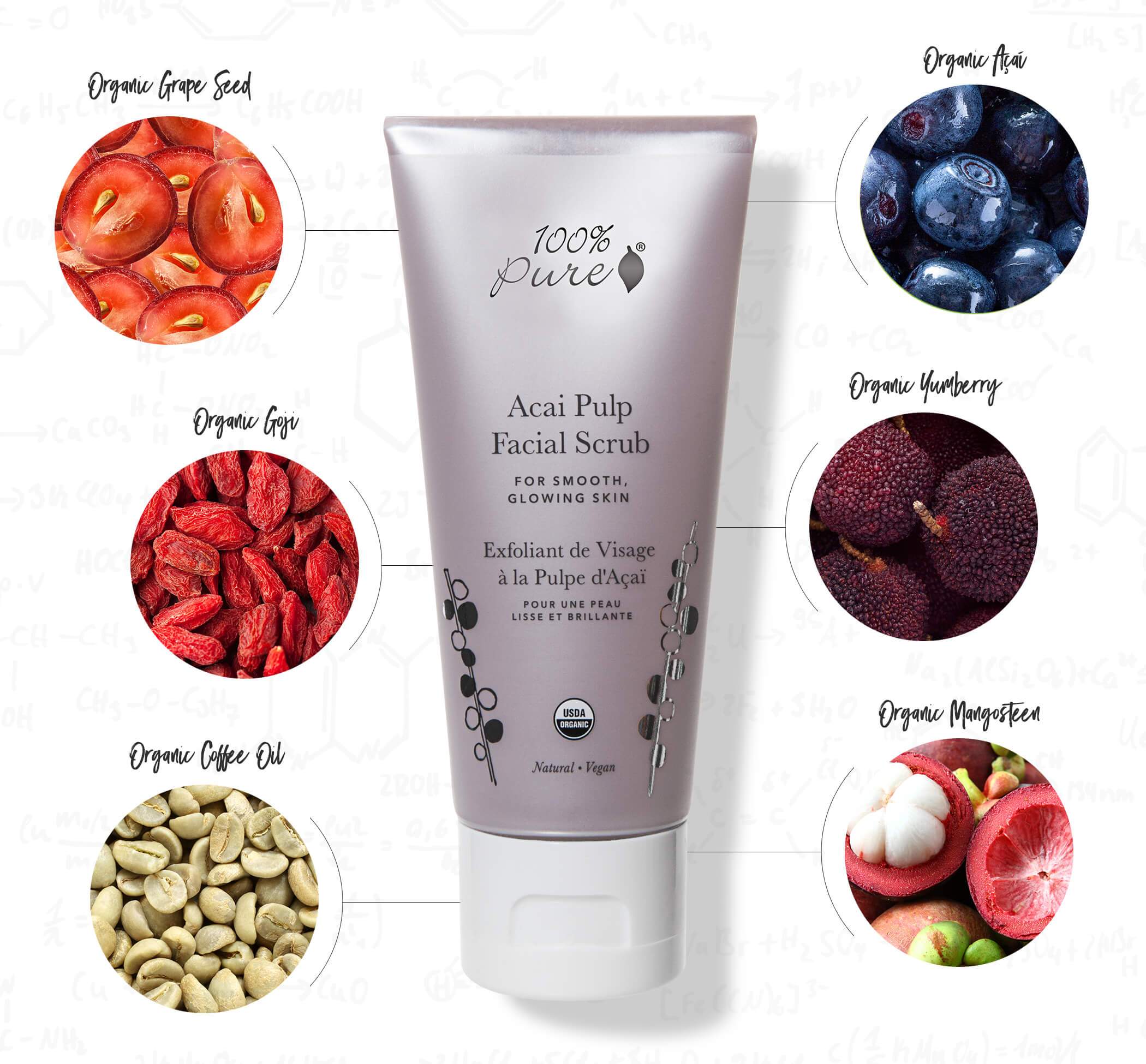 Use a Natural Exfoliant
As we mentioned before, many of us are familiar with products containing particles that help to exfoliate our skin. Often, exfoliating products from department stores or drug stores are no bueno – they sometimes contain microbeads, which are basically small, plastic pellets that over time damage not only our skin, but the environment. These microbeads can escape down our drains into local waters and end up poisoning marine life and getting into the food we eat. Instead, a natural exfoliant is the way to go.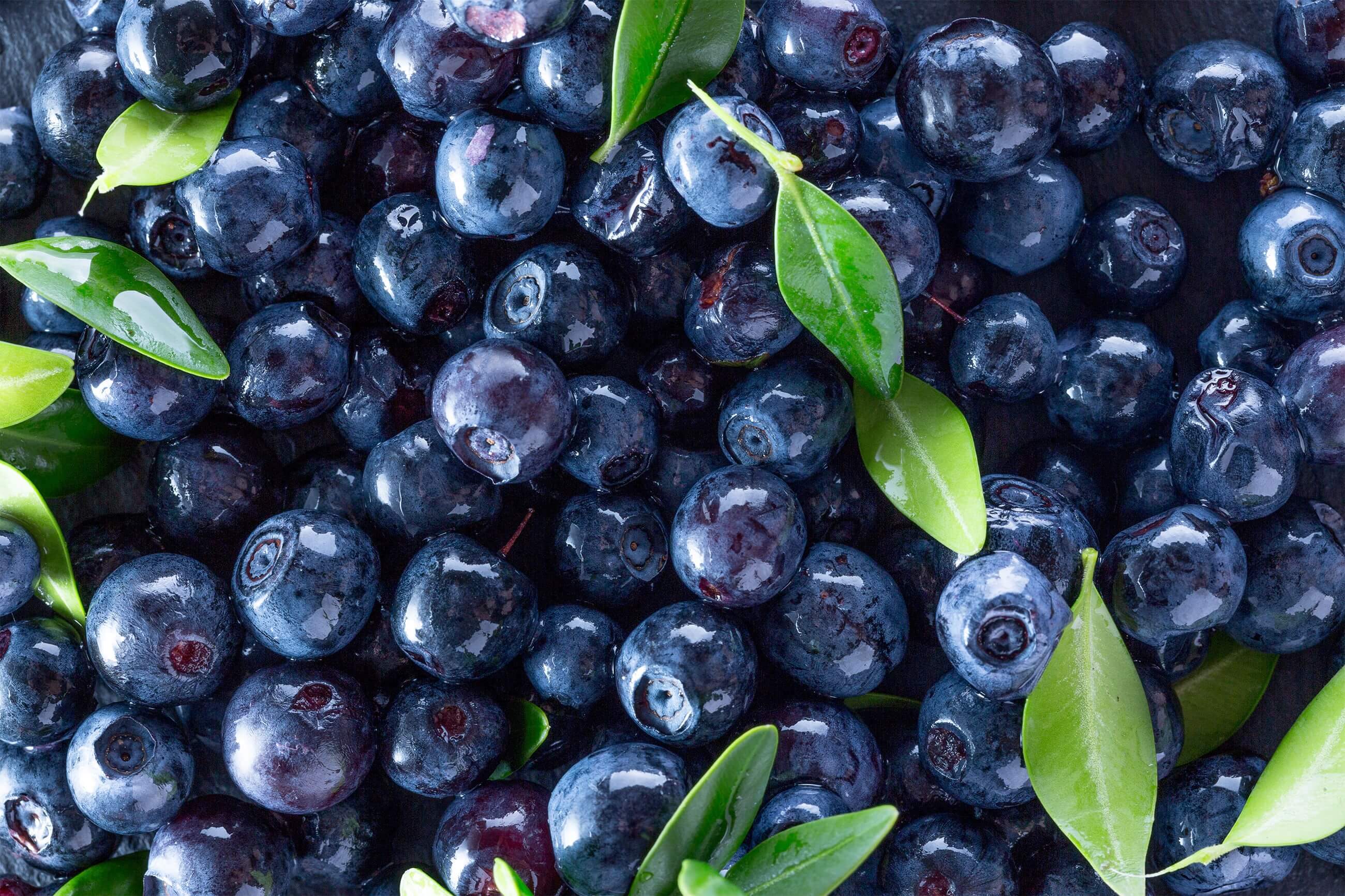 An example of an all natural exfoliant is our Acai Pulp Facial Scrub. Starring the superfood acai, our scrub is fit for a queen, loaded with antioxidants, vitamins A and C and even essential oils to reveal a brighter, radiant complexion. Some other superstar ingredients found in this scrub include bergamot oil and goji fruit. Bergamot is an oil derived from potent citrus peel and helps to purify skin and unclog pores. Goji berries are also high in vitamin C; they contain amino acids which help to plump and smooth skin for a more youthful result.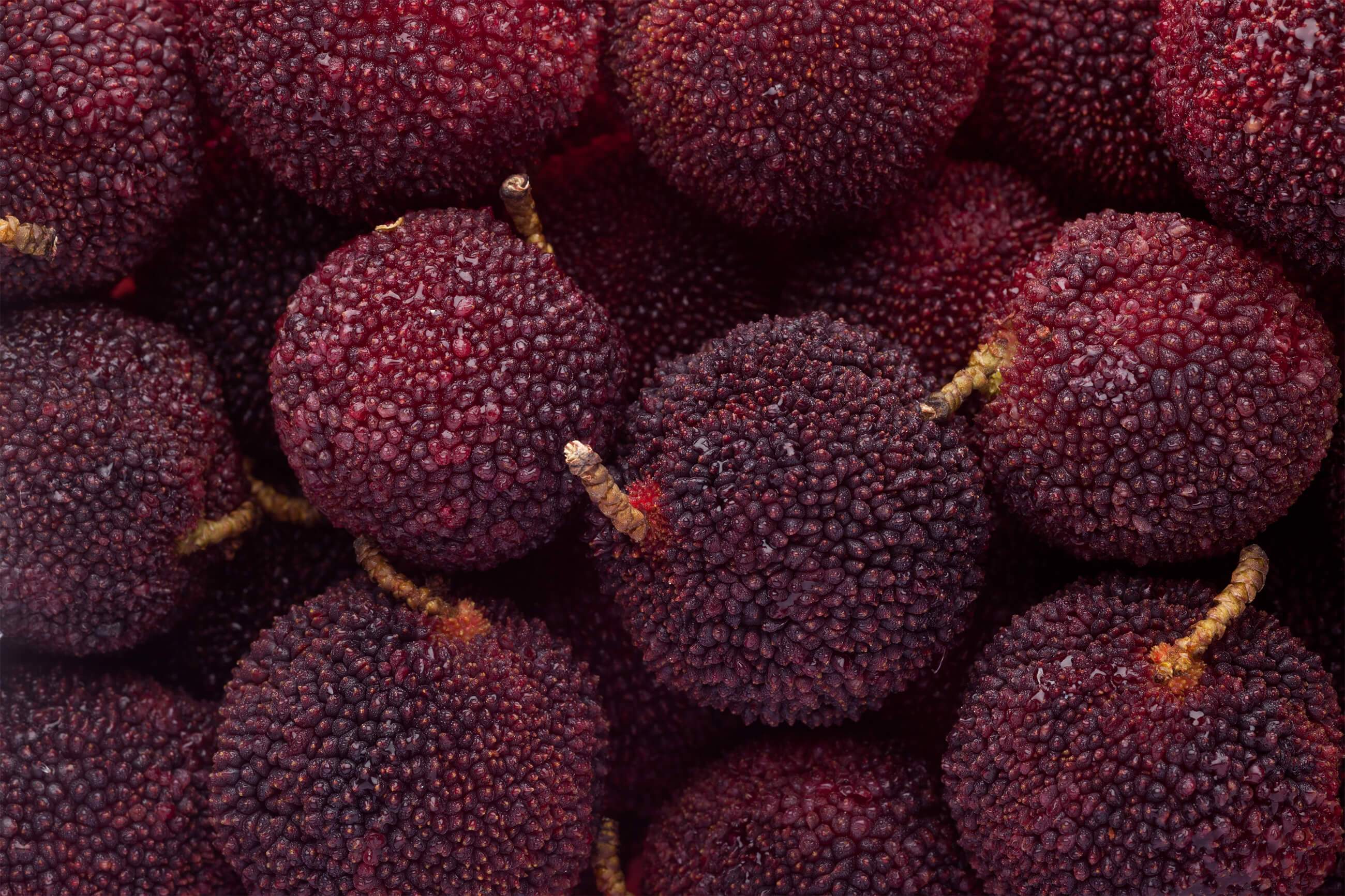 Combined with antioxidant packed yumberries, our natural exfoliating scrub is truly superfruit heaven. But the benefits don't stop there. The rich nutrients in our scrub don't compromise function, but rather enhance its exfoliating power, thanks to the fact that we use grape seed exfoliants rather than harmful plastic beads. These natural exfoliants are gentle yet powerful enough to buff away bumps, flakes, and dead skin to reveal softer, brighter skin. That makes this natural exfoliant particularly effective and easy to use. Apply the product to damp skin and in upward circular motions, scrub until 2017 is washed away or leave on for 15 minutes as a power packed face mask. The results? Flake free skin that isn't dull or dry, but moisturized, glowing and as soft as a silk chemise.
Facial scrubs are great, but again, they're not the only way to exfoliate. As they say, variety is the spice of life. This is where our Charcoal Konjac Sponge comes into play. Charcoal is known to be one of the most brightening and detoxifying products in skin care. Combined with the gentle but powerful konjac plant, this sponge is a triple threat (to skin problems, that is). To use, simply dampen the sponge, add a dime sized amount of your favorite cleanser, and scrub away. This sponge is ideal for sensitive skin types because of the gentle texture and all natural ingredients. On top of being brightening and cleansing for the skin, the charcoal and konjac are amazing for treating skin concerns related to clogged pores. This includes blackheads, whiteheads, dull skin, flaky skin and imbalanced skin. Say buh-bye to blemishes and hello to your new career as a beauty model. You can thank us later.
Retinol Restorative Overnight Balm
Our last method of exfoliation doesn't need any scrubbing. In fact, all it requires is going to sleep. Our Retinol Restorative Overnight Balm is rich, creamy and the perfect no-fuss way to restore youth to our skin. It should be applied just before bed, paying special attention to any areas that have been dry or flaky. Use your ring finger to gently pat it in around the eyes and then slip away into dreamland. We categorized this product as a balm because of its soothing and reparative qualities. It includes avocado butter which is packed with fatty acids for plump skin and doesn't clog up pores with heavy oils. It's also crafted with olive oil, beeswax and organic shea butter. The retinol inside is derived from carrots helping to bring tighter, brighter skin to the surface naturally.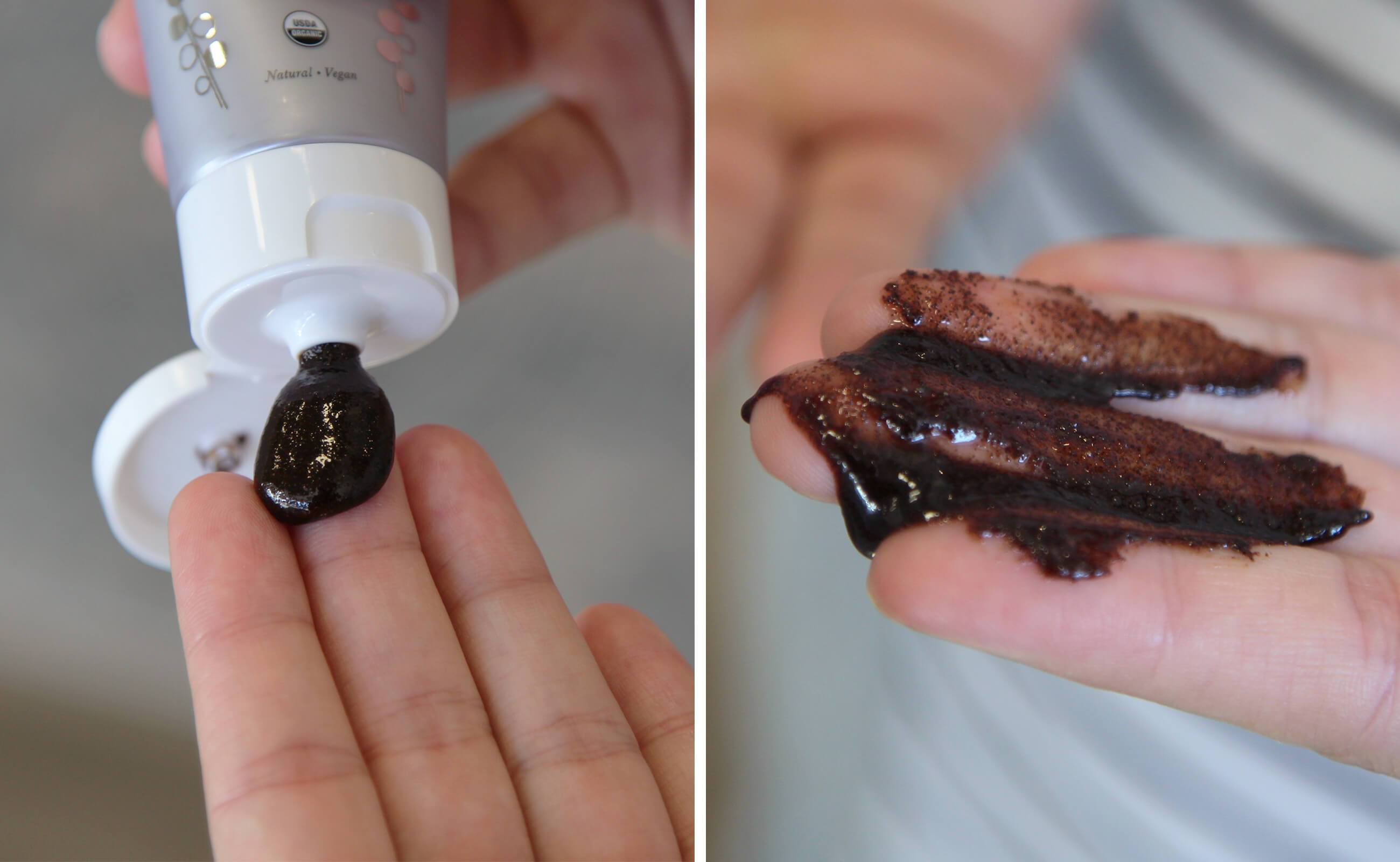 If exfoliation was not your forte before, it's certain to become your new favorite form of cardio. With four powerful ways to get fresher, healthier skin, your resolutions will become achievements in no time. If you were already someone who loved to exfoliate, we can't wait to see how much you love these products. Choose the product that best fits your lifestyle and routine. Our Acai Pulp Facial Scrub is great for someone who leads a busy or active lifestyle. Throw it on in the morning before brushing your teeth and rinse off in the shower, or carry this with you to the gym for a post-workout cleanse. For those who need something even quicker, the Charcoal Konjac Sponge is the way to go. If you are a lover of luxurious skin care and organic beauty products, our Retinol Restorative Overnight Balm gives you an extra five minutes each day to pamper yourself. Exfoliation is not something that needs to be done every day, but even exfoliation once a week can have your 2018 glow brighter than any year yet.