Bamboo Blur Tinted Moisturizer
Meet your new go-to foundation.
Posted on March 29, 2018
Written by: 100% PURE®
When formulating our newest tinted moisturizers, we started with a beloved base of soothing aloe and moisturizing pomegranate oil– and were already in gold-medal territory. We added our signature fruit pigments, luscious avocado seed oil and free-radical fighting organic white tea to enhance shade and substance. But when we dared to add the mesmerizingly soft-focus magic of bamboo silica, we created a game-changer. Alas, a glorious hybrid of dewy moisture and matte coverage was born.
If you're a fan of our original Fruit Pigmented Tinted Moisturizers, get ready to go ga-ga over our entirely new Bamboo Blur Tinted Moisturizers! A stellar accompaniment to our Bamboo Blur Powder, and the evolution of our original tinted moisturizer line, these babies are packed full of skin-perfecting surprises.
The Finish
While our original tinted moisturizers set with a sheer, dewy finish, you'll find the finish here a bit more advanced. The moist, ultra-light formula glides onto your skin and dries with a finish that's just matte enough to give you that extra depth of coverage; the result is a radiant, dewdrop finish with matte coverage in all the right places.
Buildable formula allows you to stick with a single layer of soft focused moisture, or layer up to create a poreless matte finish. Even as you build layers of coverage, the cooling aloe and seed oils will keep skin happy and hydrated, ensuring that even the most mattified finish remains radiant.
The Color
Our original line of tinted moisturizers tend to be on the warmer end of the spectrum as they oxidize, but the shades in our Bamboo Blur line are closer to the shades of our Full Coverage Foundation once they're applied. To obtain lighter coverage of color, we recommend using a beauty sponge: rinse your sponge, then squeeze out any excess water before loading with tinted moisturizer. For a medium-full coverage of color, layer with a dry beauty sponge, or dab and buff in gentle circles with your F40 Kabuki brush.
For Whom
What skin type works best with our Bamboo Blur Tinted Moisturizers? We're glad you asked! This line is perfect for ALL skin types! But while this liquid foundation is definitely a moisturizer at heart, its light mattifying effects may leave drier skin types feeling thirsty for an extra barrier. To keep dry skin comfy, we recommend layering your favorite daily moisturizer underneath.
For oily skin types, you'll have the perfect opportunity to complete the full Bamboo Blur look. After adding your desired layers of Bamboo Blur tinted moisturizer, grab your F50 Powder Brush. With our Bamboo Blur Powder, touch up any spots that didn't mattify quite as deeply as desired, or any oil-prone areas of the skin. Voila! You've bamboo'zled that pesky oil!
What We Put In
We take great care to formulate the safest, most beneficial products for our customers. Instead of slathering living, breathing skin with toxic dyes and petrochemicals, we believe in nourishing and protecting. Most brands will use synthetic preservatives and skin-conditioning agents to make their formulas silky smooth and moisturizing, but we opt for a safer approach. We've formulated these tinted moisturizers to be lightweight, moisturizing, non-comedogenic, perfectly pigmented, and totally pure.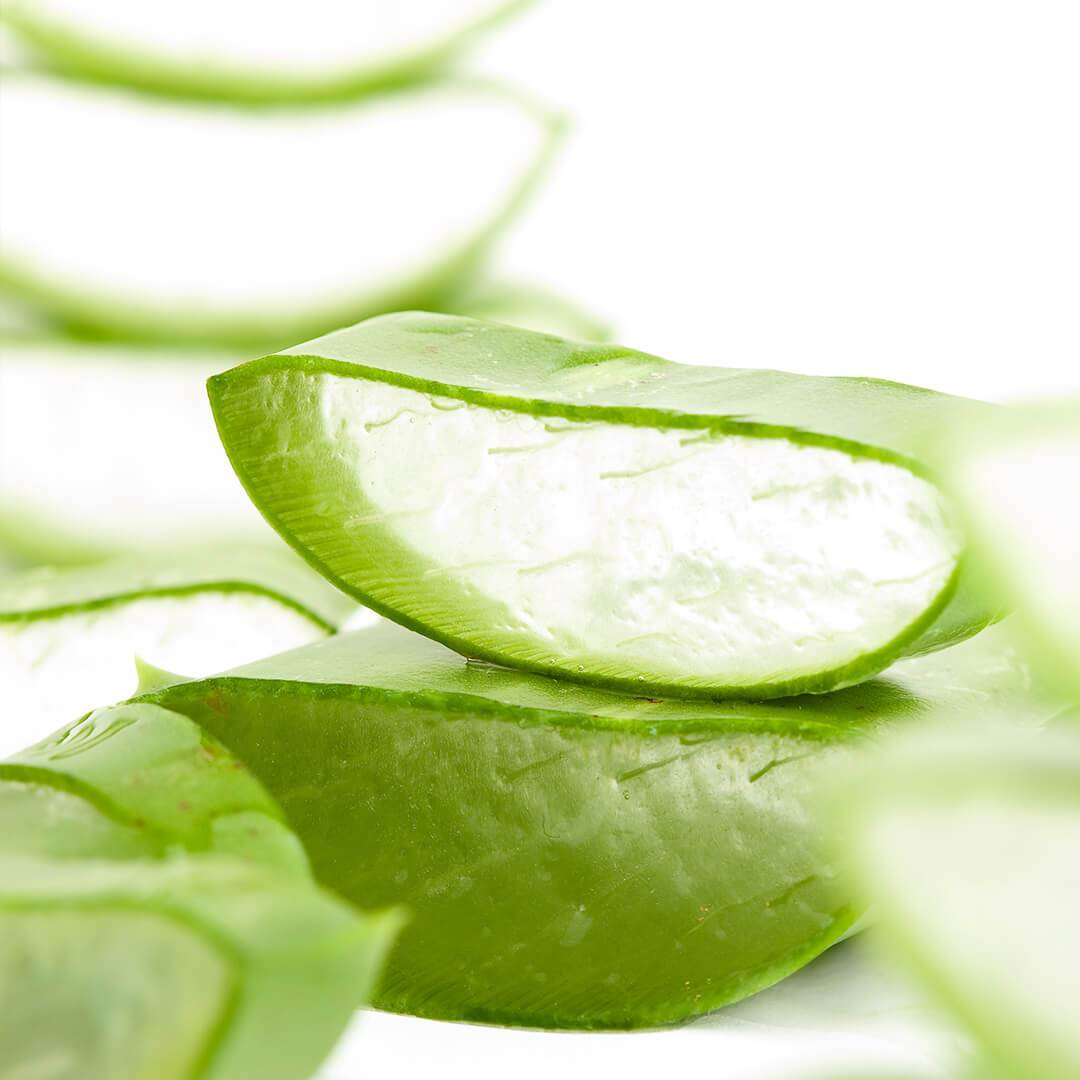 Organic Aloe Barbadensis is what makes our tinted moisturizers so refreshingly wearable and soothing to the skin. As the main ingredient, it also gives the formula it's lightweight feel and allows the skin to breathe throughout the day. Aloe, avocado seed oil and pomegranate seed oil are all non-comedogenic, so this formula won't clog your pores.
Punica Granatum, or pomegranate seed oil, is a non-comedogenic and moisturizing ingredient that contains an omega 5 fatty acid called punicic acid. This acid has wonderful anti-inflammatory benefits, which adds to the soothing effects of the formula. Punicic acid also helps to fight free radicals, making it useful against effects of aging and environmental damage like wrinkling and dead skin buildup. And since pomegranate seed oil is also considered a potent antioxidant, it pulls double duty as a mild preservative.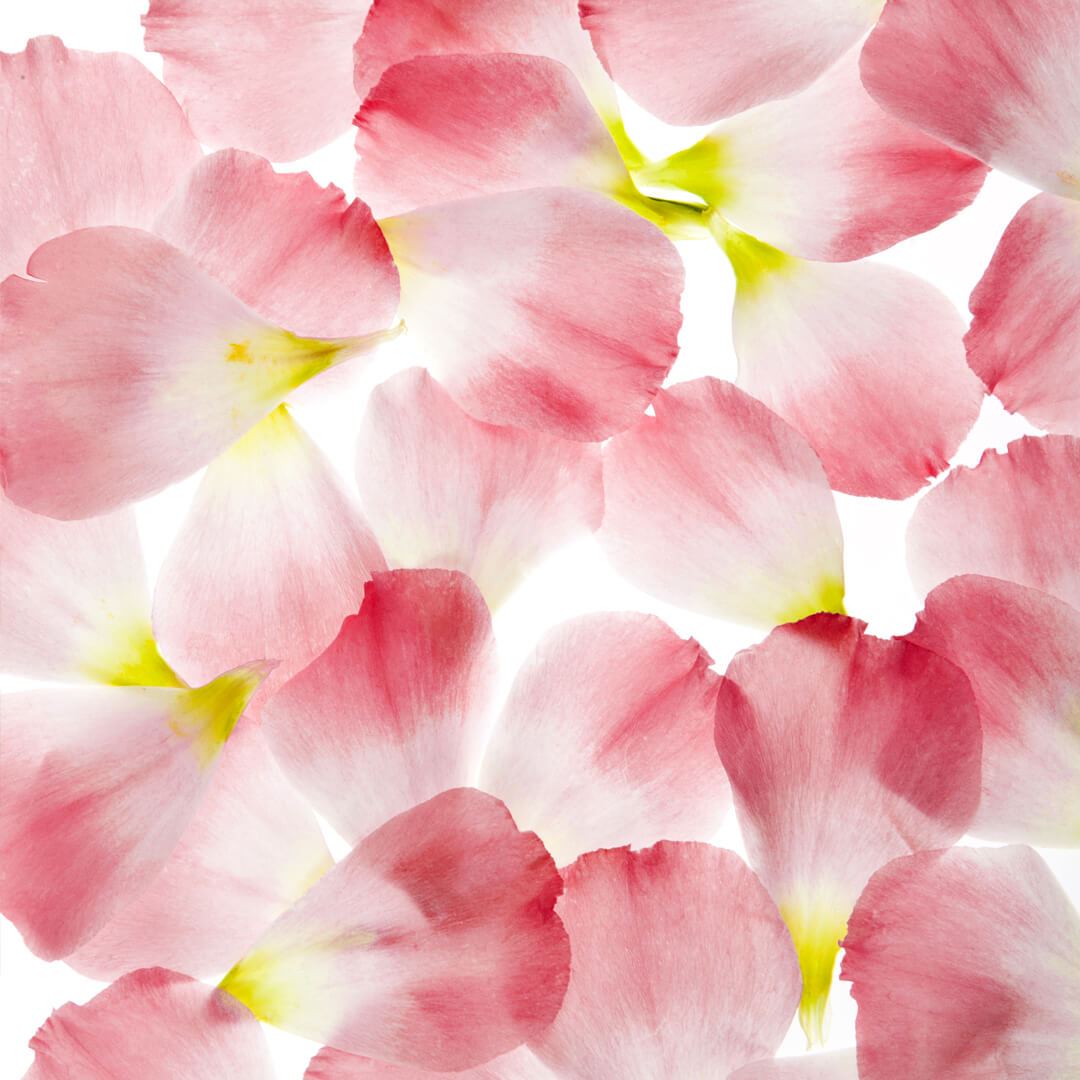 Rose Hydrosol, or rose water, is one of our fave ingredients! As the second main ingredient in the Bamboo Blur Tinted Moisturizers, it delivers a true plethora of benefits into the skin. First are the antibacterial properties, which help to battle and eliminate acne-causing bacteria on the skin. It's also considered an antiseptic and astringent for this reason, and will combat redness and inflammation associated with acne, eczema, dermatitis or rosacea. And to top off this impressive list, rose hydrosol is of course totally moisturizing– making it a perfect base ingredient for our tinted moisturizers!
Tocopherol, or vitamin E, is a powerful antioxidant which aids in fending off environmental related damage and aging in the skin. Skin thickening, dryness and fine lines are side effects of our environments that accelerate the look of aging in our skin. By blocking free radicals, tocopherol keeps skin looking youthful, supple and healthy. Little known fact: tocopherol is also classified as a natural, nontoxic preservative, and helps this natural formula last longer!
Titanium Dioxide and Zinc Oxide team up with the antioxidants in this formula to fight environmental damage, specifically from the sun's harmful UVA and UVB rays. While our tinted moisturizers are not SPF rated, they do contain protective ingredients to create a reflecting barrier against the sun's rays. These inorganic particles are as natural as it gets when it comes to UV protection, and both have been added to our tinted moisturizers for extra UV-fighting benefits.
Fruit and Vegetable Pigments are what make our formulas so special, and it's no different with our Bamboo Blur Tinted Moisturizers. Peach, Apricot, Carrot, Pomegranate and Goji band together to masterfully pigment each shade, allowing for color to disperse naturally onto the skin. Cocoa beans make an appearance too, and pack their own punch of antioxidants for your skin.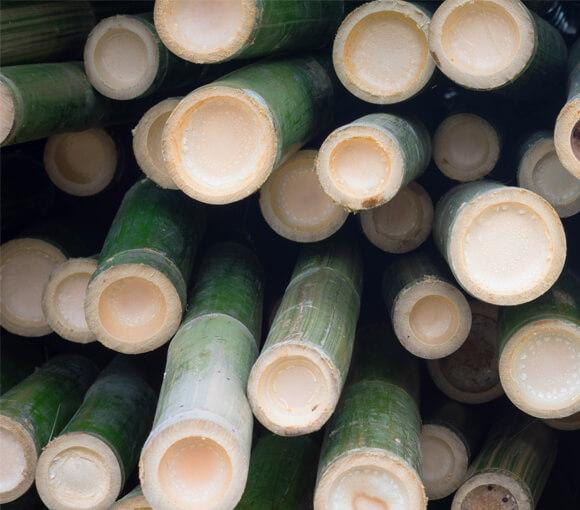 Bamboo Silica is the superstar ingredient of this line, and is what separates our tinted moisturizers from all the rest! Bamboo elevates our nourishing, lightweight formula into a truly one of a kind foundation. When your skin is exposed to any light source, the microscopic orbs of bamboo silica refract and scatter that light, giving your skin an incandescent and soft focused look. With an added application of Bamboo Blur Powder, you create an instant softening filter for your skin!
Unlike other formulators who use a synthetic alternative, we use natural silica that proves its many health benefits to your skin when applied. Silica is one of the largest components of collagen, which makes up the majority of our skin and is responsible for restoring youthful elasticity. Silica is also mighty absorbent: it can absorb several times its weight and size, making it perfect for reducing excess oil and creating that soft mattifying effect.
What We Leave Out
The majority of brands selling tinted moisturizers are adamant that their synthetic formulations yield wonderful results– to us, that reveals their lack of passion about avoiding the potential dangers of those same ingredients. Some may use a blend of natural and synthetic ingredients, which is a great start, but simply not enough to protect the consumer. We've dug deep into the ingredients lists of the other tinted moisturizers out there, to help illustrate the glaring difference between their formulations and ours. Here's a little peek…
Octinoxate is an active ingredient in many tinted moisturizers meant to absorb and block UV rays. This chemical has been heavily linked to endocrine disruption, due in part to having hormone-mimicking effects on laboratory animals. It has also been flagged as causing biochemical or cellular level changes and organ system toxicity– not to mention being terrible for the environment as it breaks down. Isobutylparaben and Butylparaben are other known endocrine disruptors, which have been tested by both the CDC and European Commission on Endocrine Disruption. Isobutylparaben has been mentioned as being an even more endocrine-disrupting paraben that Butylparaben itself.
Polysorbate 60 should raise a red flag right off the bat, since there's a number in the title. Natural ingredients don't need numbers! This is a thickening, oily chemical compound used to make formulas feel smooth to the touch and easily blendable. It's also used as a fragrance ingredient to mask the unpleasant chemical smells in tinted moisturizer formulas, and has been linked to organ toxicity.
Phenoxyethanol is used as a preservative and stabilizer in cosmetics and personal care products, like tinted moisturizers. It's meant to limit bacterial growth in products, which is great– but there are natural ingredients which can be used instead. This ingredient has been linked to allergic reactions ranging from eczema to skin and eye irritation. This one has also been linked to organ system toxicity.
Dimethicone is used as a conditioner and skin-lubricant. This silicone-based polymer coats any skin it touches, leading to suffocated pores, interference with natural oils and natural shedding of dead skin. It has also been linked to organ toxicity. Also be on the lookout for it's cousin, Peg-9 Polydimethylsiloxyethyl Dimethicone— try saying that one 10 times fast!
Aluminum Distearate is an aluminum salt of stearic acid, and is linked to things like organ system toxicity and bioaccumulation; meaning it's not a great thing to apply onto your skin day after day.
Sodium Metabisulfite is a synthetic salt that is used as a preservative for cosmetic formulas. It's linked to many high and moderate side effects including skin and eye irritation, allergic reactions, respiratory disruption and organ toxicity.
When you review the long list of complicated, synthetic chemical ingredients used in conventional tinted moisturizers, you'll realize just how few you recognize. When we formulated our Bamboo Blur Tinted Moisturizers, we had to begin by making them as safe as possible. From there, we focused on benefits for the skin. Our final non-negotiable goal was to achieve healthy, radiant skin and a finish like no other product on the market– let alone the natural market. When you experience the results, we hope you're just as smitten as we are!