What's the difference? We'll give you a quick breakdown of both, tell you which one your skin needs, and cover the best multitasking products for your skin!
Posted on April 24, 2018
Written by: 100% PURE®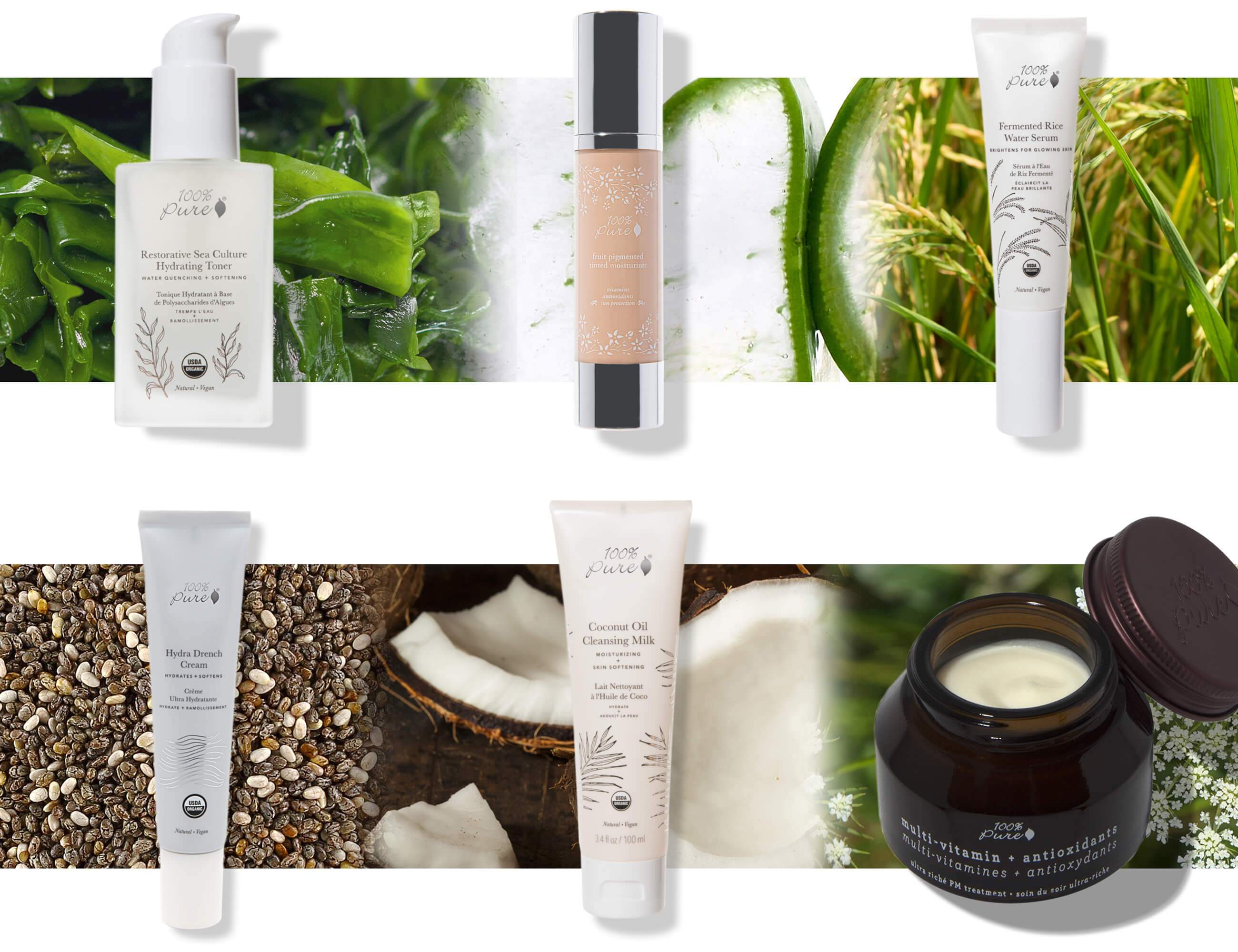 If you're one of those who believe that moisturization and hydration in the skin are one and the same, don't worry — you're not alone! Today we're discussing the differences between hydration in skin and moisture in skin, and why all skin types need a little of both. Your skin needs hydration, and moisturization helps to retain water in the skin. Get ready to dive into the differences between hydration and moisturization, and get some recommended products for both!
Hydration and Water
It is incredibly important that our skin remain well hydrated at all times. You can hydrate skin from the outside with the right products, or from the inside by keeping up a healthy intake of H2O. Skin can sometimes experience Transepidermal Water Loss (TEWL), where the barrier of the skin is compromised and water evaporates from the skin. When skin becomes dehydrated, it's more prone to losing plumpness and elasticity — two signs of youthful skin that you probably don't want compromised! Dehydration can also cause fine lines and wrinkles to become more visible, which is another big downer if you're looking to maintain youthful skin. Water needs a humectant or occlusive moisturizing ingredient, otherwise there's nothing protecting the skin from the loss of water from evaporation.
Moisturization and Oil
Moisturization is essentially adding oil to the skin, helping to repair and reinforce the lipid barrier. Often times, people with an oily skin type may think that they need to skip a moisturizer or use only oil-free products: time to debunk this pesky myth! The truth is that the right 'good' oils can actually replace or counteract the 'bad' oils that are overproduced in the skin, though oily skin types should definitely focus on a higher water content in a moisturizer rather than oil.
Those with dry skin types will definitely benefit from using moisturizing products, since having a dry skin type means that the lipid barrier is compromised. When there is less oil production in the skin, the result will be less protection from TEWL and higher risk for dehydrated skin. Humectants can bring hydration to the skin and help keep it there, while occlusive products seal hydration into the skin. A good moisturizer will have both water and oil to ensure both water delivery and retention.
Hydration + Moisture: How to Get the Best of Both Worlds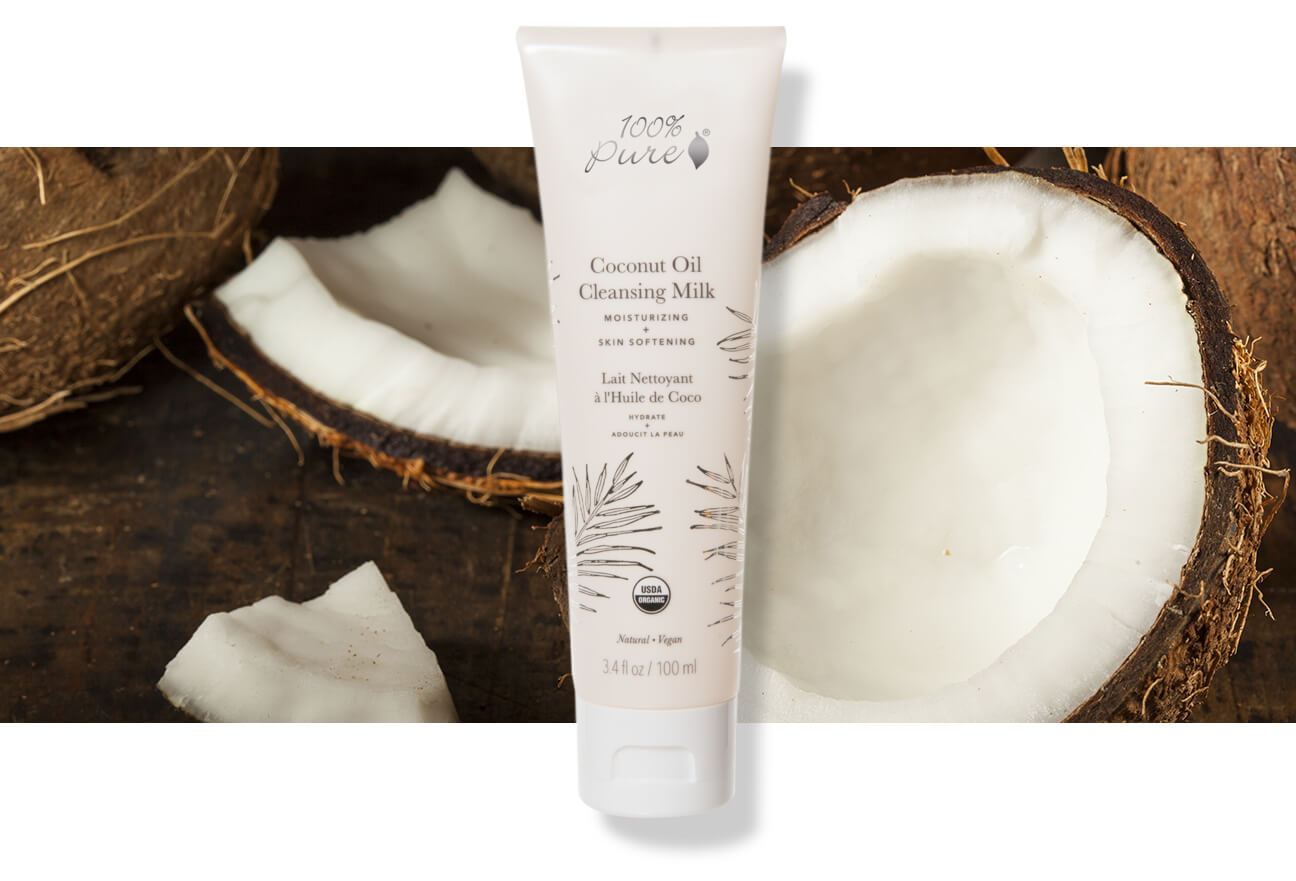 Cleanser
So what can you do to get a good balance of both hydration and moisture? Let's start with a hydrating and moisturizing cleanser: our Coconut Oil Cleansing Milk contains coconut milk, which can moisturize and hydrate the skin. It also contains coconut oil to aid skin in retaining hydration from coconut milk.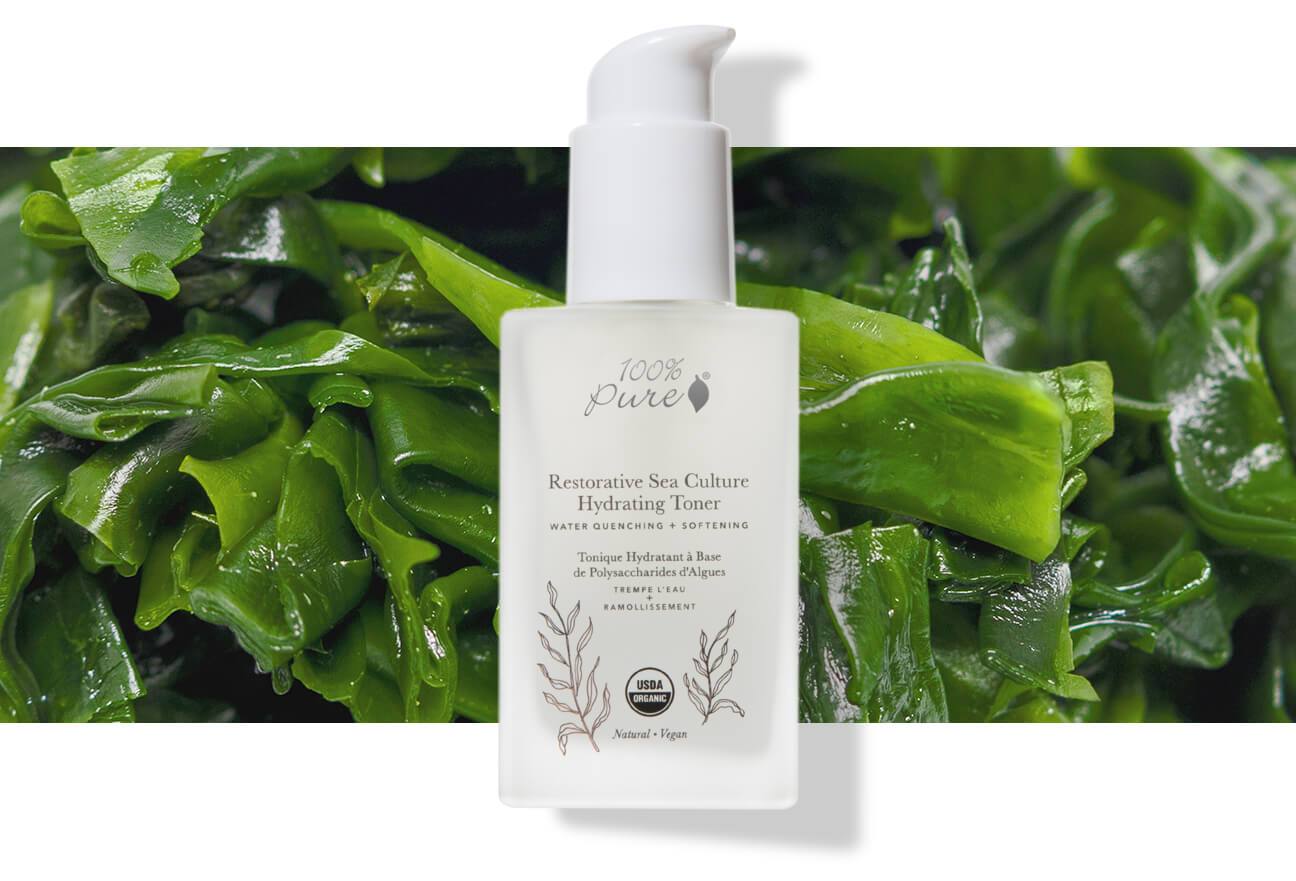 Toner
Next, make sure that you use a toner that is super hydrating and non-stripping: our Restorative Sea Culture Hydrating Toner or our Fermented Rice Water Toner both contain hyaluronic acid, sodium PCA, and vegetable glycerin which all help to increase skin hydration and plumping. Hyaluronic acid can hold 1,000 times its weight in water, and its delivery system helps water penetrate deeper into the skin. Some conventional skin care companies use polymers, which are essentially plastic, to deliver ingredients deeper into the skin. No plastics here: we source our hyaluronic acid from a Japanese potato!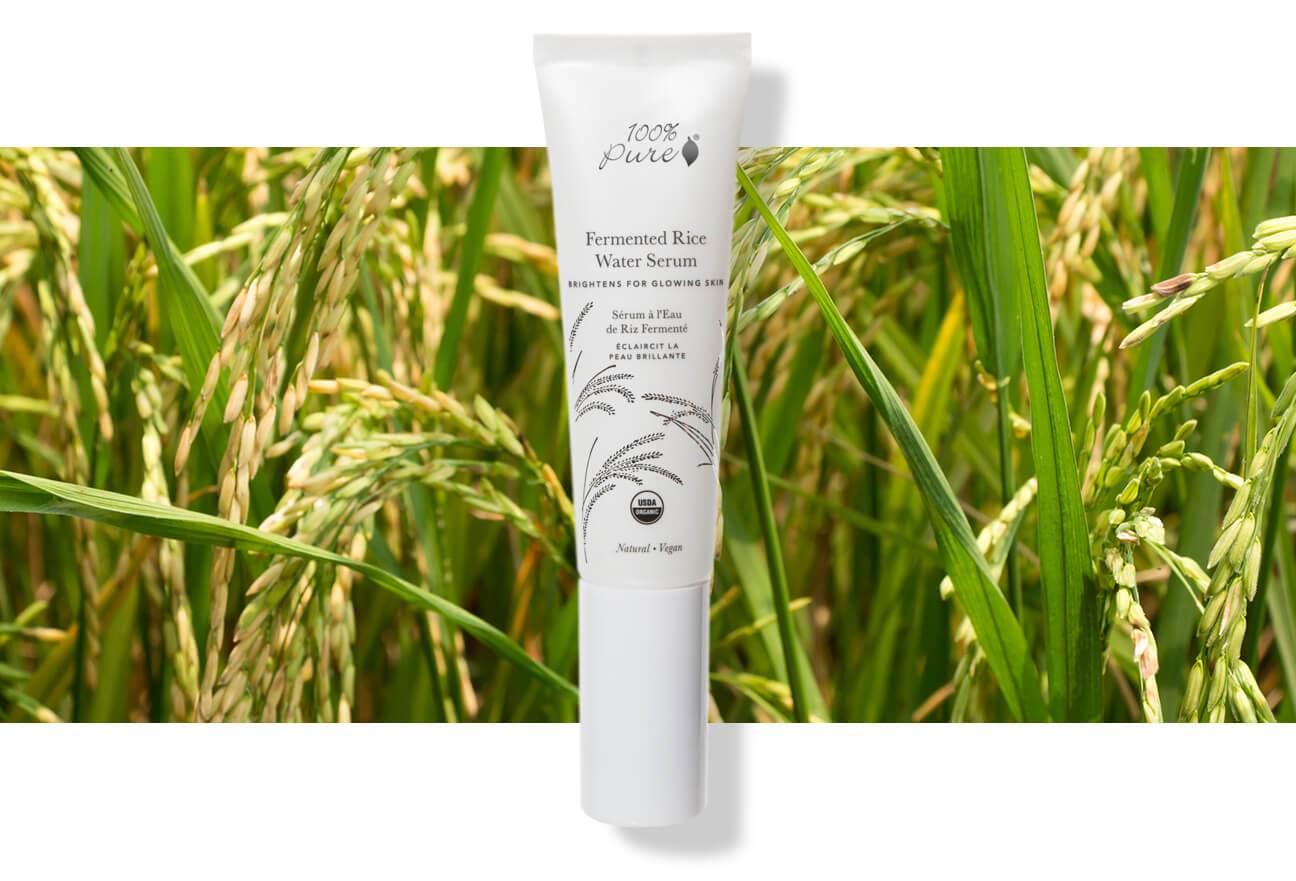 Serum
If you're looking for a super hydrating serum, our Restorative Sea Serum is a fabulous representation! This natural serum contains chia water, algae, sea kelp, and hyaluronic acid to plump skin with off the charts levels of hydration. Our Fermented Rice serum contains fermented rice water (Sake), which is rich in enzymes, amino acids, malic acid, minerals, and vitamins that deeply soften and nourish skin by replacing lost moisture. Hyaluronic acid and vegetable glycerin increase skin hydration and plumping, and help to prevent moisture loss.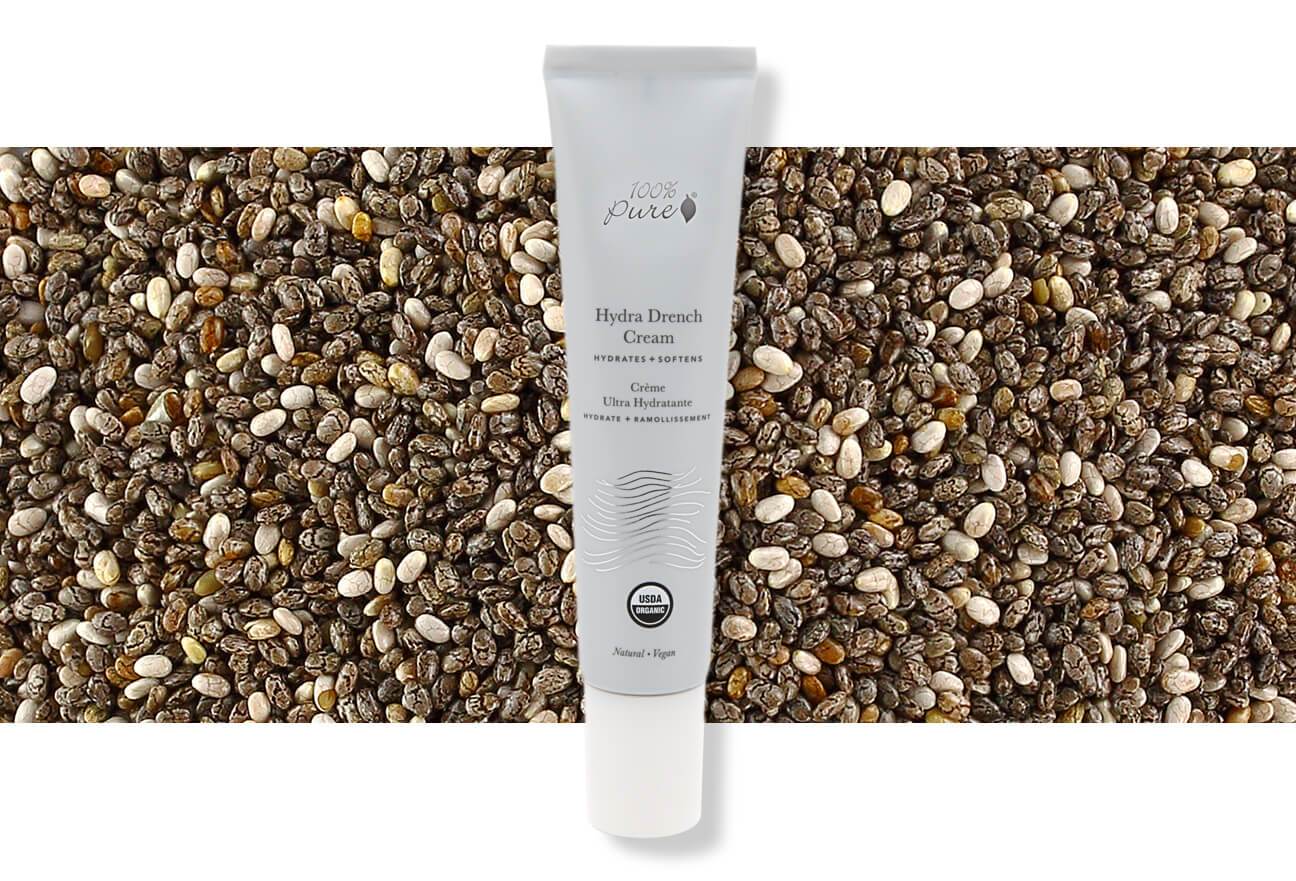 Moisturizer for Oily Skin
Our Hydra Drench Cream is a lightweight moisturizer that's great for hydrating the skin and is free of heavier oils, making it a favorite for oily skin types. It's made with rose water, chia seed gel, nopal cactus, and hyaluronic acid to provide quenching, skin-plumping hydration. Chia water and chia oil plump, firm, and fortify skin with omega fatty acids. Sodium PCA and coconut oil act as humectants to retain hydration in the skin from the other natural ingredients in the formula, resulting in a more moisturized complexion.
Moisturizer for Dry Skin
Our Restorative Sea Culture Extra Riche Cream is a rich, luxurious face cream that drenches skin with deep moisture while delivering nutrient-rich sea minerals, antioxidants, amino acids, vitamins, and other beneficial trace elements for a healthier, softer complexion. It's made in a base of sea buckthorn and loaded with both antioxidants of vitamins C and E, in addition to moisturizing fatty acids. It also contains bacuri butter, coconut oil, shea butter, and jojoba oil which are all fast absorbing, penetrating moisturizers for skin. Polysaccharide properties of Cassia Angustifolia Seed, Alteromonas Ferment, and Beta Glucan increase skin's ability to retain hydration. Skin plumping seaweed polysaccharides and red algae lock in long-lasting hydration for abundantly supple, nourished skin.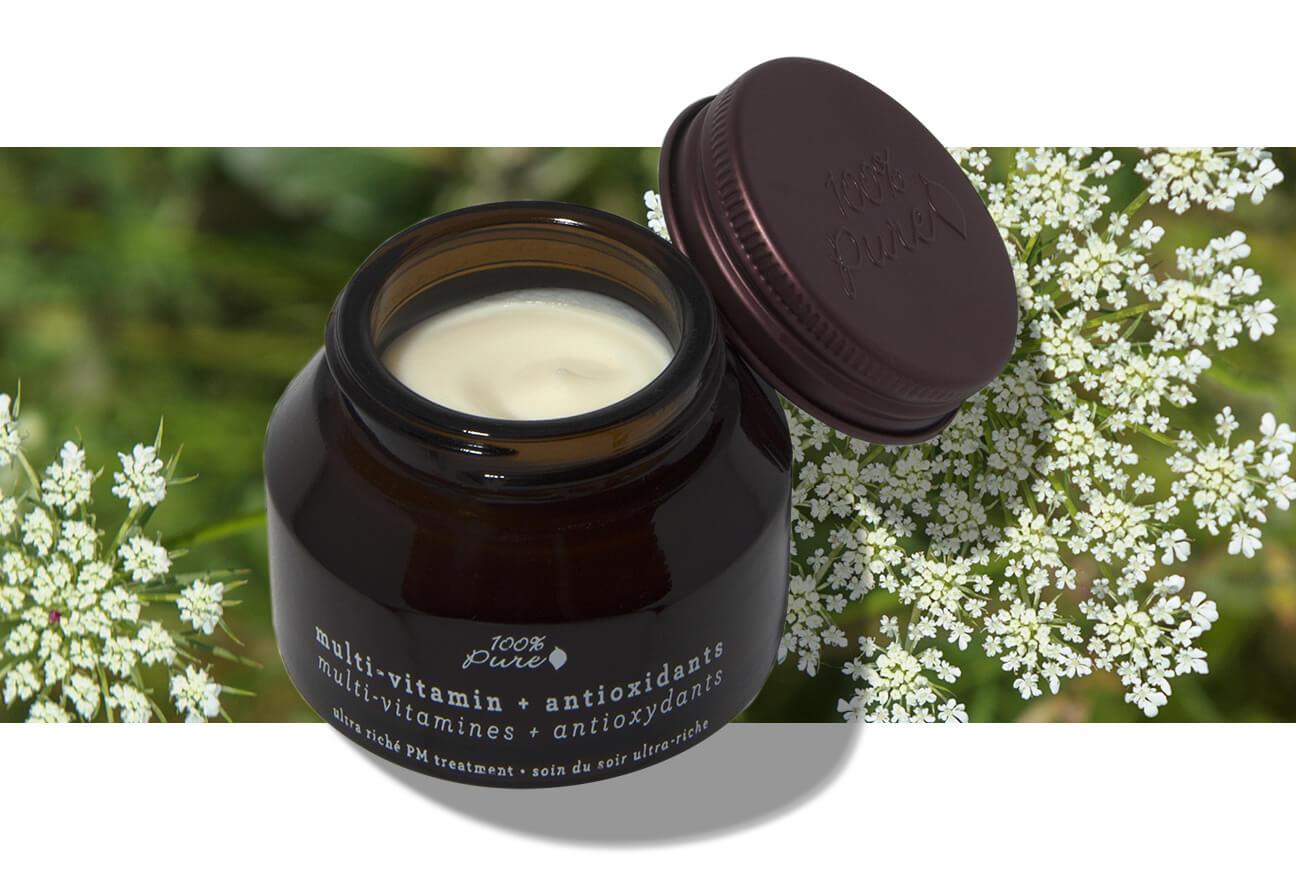 PM
Looking to double up on moisture and hydration at night, not just during the day? Try our supremely anti-aging formula Multi-Vitamin Ultra Riche Cream, another luxurious face cream that's perfect for PM. It contains glacial water infused with aloe vera juice, guaranteed to deeply hydrate the skin while avocado oil, sea buckthorn oil, shea butter, and cocoa seed butter moisturize and help retain hydration. As if that wasn't enough to get skin looking more radiant, this ultra riche cream contains potent amounts of vitamins A, C, E, and more.
Foundation
If you're interested in reinforcing water and oil into your makeup routine, you're in luck! Our original Fruit Pigmented® Tinted Moisturizer formula is colored from fruit and vegetable pigments, and made in a base of ingredients meant to hydrate and you guessed it, moisturize your skin while you wear. This product contains hydrating ingredients like aloe, organic white tea, acai oil, pomegranate oil, vitamins, and antioxidants for delivering necessary, skin-beneficial nutrients for healthier skin. This lightweight, totally natural tinted moisturizer is especially good for those desiring a light to medium coverage foundation, with the added benefit of light sun protection and a dewy finish.
Hair Care
All of our natural hair care products contain gentle, natural ingredients like rose hydrosol and aloe juice, which are packed with hydration to quench and restore your lovely locks. Ingredients like avocado butter, flaxseed oil, and coconut oil help to moisturize the hair, giving it more bounce and shine than ever before. A good balance of moisture and hydration is important for hair too, since without both your strands will quickly become dry and brittle.
Body Care
We've already established that all skin types need hydration and moisturization — and it doesn't stop with your face. With body nourishment in mind, we're recommending our beloved Shower Gel collection, which highlights hydrating rose hydrosol, green tea, and hyaluronic acid. For an after-the-shower body pampering, apply moisturizing cocoa butter, avocado butter and grapeseed oil via our Nourishing Body Creams. Want even more moisturization, perhaps for extra dry skin? Our Whipped Body Butters will do the trick! Made with avocado, shea, and cocoa butters plus aloe, this whipped butter is truly a luxury spa treatment for your skin.
Now that we've presented you with the important differences between moisture and hydration, we hope that the terminology makes a bit more sense when you're shopping cosmetics, skin, body, and hair care! They aren't quite the same, but each is just as crucial for skin health, a nourished complexion, and keeping skin looking more youthful for longer. Armed with this knowledge, you can more confidently read ingredient lists to better shop for products that your skin type needs!
6. Soothes Cold Sores, Fungal Infections, Eczema
Cold sores, fungal infections, eczema, bug bites – you name it! Skin conditions are no fun, but we've got your back! Tea tree is great at tackling irritating skin conditions that leave you desperate for any sort of relief or comfort. Itchy skin and dry patches can really do a number to your self esteem too. Tea tree's anti-microbial properties mean that it can help fight fungal conditions and sooth itching or inflamed skin. Incorporate our Tea Tree & Willow Acne Clear Cleanser and Tea Tree & Willow Acne Clear Astringent (they do more than just fighting acne!) into a targeted treatment plan for clearer, healthier skin. We've also added tea tree oil along with a purifying mixture of propolis and herbs in our Lysine + Herbs Lip Balm to help you tackle the cold sore virus.