How to use hyaluronic acid for skin, and other must-know facts about this hydrating skin care gem.
Posted on July 10, 2018
Written by: 100% PURE®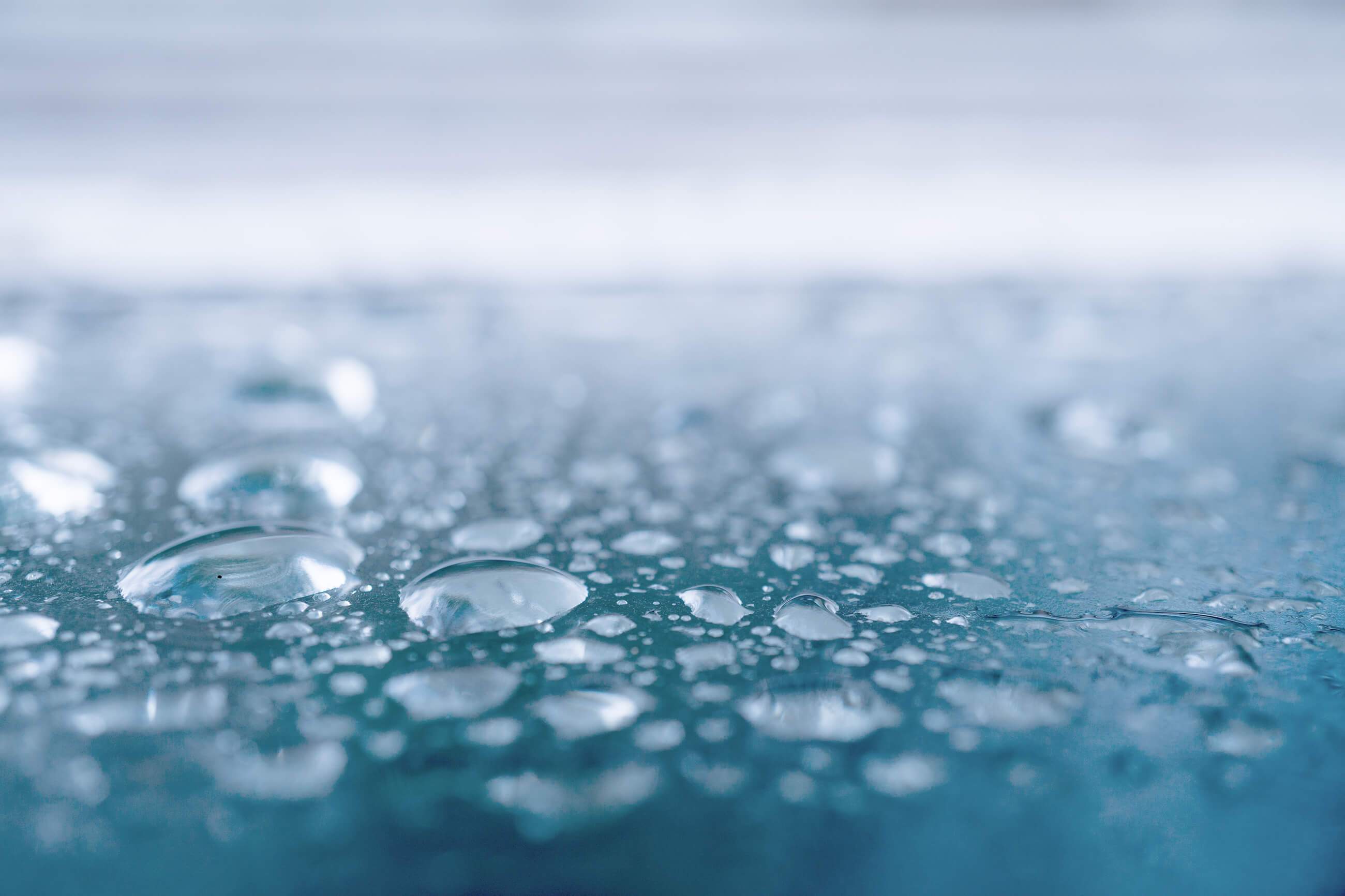 What's hyaluronic acid, and why has it been such a skin care craze? It's typically known for its ultra hydration properties for your skin to promote a firmer complexion, but we've also harnessed natural sources of hyaluronic acid to create another important function that brings your skin care game to a whole new level. Keep on scrolling to discover hyaluronic acid benefits in beauty like never before.
What is Hyaluronic Acid?
Hyaluronic acid is a carbohydrate molecule that's actually already found in our body. It keeps our cells hydrated, lubricates joints, and repairs our body. What's more, hyaluronic acid has been touted as the "key molecule involved in skin moisture." Because of how it can bind to water, hyaluronic acid is crucial to keeping skin hydrated and youthful. It's even touted as being able to hold up to 1000 times its weight in water! And once it delivers hydration to your skin cells, it also helps lock in the precious H2O to make sure nothing goes to waste. Hyaluronic acid is important for wound healing, tissue repair and the overall healthy functioning of all your skin cells. That means it helps your body retain collagen (an essential protein for firm skin), elasticity, and moisture in your skin.
Hyaluronic Acid Benefits
Why do hyaluronic acid's benefits enjoy such celebrity status? Because hydration is key to plumper, smoother, and more radiant skin. As we age, our hyaluronic acid levels – similarly with our collagen production – begin to dip down, making it harder for our skin to retain moisture. No wonder we start noticing dry patches, fine lines and wrinkles. Combined with the damaging effects of free radical damage from UV rays and pollutants, our skin really needs a helping hand. That's when adding hyaluronic acid to your skin care routine can go a long way. We like to call hyaluronic acid "skin care's little miracle" because it's effective for all skin types, and easy to apply to your skin daily with a skin hydrating and plumping natural toner.
Hyaluronic Acid for Skin
Hyaluronic acid benefits go beyond intensive hydration. Most commonly, conventional cosmetic companies use polymers like silicone to help deliver active ingredients deep into the skin. That sounds great and all, but unfortunately these polymers can be likened to liquid plastic that may accumulate in the body and cause harm.
Fortunately we have your back. Instead of using polymers, we developed a way to use hyaluronic acid as a vehicle for delivering active ingredients deep into your skin cells. We accomplish that by using tiny, different sizes of hyaluronic acid to act as magnets towards your skin cells and force penetration of hydration and nutrients. Hyaluronic acid isn't just carrying hydration into your thirsty skin cells; it's also sending nutrients deep into your skin tissue. That's a double whammy for ultimate skin nourishing.
Natural Sources of Hyaluronic Acid
We firmly believe that Mother Nature is the best teacher, and there's proof in that we source our hyaluronic acid from Japanese sweet potatoes. Another natural source of hyaluronic acid? Seaweed collagen (no wonder Ariel enjoyed such luscious locks!). We've deep dived into the benefits of seaweed for your skin, which include nutrient-rich sea minerals, antioxidants, amino acids, vitamins, and other beneficial trace elements for a healthier, softer complexion. Hyaluronic acid is what makes seaweed collagen a viable alternative to its animal counterpart, type I collagen, which is synthesized from the bones and skin of animals (no thank you!). Hyaluronic acid boasts all of the same properties as animal collagen, plus it has lower rates of allergic reaction, a better rate of absorption, and is cruelty free. Chase your glowing goddess dreams with the Restorative Sea Culture collection.
How to Use Hyaluronic Acid for Skin
An easy way to enjoy hyaluronic acid benefits on a daily basis is to use a natural toner. For example, hyaluronic acid is a star in the Fermented Rice Toner that's also rich in enzymes, amino acids, and vitamins to intensely nourish your skin. Need a refresher on why toners are so important in your skin care routine? They prep your skin so that it can absorb the thicker formulas in the rest of your skin care routine (especially important if you're following a 10 step Korean skin care routine!). That's why we packed our toner with hyaluronic acid. We believe in working smarter with natural ingredients to deliver the most concentrated results for your skin.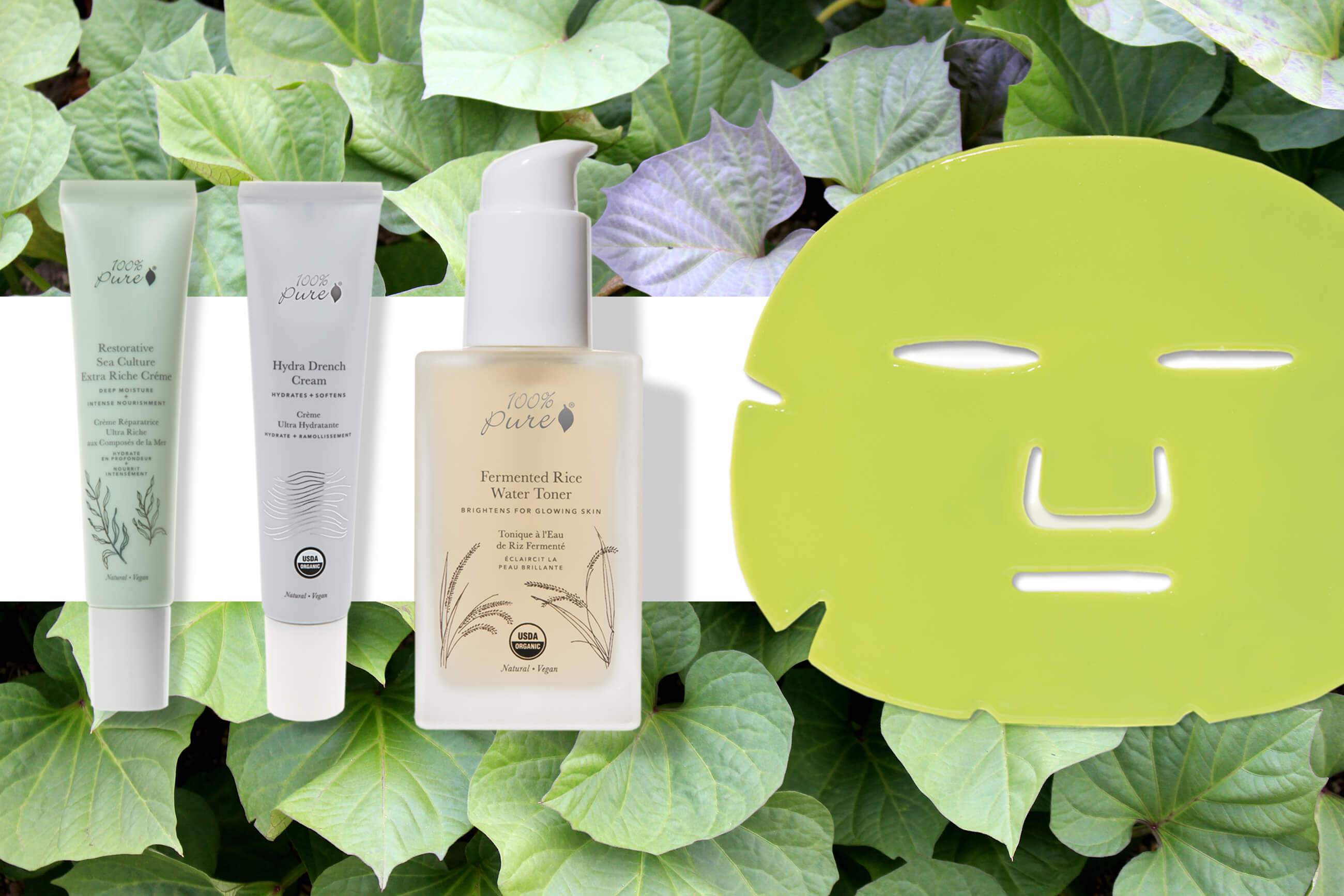 After toning your skin, the most pampering way to reap hyaluronic acid benefits is to use a natural hydrogel mask that includes a hefty amount of it. The Green Tea Water Bomb Mask packs a powerful hydrating punch. Lie back and relax as the nourishing liquids are sucked into your skin, leaving you with a glowing, plumper complexion.
To help seal in the nourishing ingredients you've just applied to your skin, end with the Hydra Drench Water Gel Cream. The hyaluronic acid in it ensures that you reap the full benefits of the other naturally hydrating superstars rose water, chia gel, and nopal cactus in the formula. Of course, after pumping your skin with so much of good ol' H2O and nutrients, you need some moisturizing to keep all those skin care gems locked in place where they belong – your precious skin cells. Hyaluronic acid preps your skin for the moisturization process – the optimal absorption of omega fatty acids in chia, coconut oil, and skin softening shea butter that provide the final seal to lock your lineup of H2O packed products into dry skin.
To sum up, there are plenty of hydrating and nourishing skin care products that inject your pores with much needed hyaluronic acid, which then helps pull the rest of the nutrient rich ingredients deep into your skin tissue. Hyaluronic acid benefits go far beyond just hydration. It's a matter of getting the most out of your products for the radiant, plump complexion you've always dreamed about. With natural skin care, you can literally flood your routine (and your thirsty skin cells) with hyaluronic acid – a true skin care gem.