Micellar Cleansing Water 101
Dive into the hydrating world of Rose Micellar Cleansing Water: your newest natural face cleanser obsession!
Published on Dec 29, 2018
Written by: 100% PURE®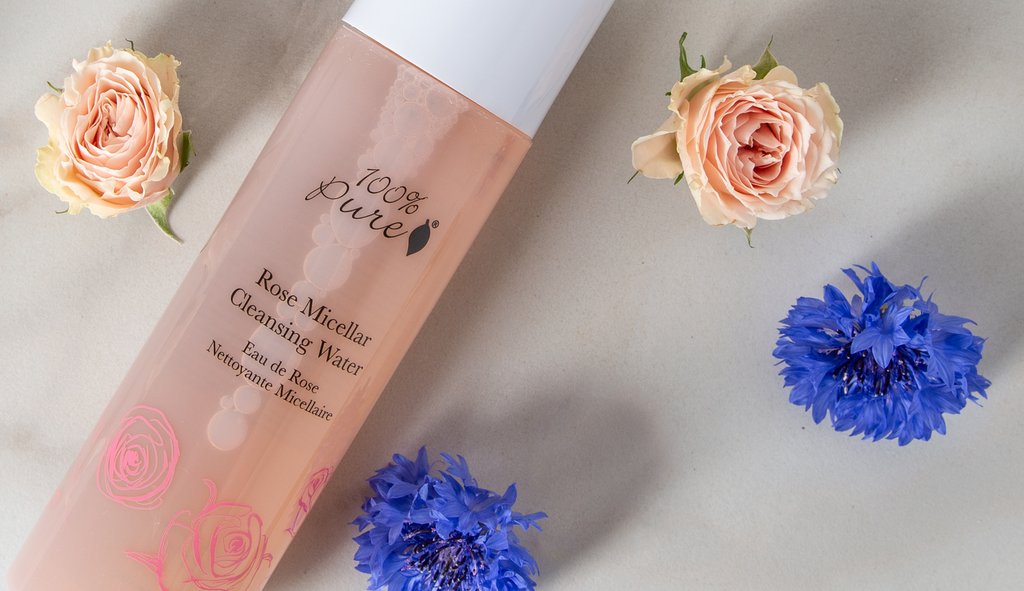 What's pink, rosy, and refreshing all over? That's our cue to introduce the Rose Micellar Cleansing Water: a soothing and hydrating one-step facial cleanser. This micellar formulation is designed to feel mild yet work effectively, with calming florals and three ultra quenching types of water.
We created this refreshing natural face cleanser with only natural, Ecocert, and COSMOS approved ingredients – which adhere to even the most rigorous European formulation standards. We also used innovative micellar technology to give skin the deepest clean possible. Ready to meet this blooming beauty?
So… What Exactly Does "Micellar" Mean?
If you've seen this buzzy word all over skin care packaging lately, know that it's for good reason! This molecular innovation is taking the beauty world by storm, thanks to its seriously effective benefits and results for skin.
First, let's start with the adorable word "micelle": a tiny oil molecule. To become micellar water, insoluble micelles are added to soft water. There, they form a colloidal substance – meaning they're so small, buoyant, and numerous that they can remain evenly dispersed throughout the water. This is how the oil molecules remain integrated, instead of separating as oil would normally do when added to water.
Within a colloidal substance, micelles are able to then be applied as microscopic surfactants, where they can deeply cleanse a porous surface like your skin. These tiny oil molecules are attracted to bits of dirt, oil, and makeup on your skin. Micelles bond with these impurities, and carry them off of the skin as their colloid counterpart (water) rinses them away.
Micelles are considered to be more gentle than chemical surfactants, which can strip and dry your skin. These impressive little molecules are small enough to grab the tiniest bits of debris, while simultaneously providing ample moisturization to skin. Essentially, micellar waters are made to deeply cleanse, hydrate, and moisturize – all in one step.
Key Cleansing Water Ingredients
These superstar ingredients are what give Rose Micellar Cleansing Water a soothing, hydrating effect on your skin. Ready to meet our cast of supporting characters? Your skin will love these vibrant natural beauties!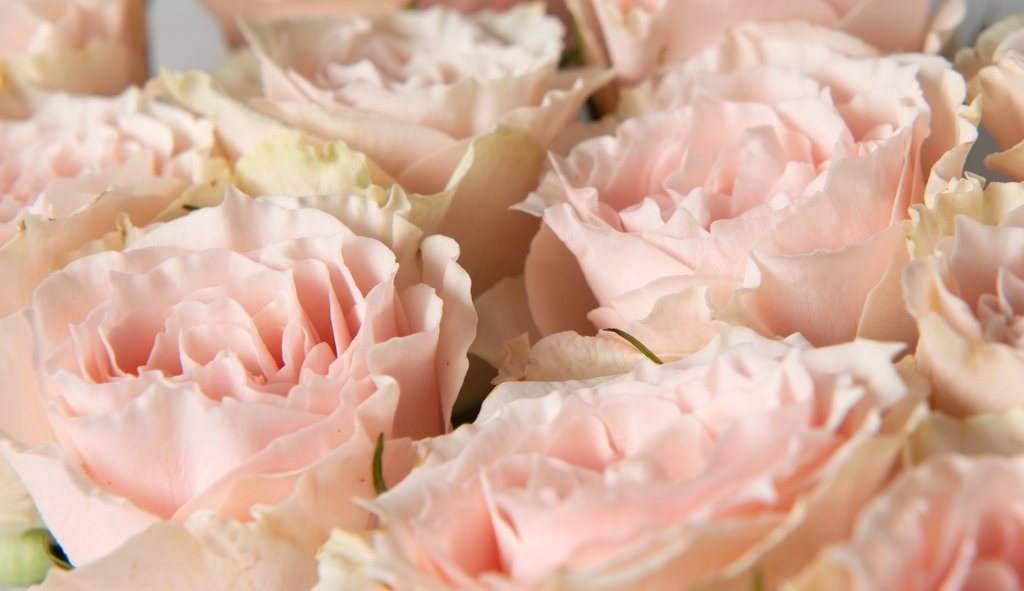 ROSE
We carefully chose rose water as the key ingredient in this natural face cleanser. Rose is well known as an anti-inflammatory, capable of reducing redness and calming skin irritations like eczema and dermatitis. It's also an effective cleansing agent, helping to flush away excess oil or impurities, while also toning the skin. Rose is also supremely hydrating and soothing, making it a favorite ingredient for dry skin types. This cleanser even features the mild natural fragrance of rose, in addition to its two floral counterparts: mallow and cornflower.
MALLOW
Not the most well-known of skin care ingredients, mallow is much more than the surname of "marsh" (sorry, couldn't resist)! Malva sylvestris is a purple flower that has been long used for both decorative and medicinal purposes. Extracts of this lovely bloom create a gel-like texture that topically, can have the ability to soothe, moisturize, and soften dry or irritated skin. Mallow is also an extremely effective anti-inflammatory, capable of reducing swelling and calming inflamed skin (we're looking at you, acne-prone skin).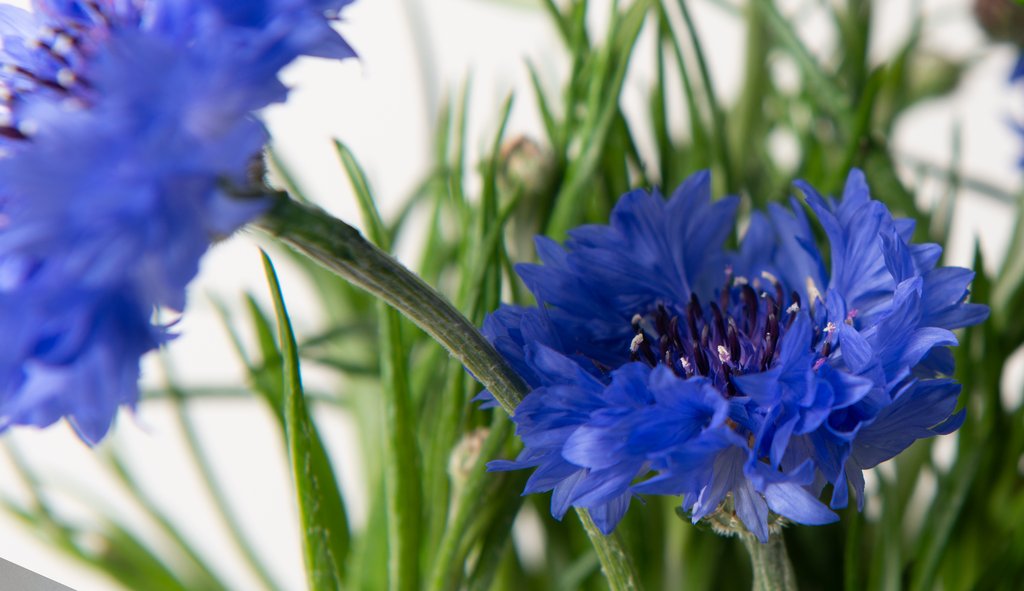 CORNFLOWER
Cornflower is a savior for irritated skin! This vibrant, deep purple flower offers potent anti-inflammatory benefits, making it a soothing skin conditioner. This lovely bloom is also effective for balancing both skin tone and texture. It aids in brightening and lightening skin, while also acting as an astringent for acne and oily skin. How could we resist adding this little multitasker to our newest natural cleanser formula?
LEMON
Lemon has long been praised for its beauty benefits. From brightening to oil control, regular use of lemon can have obvious benefits for the skin. Citric acids in lemon help to gently break away dark spots and hyperpigmentation over time, to brighten and balance skin tone for that fresh, "I just got back from vacation" glow. Vitamin C (ascorbic acid) content in lemon also supports skin's collagen and elastin matrix, helps repair UV photodamage, and can even work as a light astringent for oily, acne-prone skin.
*In addition to lemon, we also use benzyl alcohol in this cleansing water formula as a natural astringent, for pore tightening effects. Benzyl alcohol is found as a natural byproduct of essential oils like jasmine and ylang ylang. Benzyl alcohol does not contain ethanol, which is a volatile alcohol commonly associated with harsh effects on skin. Benzyl alcohol is considered safe by discerning European third party certifiers like Ecocert and COSMOS, and by the FDA for use in food and cosmetics.
Water and Preservation Methods
Since micellar waters should mainly consist of, well, water*, we infused clear water with rose and cornflower. To make this a true one-step cleanser, we added a higher ratio of clear water to flower water. This allows the product to easily flush away dirt, oil, and impurities with each swipe of your cotton pad – essentially formulated with a built-in faucet of fresh, clean water! Pure flower waters are highly effective as toners, but need an infusion of clear water to act as effective no-rinse cleansers.
*When water and oxygen meet, bacteria can flourish. Since this formula consists of a high percentage of clear and botanical waters, it requires a sophisticated preservative system to fend off bacteria and mold. 100% PURE was one of the first natural cosmetic companies to use Potassium Sorbate and Sodium Benzoate 15 years ago – it was actually our main preservative prior to Japanese Honeysuckle! We pioneered this method and today, many in the natural personal care industry use it. Our founders were originally inspired by the food industry to use this preservativation method, and adapted it to synergistically suit our formulas.
We base our preservation methods on the strict guidelines of the European organizations COSMOS and EcoCert, which are also compliant to EU cosmetic directive guidelines. European standards are far more discriminating than those used in the United States. The ingredients in Micellar Water have been approved to use in natural formulas by both COSMOS and EcoCert, because they are safe for use in personal care and cosmetics.
How to Use Rose Micellar Cleansing Water
Cleansing waters are meant to replace a basic cleanser in your daily skin routine. You can use a cleansing water every day, every few days, or once a week – it's totally up to you! Start with a few cotton pads, a biodegradable bamboo cloth, or a trusty washcloth. Since the water content in this natural face cleanser is so high, you won't need to start with wet skin (remember what we said about the built-in faucet?).
Soak your cotton pad or cloth with cleansing water, then swipe across your skin as you would with a toner. Since you're trying to remove dirt, makeup, sunblock, and impurities, you'll want to be thorough – sweep around your nostrils, corners of the mouth, and even around the eye area. Continue this process until your pad or cloth is no longer picking up dirt or makeup.
PRO TIP: For stubborn eye makeup (especially if you're using conventional coal-tar formulas), try using a cleansing balm first. Finish the job by swiping away the balm and eye makeup with your cleansing water.
To finish up, just splash skin with water! Some people have a preference for double cleansing; especially those of you who love a good 10-step Korean skin care routine. But for most, a second cleanse isn't necessary. After swiping the last bit of dirt or makeup from your skin, just give a quick rinse and continue with your normal toner, mask, serum, and moisturizer routine.
Who Should Use Rose Micellar Cleansing Water?
In a word: anyone! But, we have a few tips based on skin behaviors and preferences. If you don't wear a lot of makeup and normally just stick to moisturizer and sunscreen, a cleansing water will make quick work of deep-cleaning your skin. This natural face cleanser can remove makeup, too – but if your makeup is heavy, try using a cloth rather than cotton pads, for a more efficient all-over removal.
This natural face cleanser is especially beneficial for normal, oily, combo, or dry skin types. If using Rose Micellar Cleansing Water on a daily basis, we recommend for sensitive skin types to both rinse and use a second-wave cleanser after use. Since levels of skin sensitivities can vary from person to person, we recommend patch-testing before beginning regular use.
So there you have it – a scientifically innovative, one-step facial cleanser made with natural and environmentally friendly ingredients. If you've been dying to try the "micellar" trend, there's no better time than the present. Ready to dive in?