How to Choose Pregnancy Safe Makeup and Skin Care
8 chemicals to avoid and safe, healthier alternatives to choose instead.
Published on Jan 15, 2019
Written by: 100% PURE®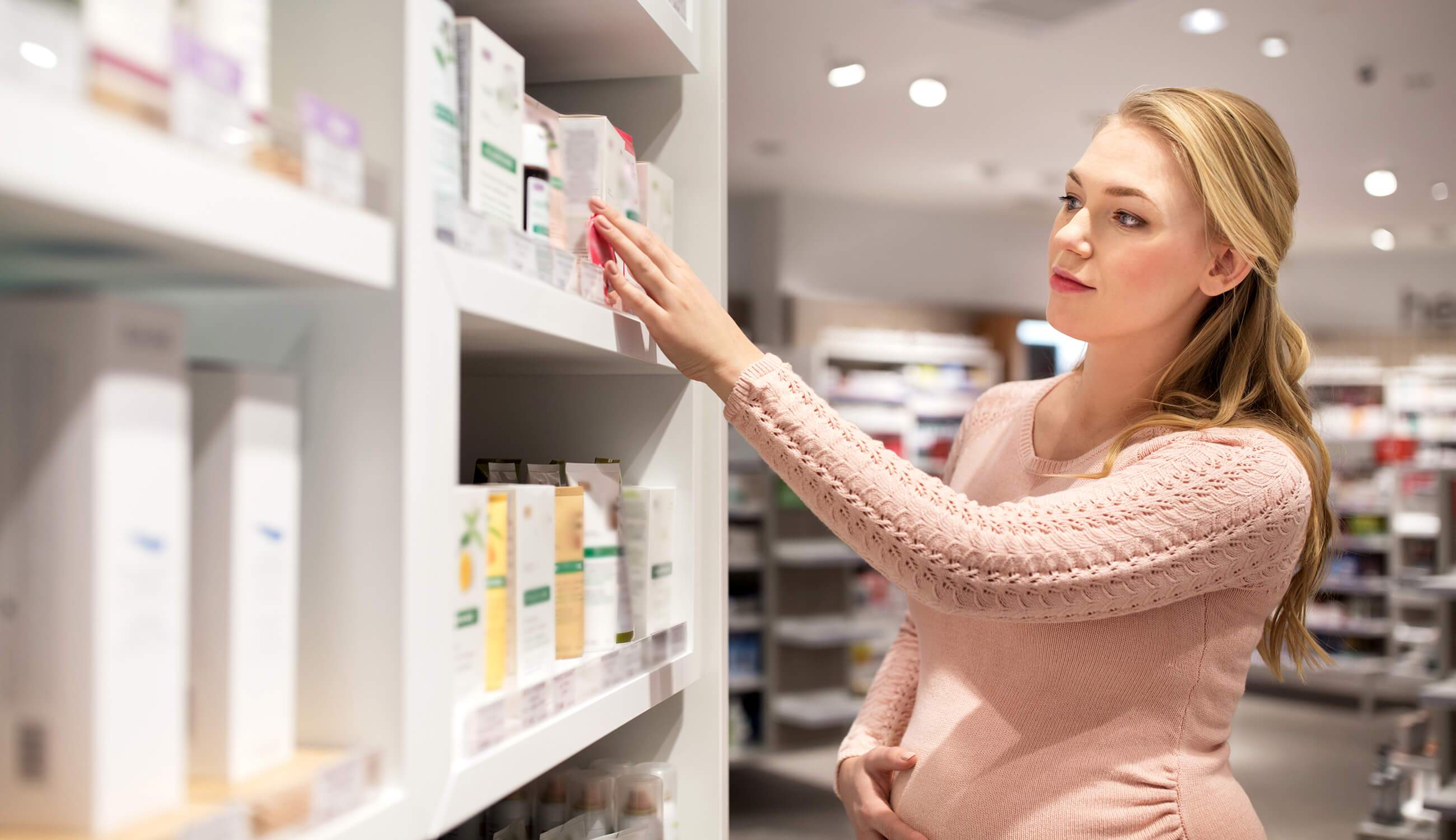 Even before giving birth, as a pregnant woman, you already need to start watching out for the new member of your family. There are some foods and medicine you need to put on the no-list, but did you know that you'll need to steer clear of conventional cosmetics as well? That's right, most drugstore beauty products contain a host of unwanted toxins and harmful chemicals that not only can hurt your health, but also interfere with your pregnancy. That's because your skin absorbs the products you put on it. But there's no need to simplify your beauty routine. Since we always formulate without toxins and synthetic chemicals, our collection is made up of pregnancy safe makeup and pregnancy safe skin care for you to pamper yourself with as you count down the weeks until your due date.
How to Choose Pregnancy Safe Makeup
AVOID Formaldehyde
It's already 2018, but cosmetic companies are still using formaldehyde – used to embalm dead bodies – in their products. Formaldehyde exposure has been linked to miscarriages and other reproductive problems, and research hasn't yet shown how much formaldehyde exposure is tolerable before it causes health hazards. Formaldehyde and formaldehyde-releasing ingredients (like ureas) are often found in a range of beauty products, from mascaras all the way to nail polishes, so you'll want to pay extra attention to what you stock your bathroom cabinet with.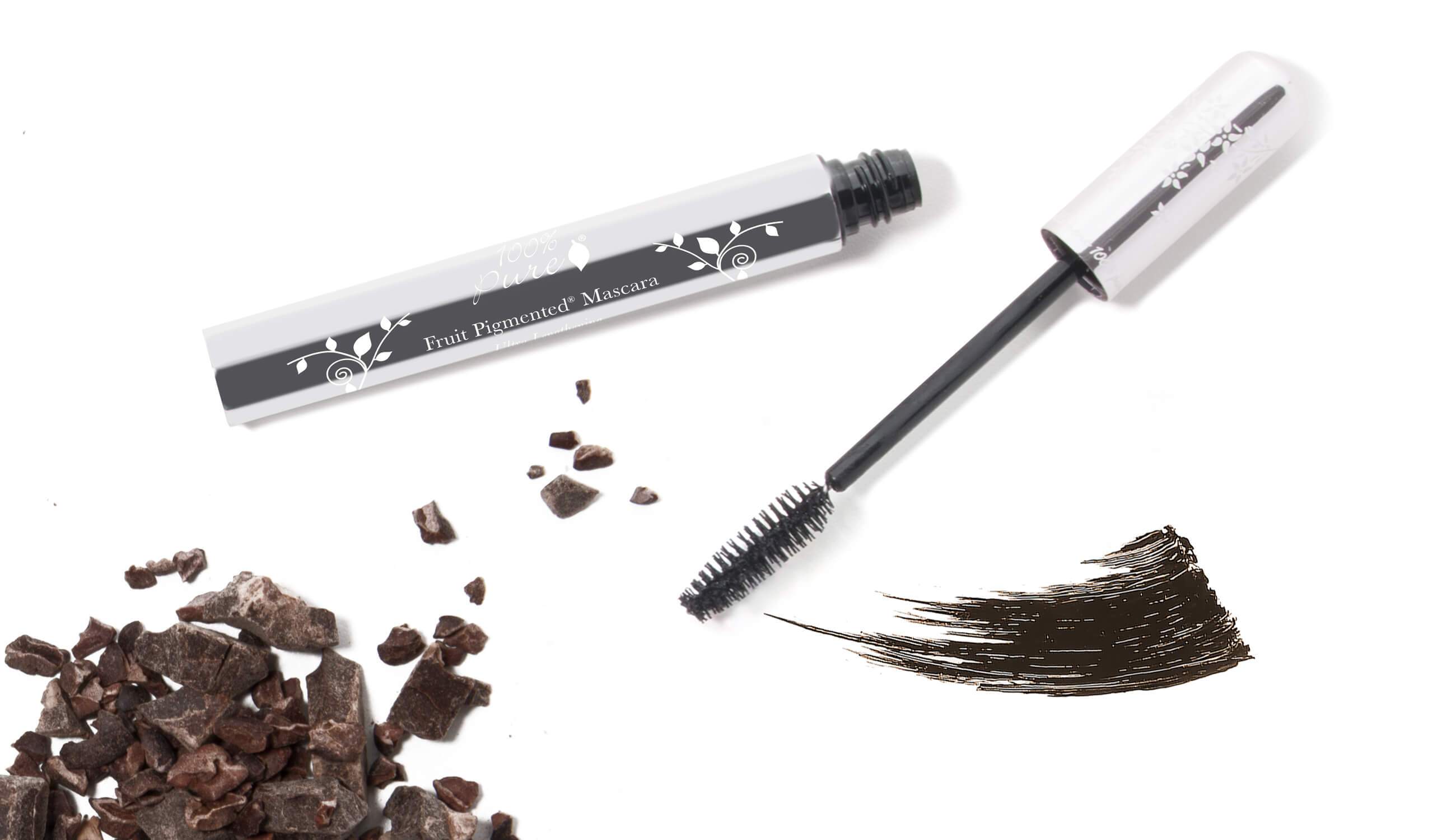 CHOOSE Toxin Free Mascara
Why use formaldehyde when you can use plant extracts instead to preserve your mascara? Our natural mascaras contain a natural preservative system made of Lavender, Honey, oregano Extract, Thyme Extract, Rosemary Extract, Lavender Extract, and Goldenseal Extract. Our mascara formulas are free of parabens, formaldehyde, synthetic dyes, and other toxic chemicals too.
AVOID Phthalates
Phthalates are industrial plasticizers used in personal care products such as nail polish. While they keep your manicure smooth and in place, they cause endocrine disruption, and come with a whole host of health hazards and birth defect risks that you'll want to avoid.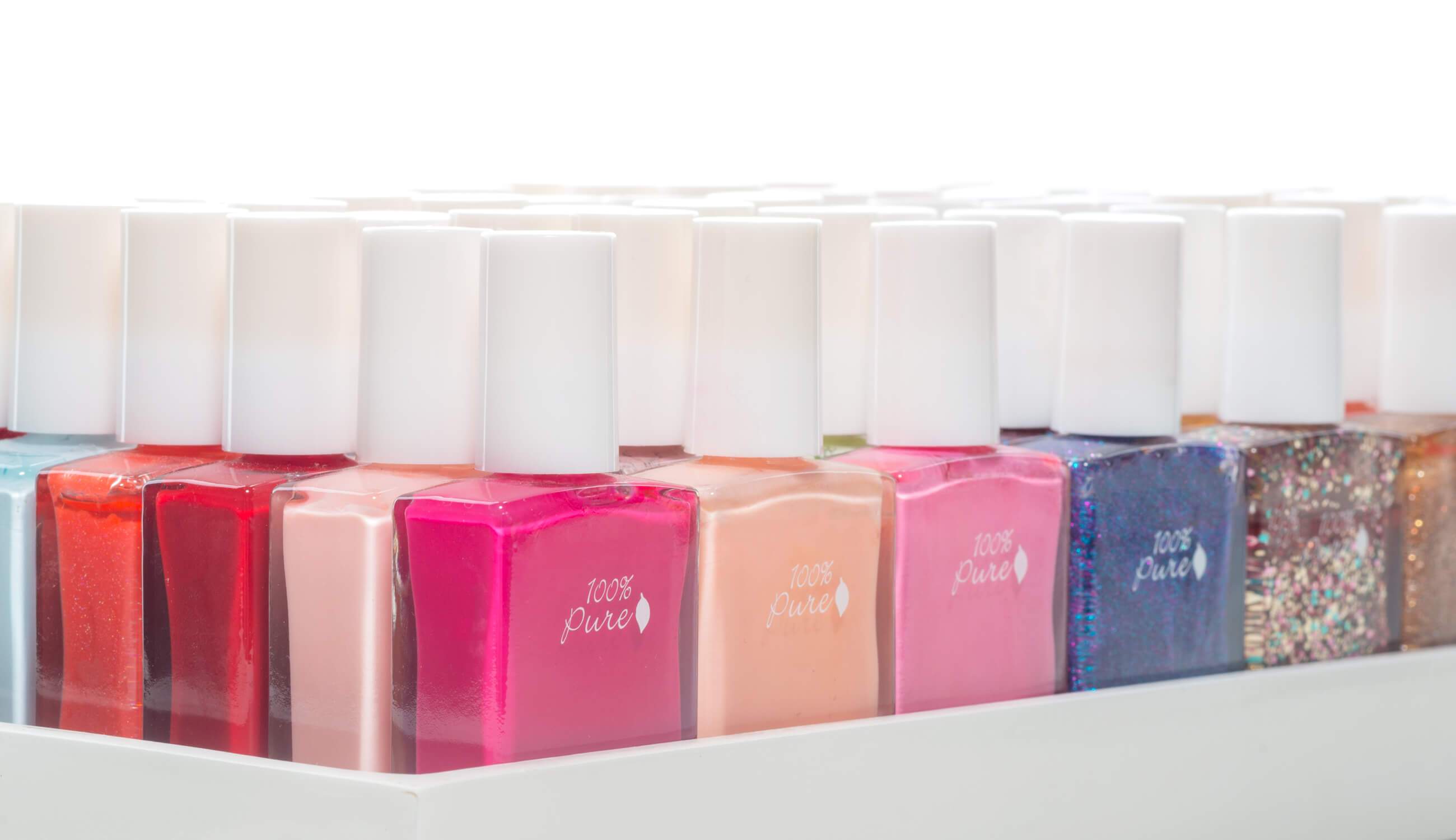 CHOOSE Non-Toxic Polish
Our ten-free nail polish collection is free of the top ten toxic ingredients found in most nail polishes. That means no formaldehyde, toluene, DBP, camphor, formaldehyde resin, xylene, parabens, fragrances, phthalates, and animal ingredients. Time to pick up some new color and treat your tired body to an at home manicure and pedicure!
AVOID Talc and Asbestos
We have a huge problem with talc in makeup. Talc is often used in powder formulas and dry shampoos as a softening powder, but the problem is that talc can be contaminated with asbestos that's a known carcinogen. Even the FDA admits that it cannot prove "that most or all talc or talc-containing cosmetic products currently marketed in the United States are likely to be free of asbestos contamination."
CHOOSE Rice Powder and Bamboo Silica
We'd rather stay safe than sorry, especially when it comes to our pregnancy. Keeping our products non-toxic is our top priority, so we opt for rice powder instead to keep our powder formulas ultra soft and velvety. Rice powder is a pore minimizing super star in our Fruit Pigmented® Foundation Powder collection. You can find it in our silky soft Fruit Pigmented® Blush and natural makeup palettes as well. We use skin nourishing bamboo silica in our setting powder for a flawless matte finish.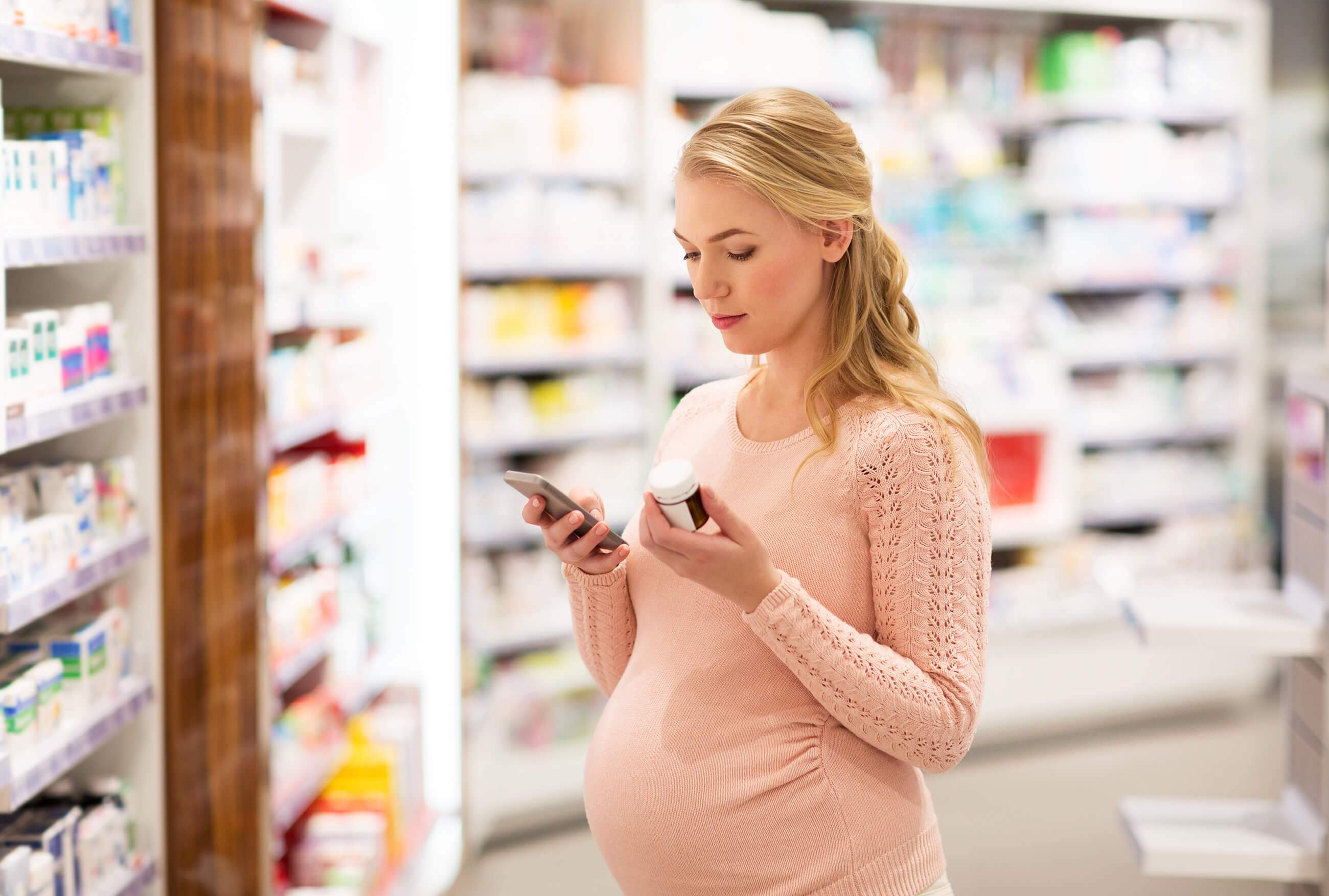 How to Choose Pregnancy Safe Skin Care
AVOID Chemical Sunscreen
There's a lot wrong with conventional drugstore sunscreen, since it usually comes in the form of chemical sunscreen. Chemical sunscreen not only reacts with UV rays on your skin to release heat and possibly irritate your skin, but also contains hormone disrupting ingredients like oxybenzone, avobenzone, octisalate, octocrylene, homosalate, and octinoxate. In chemical sunscreens, oxybenzone penetrates skin and acts like an estrogen in your body, which can disrupt a healthy pregnancy.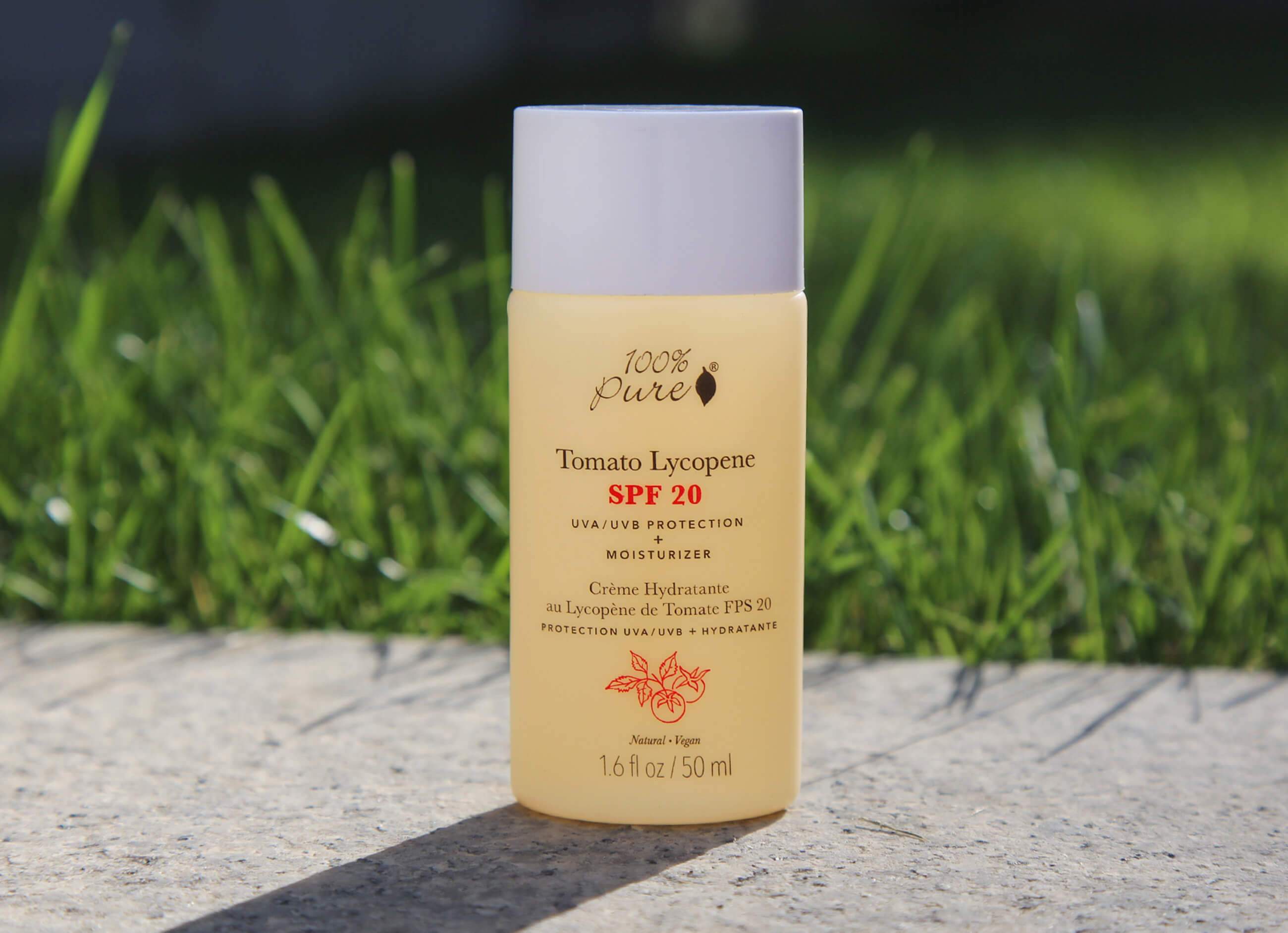 CHOOSE Physical Sunscreen
A physical sunscreen works by actually physically blocking UVA and UVB rays. Our natural screens are all physical sunscreens, and we use zinc oxide and titanium dioxide for the safest form of protection. For a pregnancy safe sunscreen that doubles as a moisturizer, pick up our Tomato Lycopene SPF 20 Moisturizer.
AVOID Parabens
Parabens are everywhere, from your daily face lotion to even your favorite body wash. They're used to preserve products and prevent microbial growth in them. The trouble is that they can mimic estrogen, and have been found in breast cancer tissue.
CHOOSE Natural Preservatives
Our natural moisturizers use honeysuckle extract instead as a natural preservative. Para hydroxybenzoic acid is a naturally occurring phytochemical that honeysuckle uses to protect itself against bacteria and microbes. It doesn't come with the harmful effects of parabens, preserves your beauty products, and soothes your skin too. For dry skin types, moisturize with our Restorative Sea Culture Extra Riche Créme, while more oily skin types will enjoy our Hydra Drench Cream. Our Green Tea EGCG Protective Cream contains potent antioxidants to protect against pollution and other environmental damage. Our products are all paraben free.
Other Chemicals to Avoid When Pregnant
AVOID Artificial Fragrances
Ever see the word "fragrance" or "parfum" on an ingredients list? Sure, it makes your favorite body lotion smell heavenly, but names can be deceiving. Cosmetic companies use "fragrance" as an umbrella term for a mix of hidden toxic chemicals, such as diethyl phthalate that has been linked to birth defects. You have no idea what's lurking in that dangerous cocktail mix, so it's best to just stay away from artificial "fragrances" altogether. All of our cosmetic products are formulated fragrance free.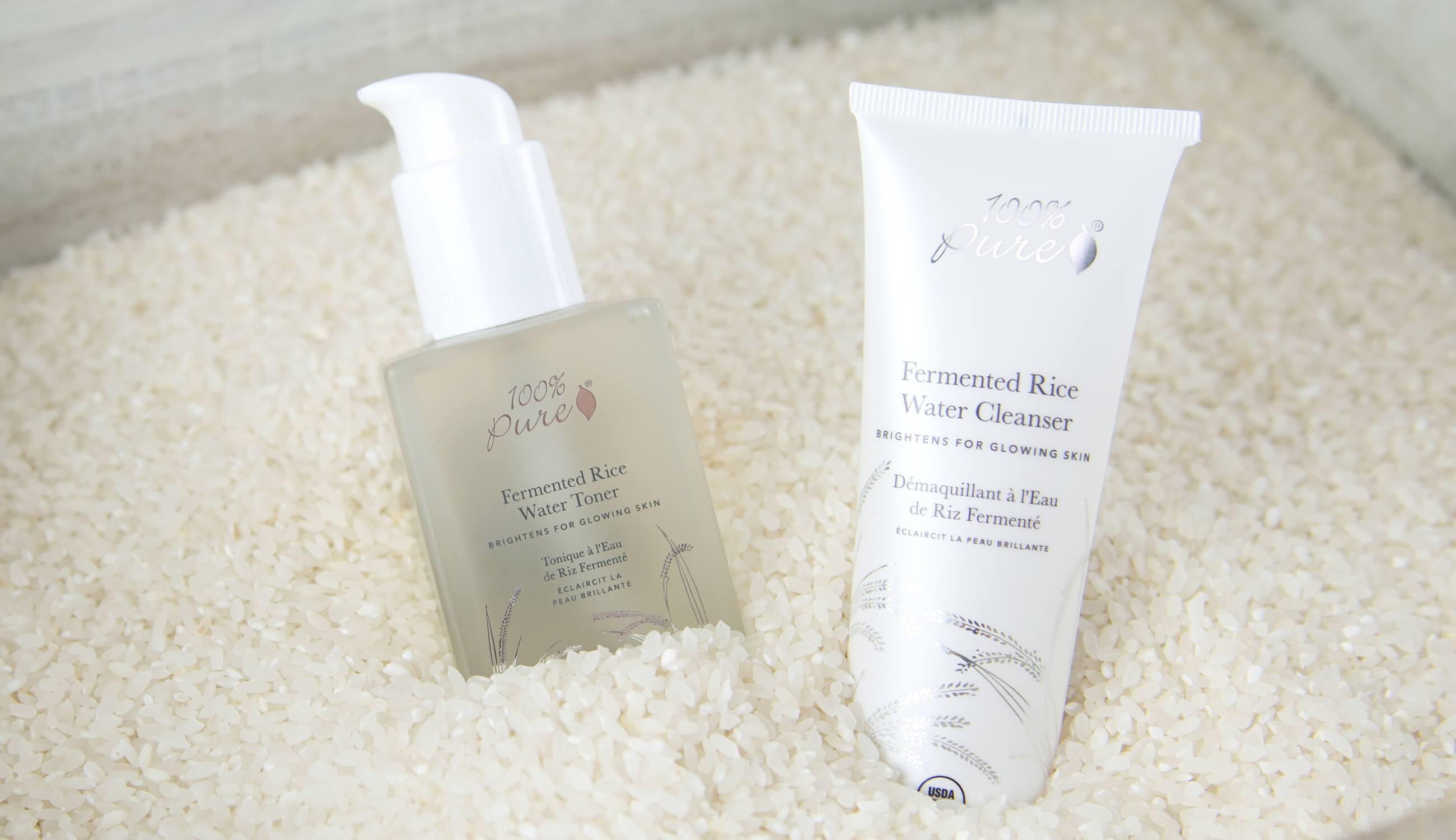 AVOID Hydroquinone
Some of us get the pregnancy glow, while others may be battling duller skin than usual. Our hormone levels change throughout the months that we are pregnant, and can wreak havoc on our complexions. Common skin lighteners include the ingredient hydroquinone that can damage your skin over time and possibly cause cancer, as noted by the European Chemicals Agency (did you know that the EU banned over 1300 chemicals from cosmetics but the US banned only 30?). Try fermented rice instead for its brightening and beautifying power in our fermented rice water skin care trio. We also use white mulberry, shiitake mushroom, and licorice for a skin toning effect that isn't harmful to your health.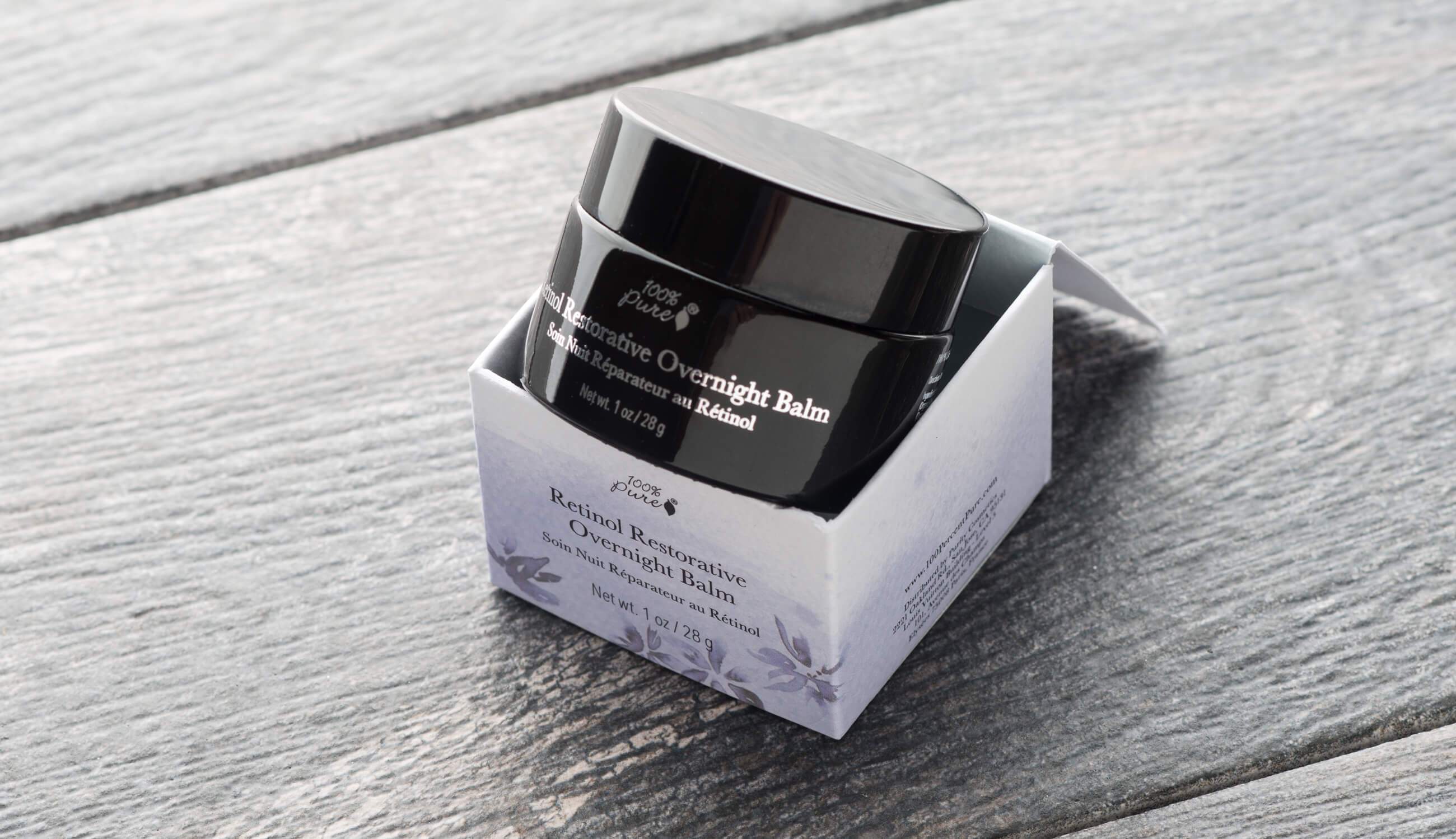 AVOID Retinoids
Retinoids are an animal-derived preformed source of Vitamin A. Too much of it in the form of retinyl palmitate and tretinoin can be toxic to the fetus. Carotenoids – a plant-derived source of retinol – are considered a safer form of obtaining Vitamin A in skin care for its anti-aging benefits. We stick to carotenoids in our Retinol Restorative Overnight Balm for a vegetarian source of retinol, but always be sure to consult a doctor before using any product.