Best Foundation for Sensitive Skin
Our top 3 foundation choices to soothe and beautify sensitive skin
Published on Jan 21, 2019
Written by: 100% PURE®
What's your skin type? While some of us may know our skin type, it is just as easy to have frequently changing skin or skin types that overlap. One thing is for certain: anyone can have sensitive skin. Now that the weather is getting colder quickly, sensitive skin types can suffer from seasonal skin changes that interrupt our beauty routine. When skin reacts, it can make putting anything on our face uncomfortable.
Get ahead of skin sensitivities with three coverage levels of sensitive skin-compatible foundations, to help your face feel amazing and look its best!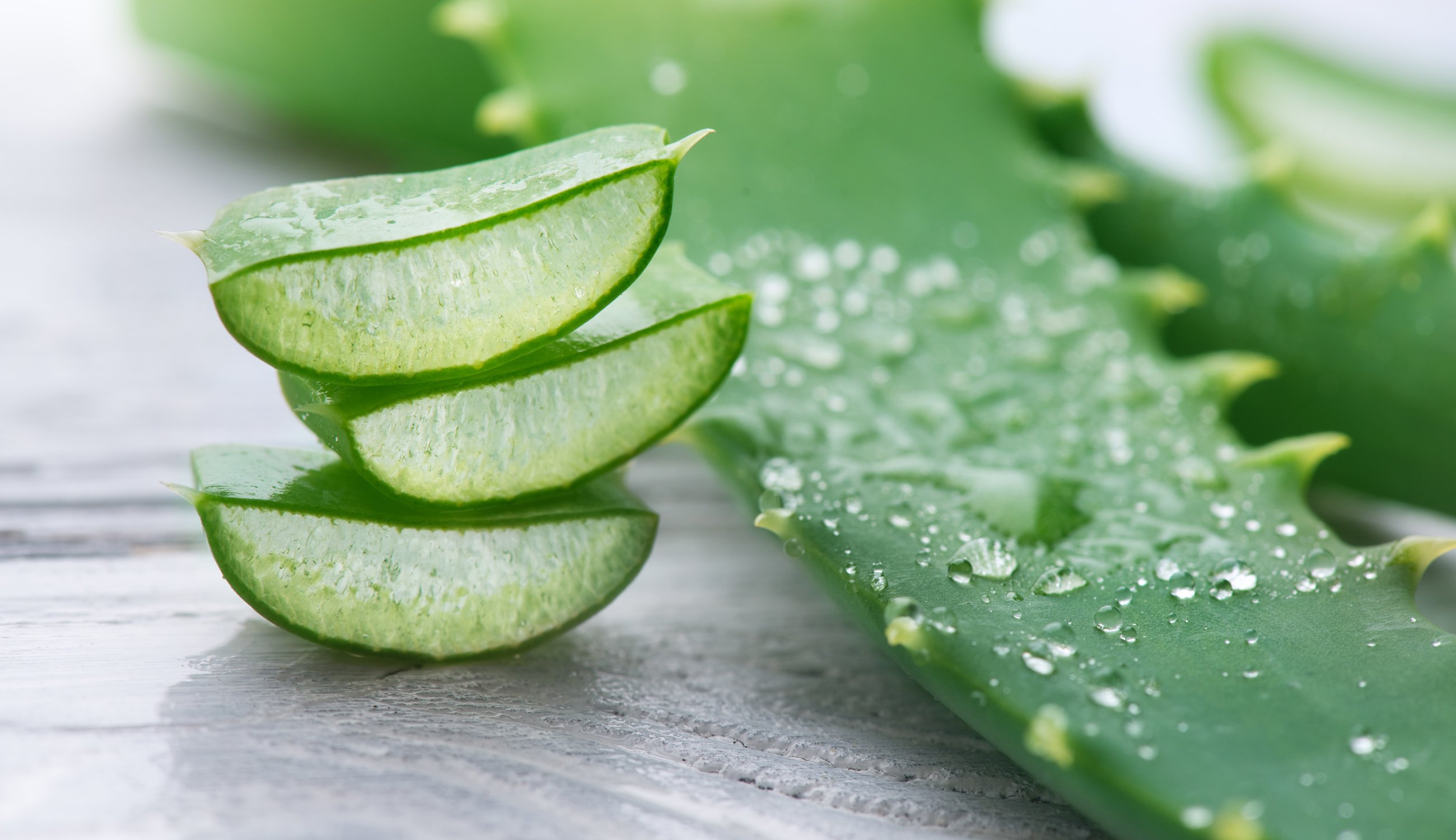 Full Coverage Foundation for Sensitive Skin
Fruit Pigmented® Full Coverage Water Foundation
This foundation didn't get its name because we add water to the formula. In fact, there's no water in the formula and instead only powerful, active ingredients. The name comes from the lightweight texture and the ability to hydrate the skin in a similar fashion to water.
The base of this foundation comes from the aloe plant, which has been utilized for centuries by native cultures due to its soothing and healing properties. The aloe base is extremely useful for sensitive skin types, as this soothing base helps to make this foundation incredibly compatible with your skin. The aloe juice will help heal any active irritation, soothe redness and hydrate for more balanced skin behavior.
This foundation is natural, vegan, gluten-free and cruelty-free, meaning that for those with already reactive skin, this is surely a safe bet. Instead of synthetic fragrances and harsh dyes, our product is dyed using fruit pigments and oils. Not only does this make our Water Foundation safer for your skin, but the nutrient value of the ingredients is then transferred during wear. This healthy concept makeup allows our skin to settle down when inflamed rather than adding more irritating products on top of our breakouts.
What other nutrition can be found in this foundation? This fruit-pigmented wonder comes boosted with vitamin E to support healthy skin processes. The acai oil and pomegranate seed oil in the formula contribute age defying antioxidants for tighter, more elastic and more youthful skin. A blend of pigments come from all the live ingredients, including apricot, tomato, cocoa bean and carrot. Finally, toning turmeric and green tea provide natural radiance that lasts even after taking your foundation off.
PRO TIP: If you have sensitive skin, avoid alcohol in your foundation like the plague! Alcohols aren't meant to sit on your skin, which is exactly what your foundation will do throughout the day. You'll find alcohols in lots of matte foundation formulas — so buyer, beware!
Medium Coverage Foundation for Sensitive Skin
When you need a little less coverage but don't want to compromise on quality ingredients, try our BB Cream. This product comes in 3 radiant shades to give you a skin topping warm glow. It spreads easily onto the skin with a smooth, buttery formula and works well mixed with other products, like your favorite foundation for more pigmentation or your favorite 100% PURE moisturizer for an even sheerer finish.
The reason our BB Cream works well for dry and sensitive skin is again because of the aloe juice base. More than just the aloe leaf juice for a soothing, healing element, our BB Cream also features cornflower water, shea butter and jojoba seed oil. Those moisturizing elements sink into the skin to fight itch and irritation where they start.
This BB cream, while maintaining a lovely medium coverage and radiant finish also provides sun protection. Soothing lavender and rosemary oils are also included in this beauty cream to balance oil, calm itch and extinguish irritation on the skin. They work with our natural sebum levels to obtain balance, while also being antibacterial and anti-inflammatory to stop and reverse anything sending our sensitive skin into a tizzy.
PRO TIP: Dyes and fragrances are not your friend if you have sensitive or inflamed skin. These ingredients are often very reactive and can worsen an existing breakout or cause rashes, itching, burning, redness and more. That's why our range of beauty products are great options because instead of the bad stuff we've got natural, real fruits doing the pigmentation work for us.
Light Coverage Foundation for Sensitive Skin
Fruit Pigmented® Tinted Moisturizer
Just want a little wash of color that feels weightless on the skin but still provides some complexion coverage? Our tinted moisturizer comes in a rainbow of diverse shades, but actually lets your skin shine through for a custom shade match every time. As always, it is natural and cruelty-free but this is also a great option for our vegan beauty addicts as well. While the coverage is light and dewy, it is buildable and customizable. Don't be afraid to layer where needed or add over your favorite 100% PURE concealer for even more enhanced coverage and glow.
Featuring our favorite powerfully soothing aloe juice base again, this moisturizer includes many of the same ingredients you might see in our moisturizers and creams. Rice starch is included as a primary active ingredient to heal acne and breakouts while also providing that glow-from-within radiance that we all lust after in the cooler holiday months. Rice starch also helps to achieve a porcelain smooth finish with regards to noticeable pores and helps fight eczema and itch.
Our lovely medley of fruits joins this list for pigmentation and nutrient power. Along with anti-aging acai berry, apricot, carrot root and cocoa bean, we've got a few more tricks up our sleeve to soothe and hydrate the skin. Look to the organic white tea which will fight inflammation on the skin surface, honeysuckle to fight bacteria and calm the skin, and blend of herbs to achieve balanced skin behavior.
With three amazing choices for healthy foundation, you'll be able to treat your skin anytime – no matter the coverage or finish you need. Using the best products to treat sensitive skin doesn't mean you have to compromise beauty or completely skip your cosmetic routine. Which sensitive skin-friendly option will be your new favorite?