Dark Spot Remover Breakdown
How dark spots form on your skin, and why natural ingredients make for the best dark spot removers
Updated on January 28, 2021
Written by: 100% PURE®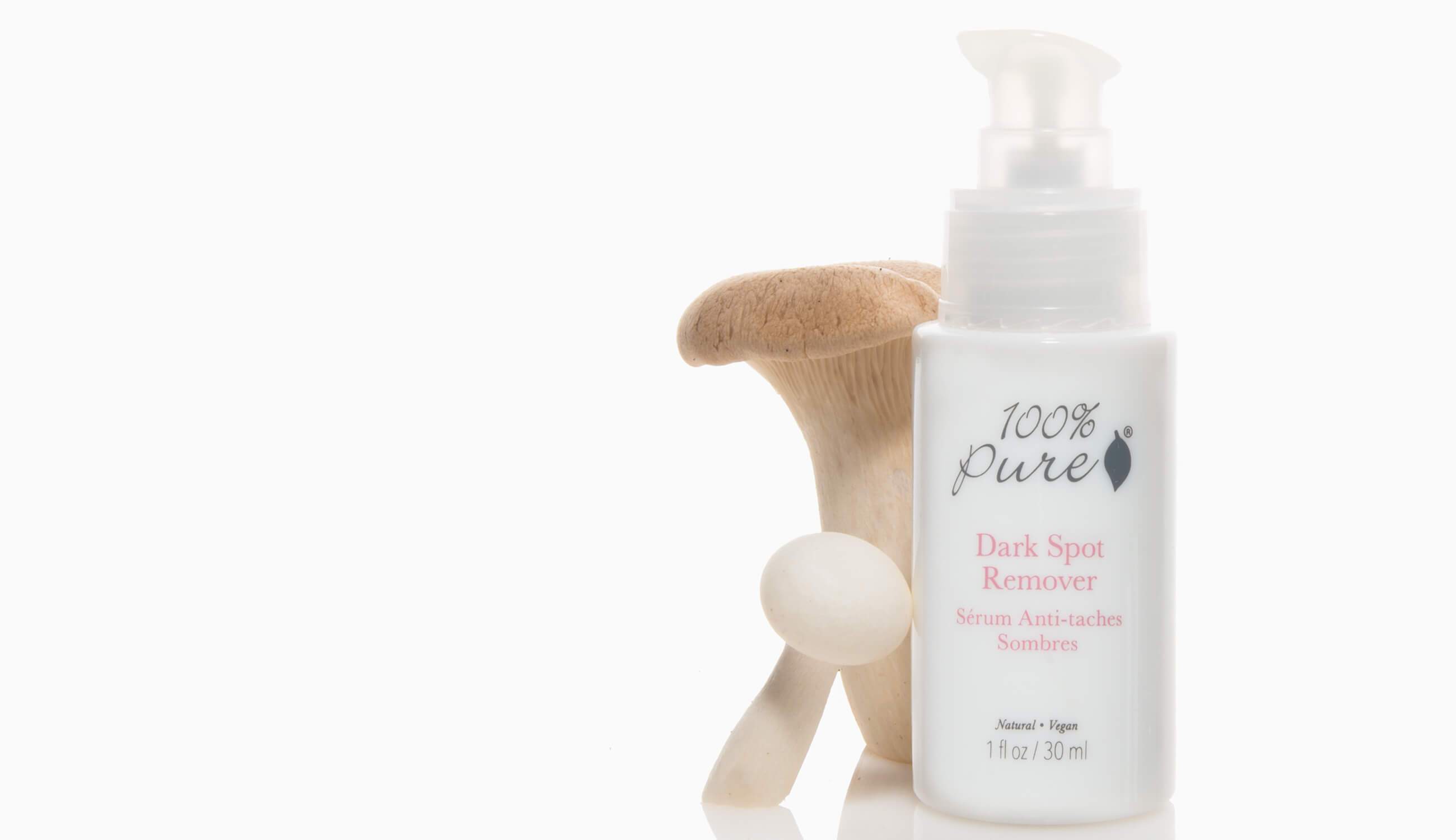 When it comes to skin health, we always recommend drinking water, sleeping more, and following a strict skin care regimen. Sadly, these won't be enough to eliminate dry patches, dark spots, and hyperpigmentation. Dark spots, age spots, and sun spots can be a major source of our skin sorrows, and require time and quality products to heal. Searching for the best dark spot remover on the market? Our original Dark Spot Remover and other natural brightening products offer potent results for transforming dull, blemished skin into the glowing complexion we all dream about!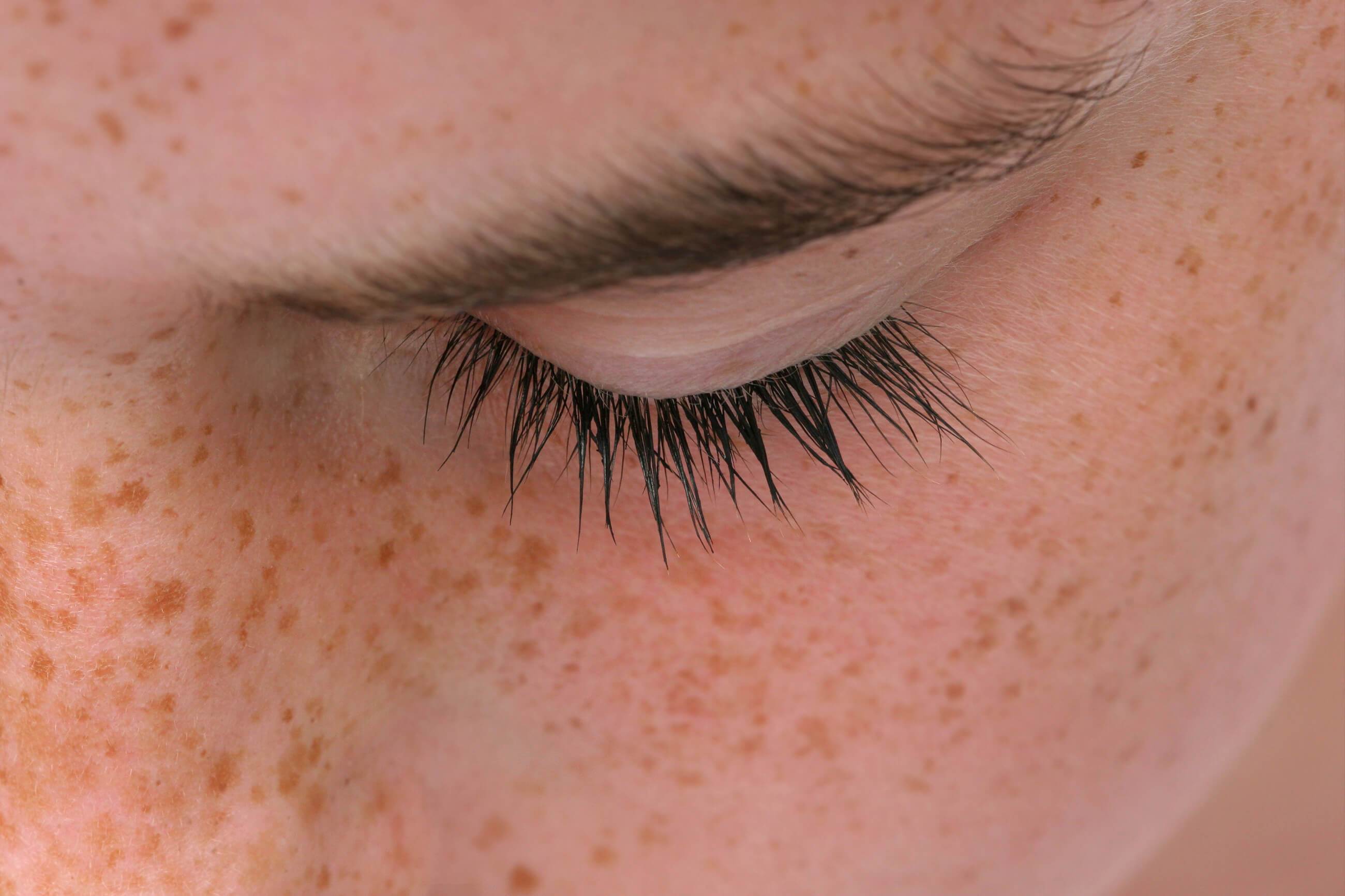 What Are Dark Spots?
Let's talk about what dark spots are, and how they can form. Dark spots can appear anywhere on the body, and can range in size from a large patch to a small freckle. Dark spots are essentially blemishes made up of a higher concentration of melanin, which is responsible for the pigmentation in our skin. Dark spots can be caused by physical trauma, like picking at a pimple or rash. They can also be caused by excess exposure to sunlight and artificial UV light, or even changes in estrogen levels (see 'mask of pregnancy'). As we age, we may even notice the appearance of more frequent, unexplainable blemishes in our skin tone known as age spots.
So how can you get rid of dark spots? Some professionals will recommend expensive procedures that require multiple treatments to see any results. Laser, peel, and facial treatments may contribute to the overall tone and appearance of your skin, but these procedures are high cost, high maintenance, and not accessible for everyone. When looking for easy ways to cosmetically fix hyperpigmentation, dark spots, and blemishes, turn to brightening skin care products. At 100% PURE, we've created products that use natural plant power and won't throw the balance of our skin out of whack, but can still deliver long-lasting results. Here's a full list of active ingredients in our best Dark Spot Remover that will help you get that even complexion you're looking for!
Our Original Dark Spot Remover
Packed with aloe, fermented rice, matsutake mushroom, vitamin C and papaya, our original Dark Spot Remover is truly a force to be reckoned with! This product checks all the boxes when it comes to clearing the skin. First, aloe soothes inflammation and hydrates the skin. Matsutake mushroom and vitamin C help to brighten the source of the dark spot. Papaya helps to generate cell turnover and boost collagen for a younger, fresher looking complexion. Finally, fermented rice (sake) helps to reveal fresh skin layers while keeping our faces firm and bright.
PRO TIP: Use this serum at the first sign of a breakout, to solve the dark spot problem before it starts. It doubles as an evening and brightening serum too, so you can also use it all over the skin, morning and night or as often as needed.
In addition to our original Dark Spot Remover, we've formulated more brightening, lightening, and dark spot removing serums suited to fit your every need. Some other dark spot remover options are: Fermented Rice Water Serum, Brightening Serum, Vitamin C Serum, and Multi-Vitamins + Antioxidants Potent PM Serum.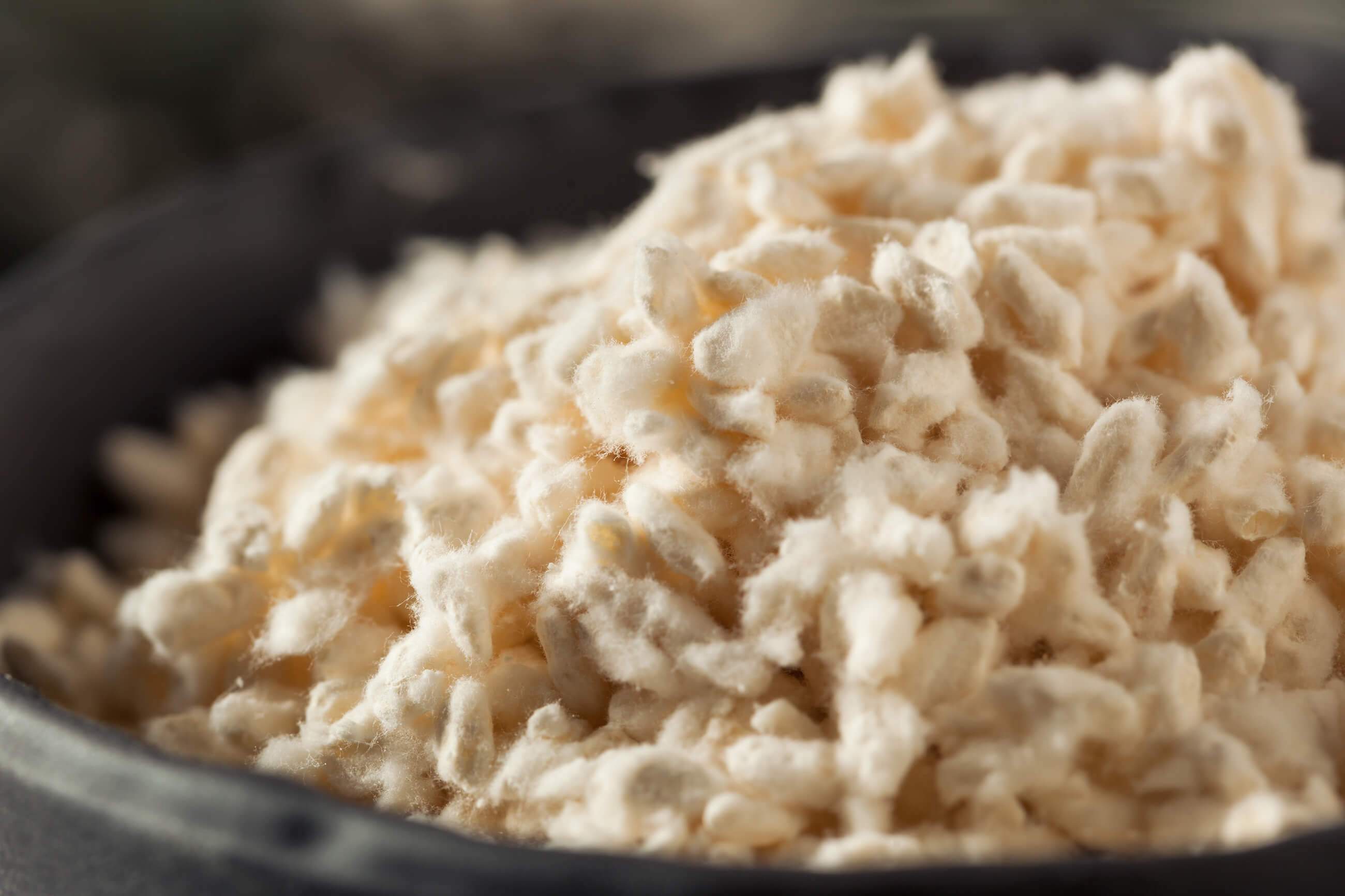 Best Dark Spot Remover Ingredients
Fermented Rice
Who knew that these tiny little grains had such bright potential? The surprising skin care benefits of fermented rice go far beyond its brightening and tightening benefits for the skin. Fermented rice water is packed with vitamins, amino acids, and minerals that help to promote new skin cell growth and overall healthier skin. The fermentation process produces kojic acid – very similar to a natural bleaching agent – and the slightly acidic pH levels further support cell regeneration and brighter skin.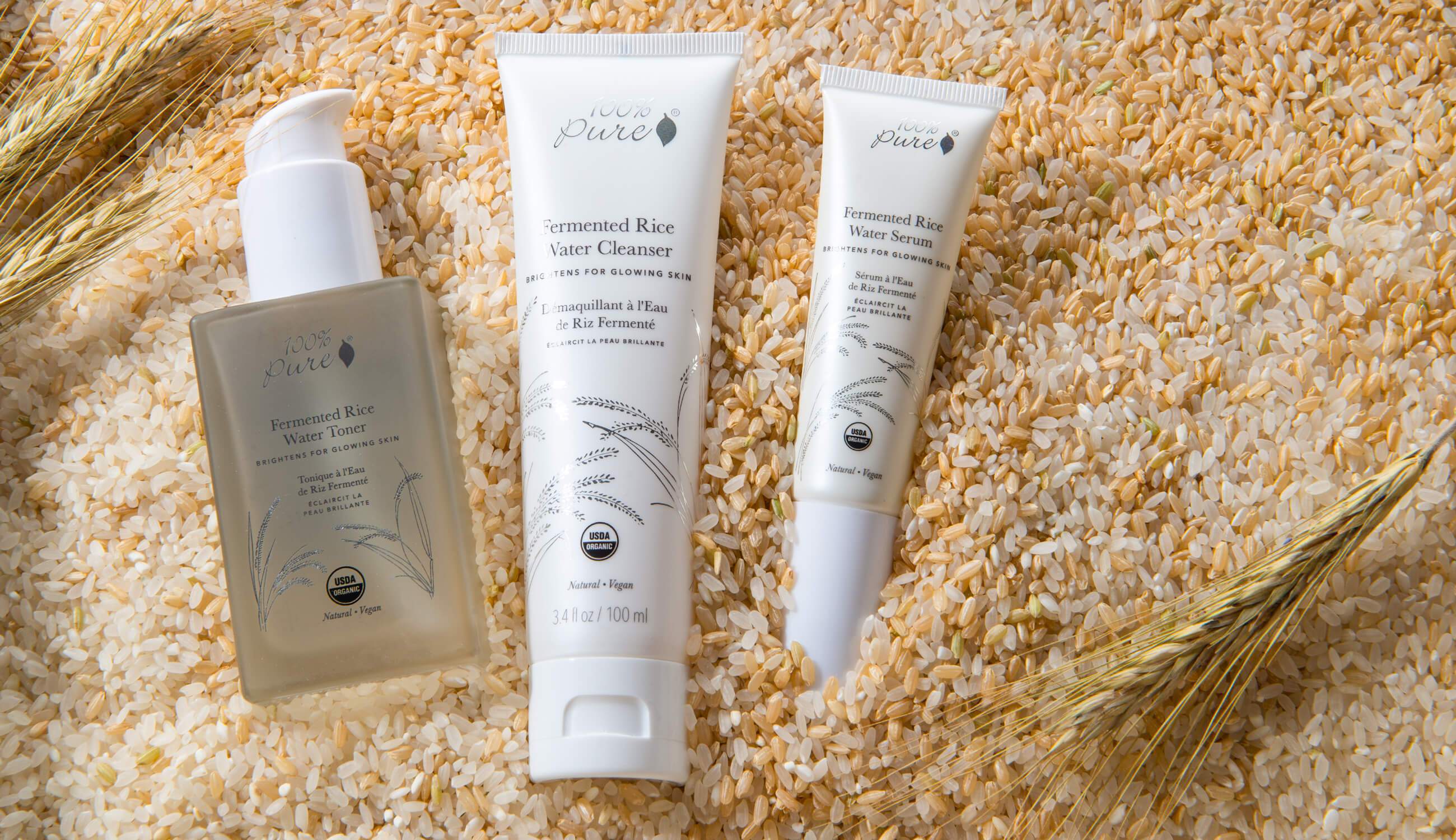 If you're serious about diminishing dark spots, using a complete fermented rice routine is a major win. Before using our Dark Spot Remover, cleanse with our concentrated Fermented Rice Water Cleanser. Next, pat on our Fermented Rice Water Toner for an extra boost in skin brightening and toning. For a double dose of brightening power, layer on the Fermented Rice Water Serum after your Dark Spot Remover has fully absorbed.
Licorice Root Extract
More than just a type of black candy, licorice is actually a proven natural skin lightener. It contains glabridin, which blocks the UVB rays that cause sun spots. It also contains glycosides which help inhibit overproduction of melanin (pigment) on the skin's surface. These same glycosides from licorice root also break apart and disperse pigmentation on the skin's surface, resulting in significant skin lightening effects.
Matsutake Mushroom
There are mushrooms on the packaging of our Dark Spot Remover because this serum really does contain matsutake mushroom (nope, we're not trying to fool you with greenwashing tactics!). Matsutake mushroom is a natural melanin-regulating ingredient to help lighten the appearance of dark spots caused by age, hormonal changes, or sun damage. Similar to fermented rice water, it contains kojic acid for natural lightening of dark spots.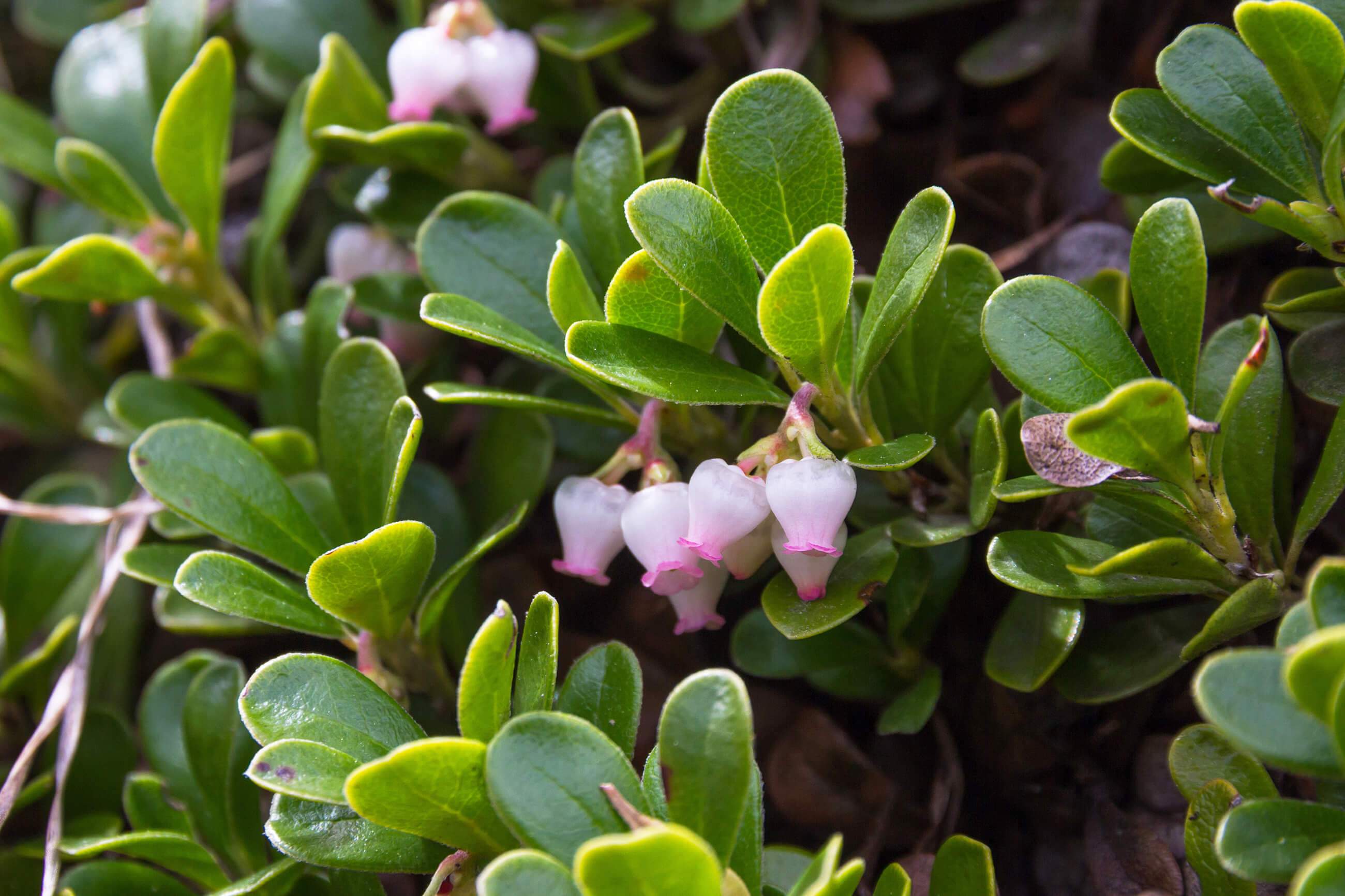 Bearberry
Beloved by bears, these berries are also fantastic for your skin. Bearberries contain a form of arbutin that can naturally lighten skin by inhibiting the enzymes that cause skin pigmentation. We included the full bearberry too – and not just the arbutin in it – so your skin won't miss out from its high antioxidant content for preventing against signs of aging.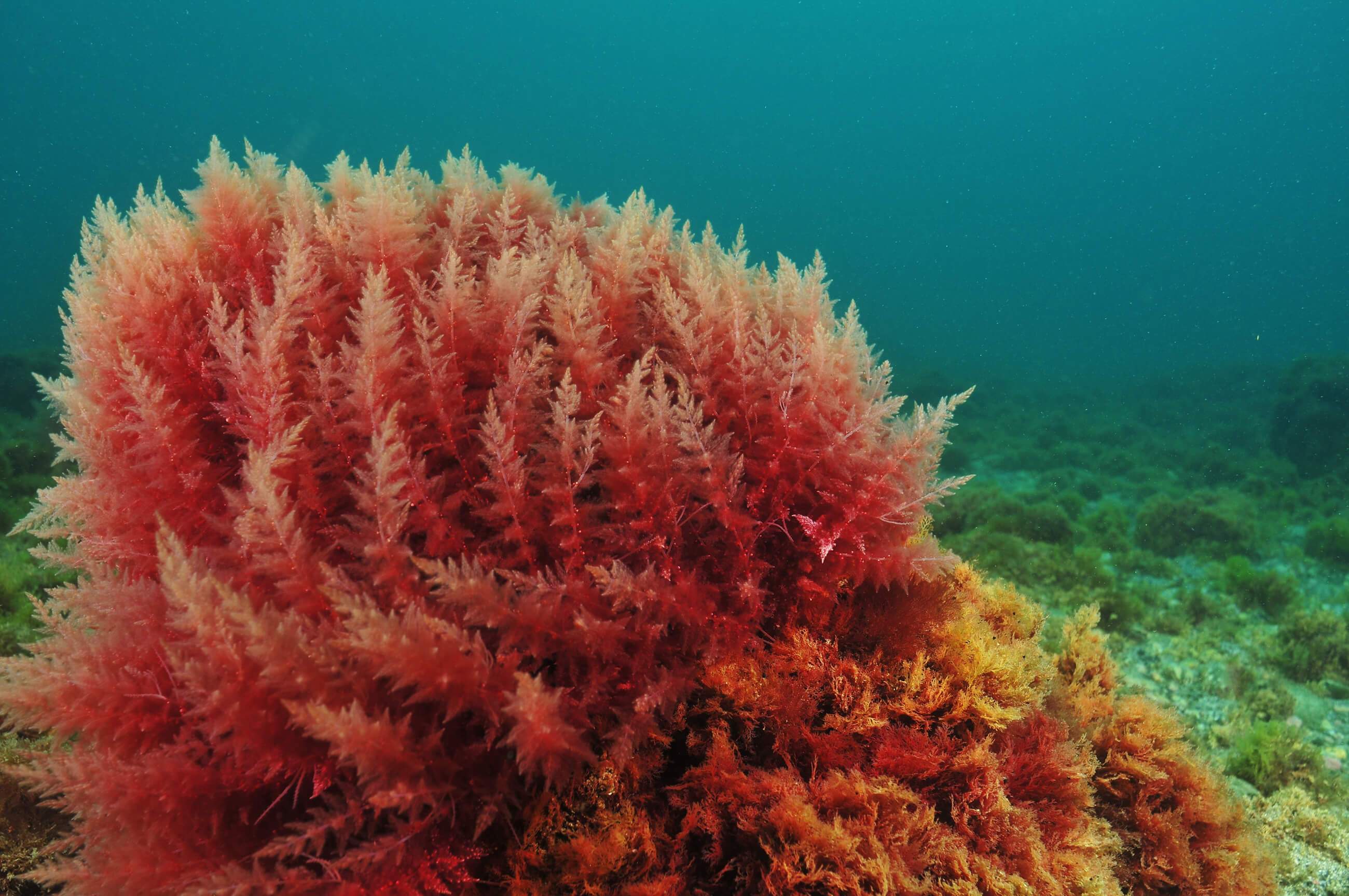 Red Algae
Another natural ingredient to help clarify and brighten is sourced from the sea! Red algae is rich with protein, vitamin B12, fatty acids, and a whole range of sea minerals. It's also highly absorbent of water and nutrients, making red algae extract highly nourishing and extra gentle to exfoliate away dead skin cells and make way for fresh skin. Can't get enough of seaweed? Check out our silky smooth Restorative Sea Hydrate Serum.
Papaya
Dead skin cell buildup can result in dark, dry spots, and dull skin. Luckily we've added natural fruit brighteners like papaya to gently break down dead skin cells. Papaya fruit is rich in papain, which is an enzyme that triggers new skin cell production and an increase in collagen. New skin cells mean less time between a blemish and clear, smooth skin.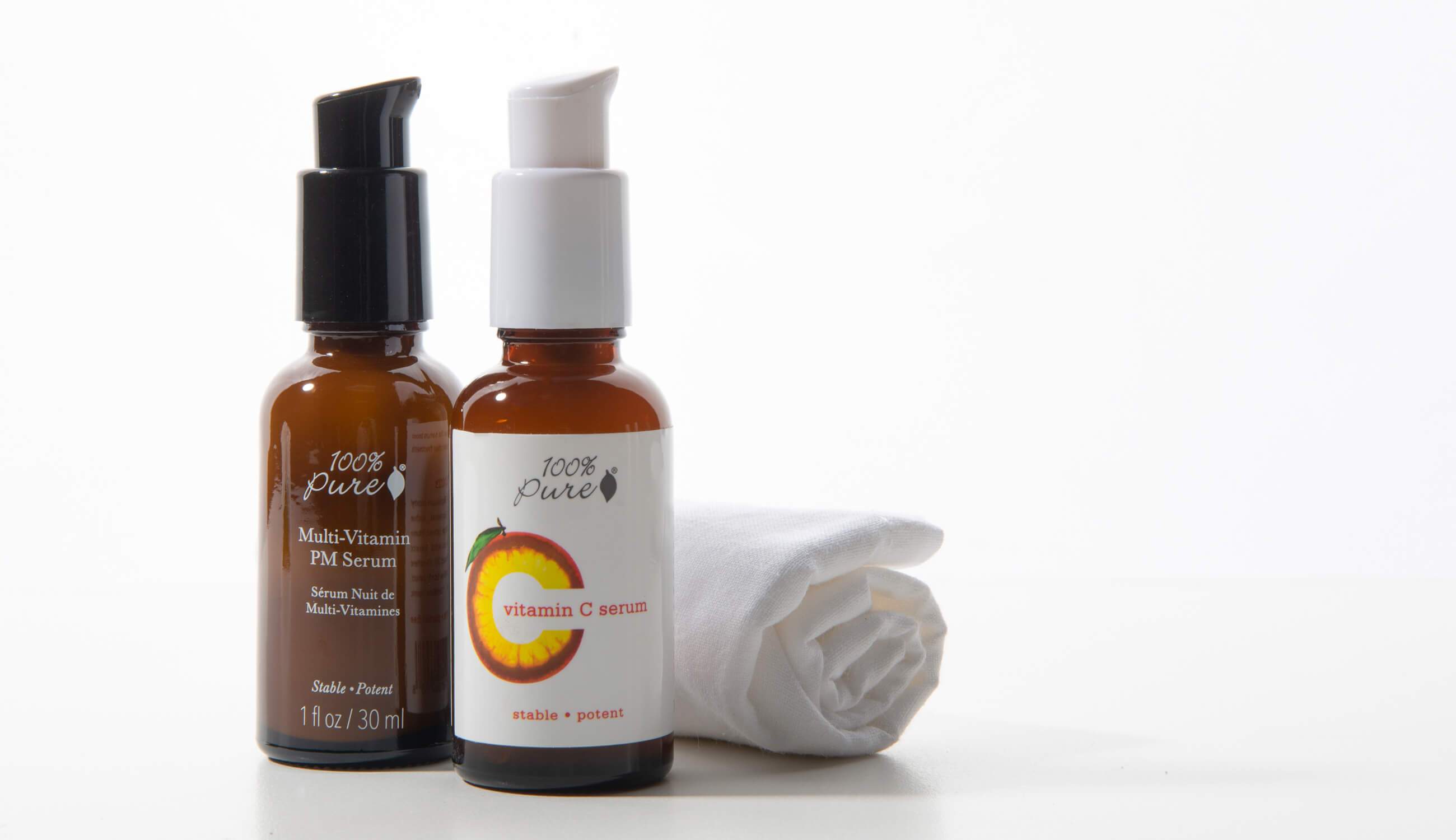 Vitamin C
This vitamin normally comes from citrus fruits like limes, oranges, and lemons. Citrus fruit acids and essential oils help to blast away blemishes and reveal brighter, glowing skin. One of our best selling products is our Vitamin C Serum: a potent vitamin treatment that brightens dark spots and dull skin, while supporting collagen production for healthier, stronger skin. Our founder Susie Wang is an expert at formulating products with stable vitamin C, making it easy for you to reap the full benefits without any risk.
For a mega-dose of vitamin C, grab our Multi-Vitamin + Antioxidants Potent PM Serum. For those who can't use retinol or are looking for straightforward brightening and collagen support, our classic Vitamin C Serum is our top pick. But if you're looking to lighten dark spots while getting some SERIOUS anti-aging benefits, this PM serum is for you. With a whopping 10% vitamin C and 10% niacinamide, plus 1 % CoQ10 and 1% retinol, this serum lessens fine lines and firms crepey skin, and doesn't pull any punches when it comes to eliminating dark spots.
So what's the most important takeaway here? That the best dark spot remover doesn't have to come with harsh, skin lightening bleaches or synthetic ingredients. Our skin dark spot corrector serum delivers natural ingredients and a concentrated formula, making it an important ally in your battle against dark spots.